Hillary Clinton's Autism Agenda: It Takes a Village
Despite holes in her plan, Clinton deftly addresses a divided community.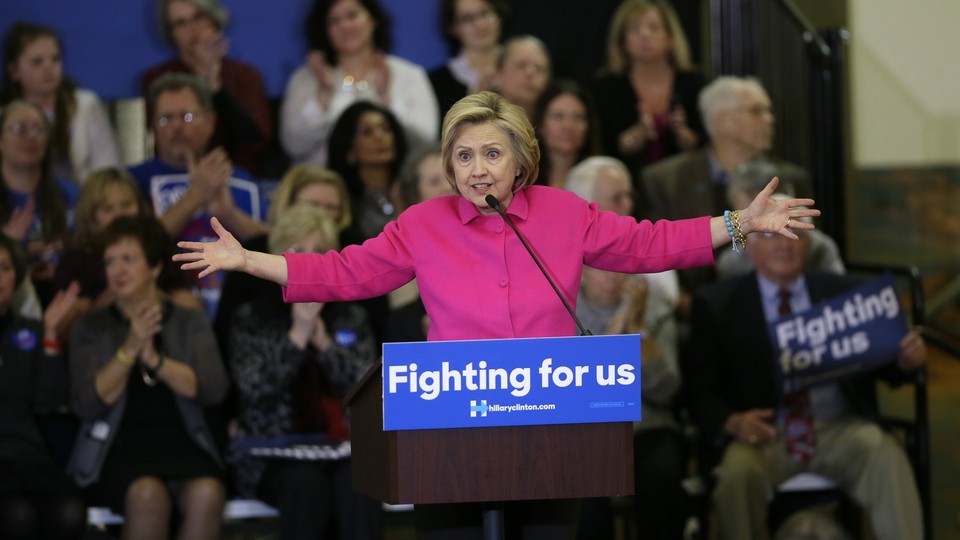 Among the good people in the autism community, there is a clear and sometimes bitter divide. Some advocates focus on research into prevention and cures. Others clamor for more adult services that allow autistic people to thrive and shine with their unique wiring.
Perhaps recognizing that it takes a village to advance the cause of people who think differently, Hillary Clinton on Tuesday proposed a sweeping autism agenda that addresses the concerns of both camps.
The Democratic presidential front-runner wants new services, rights protections, and employment opportunities for adults with autism, and called for a first-ever U.S. study of adult autism prevalence and needs—all at the urging of Autistic Self Advocacy Network, a nonprofit run by and for autistic people.
She also called for a "significant increase" in government funding for research into autism, the primary focus of some advocates. Autism Speaks has launched a groundbreaking genome sequencing program in hopes of improving diagnosis and treatment of autism. (The group also offers tool kits that help autistic people live independently, and has built a website – created by a person with autism – that matches employers with potential employees on the spectrum.)
Clinton did not take sides in the debate, which is fine with ASAN president and cofounder Ari Ne'eman. In a telephone interview, he told me that Clinton's plan reflects a massive shift in public attitudes and public policy.
A decade ago, he said, most of the money and attention was focused on autistic children and a cure—an emphasis that insulted autistic adults who appreciate what makes them different. Many of these people don't want fight their autism; they want support and help to be autistic in a neurotypical society.
Autism research could be a major boon to low-functioning autistic people and their families. The ability to prevent or even cure autism would raise a host of ethical and policy questions that are still years down the road.
A personal disclosure: My 18-year-old son Tyler has Asperger's syndrome, a high-functioning form of autism. He embraces the theory of neurodiversity, defined by author Steve Silberman in his book NeuroTribes as "the notion that condi­tions like autism, dyslexia, and attention-deficit/hy­peractivity disorder (ADHD) should be regarded as naturally occurring cognitive variations with distinc­tive strengths that have contributed to the evolution of technology and culture, rather than mere checklists of deficits and dysfunctions."
I support autism research. I wouldn't "cure" my son.
Clinton did not say how she would pay for her plan. Nor is it clear, given the polarizing nature of her candidacy, whether the former secretary of State could rally Congress behind such an ambitious agenda.
But let's give her credit: The Democratic front-runner has done the autistic community a world of good by being the first presidential candidate to elevate the issue. Others should soon follow.
NOTE: This story was updated to provide details on Autism Speaks' advocacy beyond research.