Here's How Government Experts Would Cut the Federal Prison Population by 60,000
A government task force has some old and new ideas on how to gradually and systematically reduce the prisoner ranks.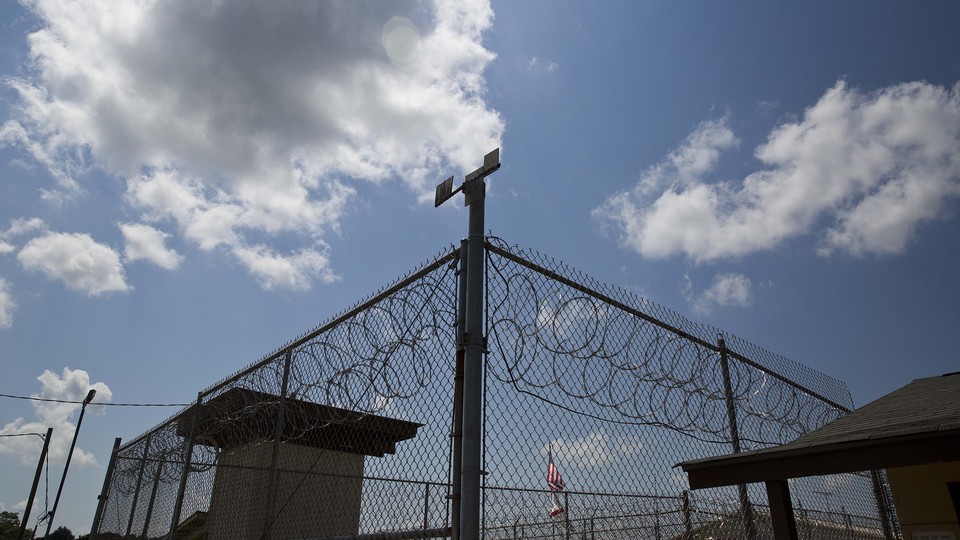 A bipartisan task force released a report Tuesday that recommends the government reduce the number of federal inmates by 60,000 in the next decade. The report was researched by the Charles Colson Task Force on Federal Corrections, and found mandatory-minimum drug penalties to be the "the primary driver" that has pushed prisons to "overcrowding and unsustainable growth."
That doesn't come as much of a surprise. Mandatory minimums have attracted a lot of scrutiny lately, and reform seems to be one of the few issues Republicans and Democrats can agree on. What is surprising, is that it finally seems like something may be done about it.
The U.S. has the largest prison population in the world. And the federal prison system is the country's largest jailer, with nearly 200,000 people behind bars. And despite spending $7.5 billion to keep people locked up, about 40 percent of released inmates are rearrested, or have their supervision revoked within three years, the report noted.
The task force spent 12 months interviewing inmates and reviewing data. It found that the largest contributor to prison overpopulation were the 1980s-era mandatory minimums for drug and weapon offenses, as well as limiting when convicts can apply for parole or earn time off their sentences. It also noted that increased enforcement of immigration crimes has played a significant role.
The easiest ways to quickly reduce the prison population, the task force found, is to allow prisoners who've served more than 15 years to apply for re-sentencing, and to design a system that would let prisoners earn 20 percent off their sentences for complying with "an individualized case plan." But the biggest reduction would come from mandatory-minimum reforms.
About 80 percent of inmates imprisoned for drug crimes had no criminal history. And this is something that has already attracted support—and viable legislative action.
Both the Senate and the House have bills in process that would lessen mandatory minimums. They're pretty similar, although the House bill would make the most significant changes. It includes allowing some inmates earn time credits for finishing rehabilitative programs, permitting nonviolent drug offenders to receive reduced sentences, and retroactively making government reforms to the race-biased crack-cocaine laws apply, which could help 5,300 prisoners receive reduced sentences.
Reform advocates have praised the well-intentioned bills, then—almost in the same breath—criticized them for not pushing hard enough.