A Blow to Daily Fantasy Sports in Hawaii
The state is the latest to find that the games are illegal gambling—a string of rulings that threaten the industry's existence.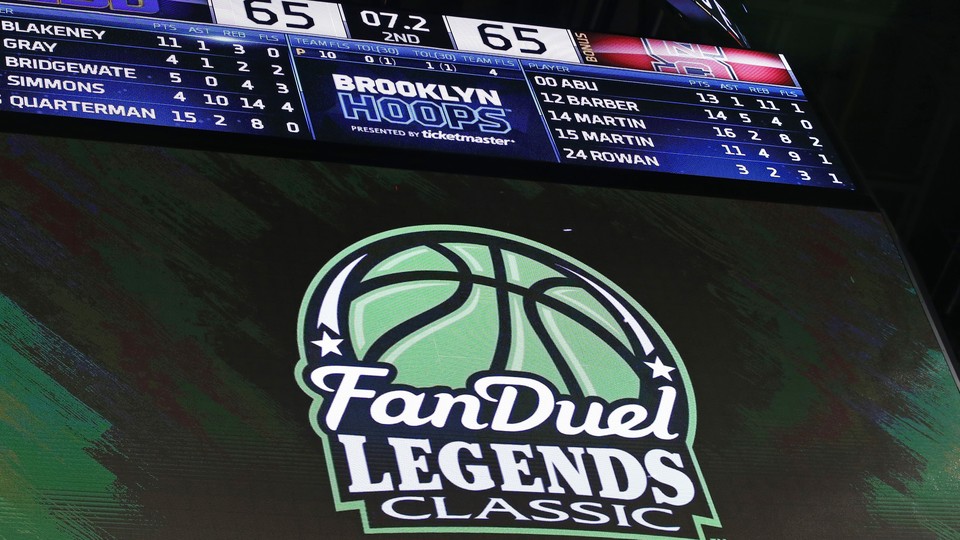 Hawaii Attorney General Doug Chin on Wednesday became the latest to issue a formal opinion that classifies daily fantasy sports as illegal gambling under state law. With this opinion, the Aloha State joins New York, Illinois, Texas, and Nevada in challenging the industry dominated by sites like FanDuel and DraftKings.
"Gambling generally occurs under Hawaii law when a person stakes or risks something of value upon a game of chance or upon any future contingent event not under the person's control," Chin said in a statement. "The technology may have changed, but the vice has not."
The statement differentiates daily fantasy-sports contests from "traditional fantasy leagues" or "social gambling," which is legal in Hawaii, citing the huge number of people and amount of money at play in daily fantasy sports. The opinion comes at the request of state Senator Rosalyn Baker, and does not mean that fantasy sports betting in Hawaii will stop immediately. It opens the door for civil or criminal enforcement as has happened in other states, but the department of the attorney general is still deciding what step to take next.
As Matt Ford reported in October, daily fantasy-sports contests are considered games of skill under federal law, a classification that preserves the legality of FanDuel and DraftKings, but individual states can ban the sites. Fantasy-sports contests run as a business are currently illegal in Arizona, Iowa, Louisiana, Montana, and Washington, again distinct from "social gambling" with a small group of friends for a small amount of money.
The attorneys general in New York, Illinois, and Texas have issued opinions similar to Chin's. New York Attorney General Eric Schneiderman sued DraftKings and FanDuel in November after the two companies refused to stop operating in New York. He recently amended the suit to include a clause that would require the companies to give back the money they have made in the state to customers who lost, as well as pay a fine. The companies continue to argue that fantasy sports is a game of skill. "The attorney general's revised complaint reveals that the attorney general's office still does not understand fantasy sports," a lawyer for DraftKings said in a statement to The New York Times.
In Nevada, a gambling mecca, the Gaming Control Board has ruled that fantasy sports constitute gambling, and has ordered sites to obtain proper licensing in order to operate. Ford writes, however, that "the sites are unlikely to seek those licenses because it could weaken their efforts to persuade other jurisdictions that fantasy-sports games are games of skill, and not games of chance."
Ongoing legal fights like that in New York, and now potential other states, put the business model of this multibillion-dollar industry in jeopardy. According to the Reverend Richard McGowan, an associate professor of economics at Boston College who has specialized in gambling research, the likely path forward for these companies is a state-by-state struggle to work around existing regulations. But even for such wealthy companies, compounding legal battles could prove tough.