Gaffe Track: Bernie's Supreme Confusion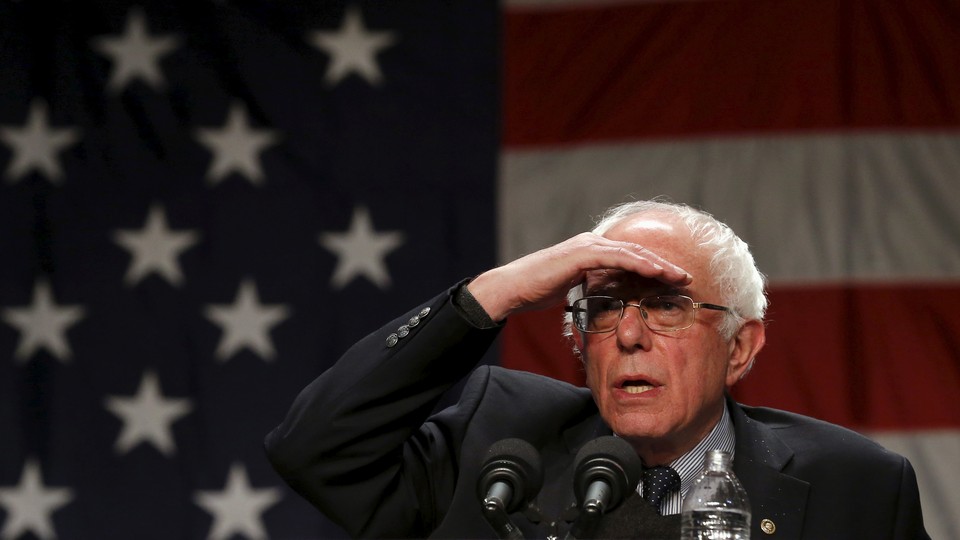 Editor's Note:
This article previously appeared in a different format as part of The Atlantic's Notes section, retired in 2021.
The candidate: Bernie Sanders (making his first Gaffe Track appearance—congratulations!)
The gaffe: Thursday was the sixth anniversary of the Supreme Court's Citizens United decision, and the Vermont senator delivered a tweet storm lamenting it, including this:
Any Supreme Court nominee of mine will make overturning Citizens United one of their first decisions.

— Bernie Sanders (@BernieSanders) January 22, 2016
That's not how Supreme Court decisions work, of course—justices can only review questions that come before the court, and can't simply decide to revisit old precedent unbidden.
The defense: Schoolhouse Rock's ditty on how bills become laws is a classic, but their song about Marbury v. Madison was a dud.
Why it matters (or doesn't): Sanders, a second-term senator and veteran representative, surely knows how the Court works. But at a time when Hillary Clinton and her allies are arguing that Sanders's promises to voters are unrealistic, making silly claims about the Supreme Court plays right into their hands.
The lesson: Overpromise about judges not, lest ye be judged.