A Legionnaires' Disease Outbreak in Flint
The city's public-health crisis grows after Michigan officials announce 10 people have died from the waterborne illness since 2014.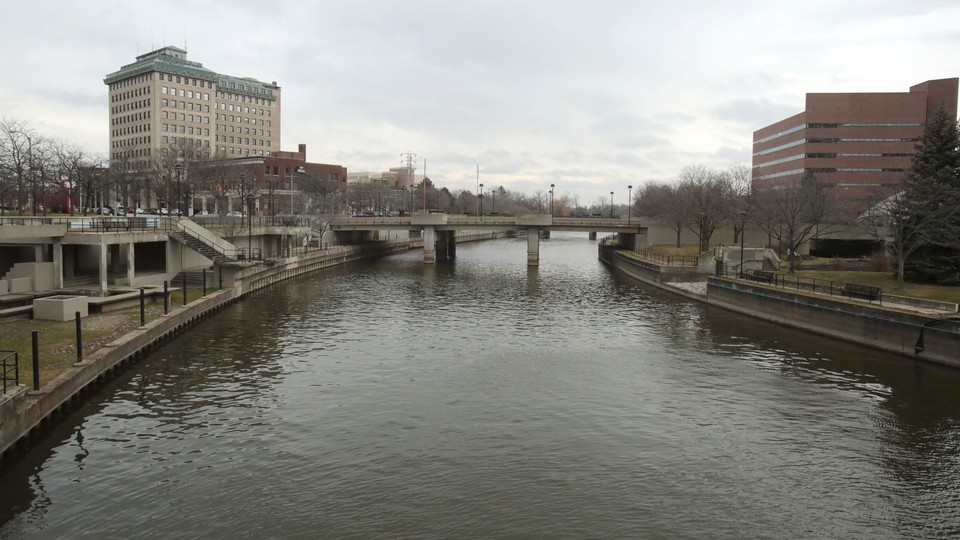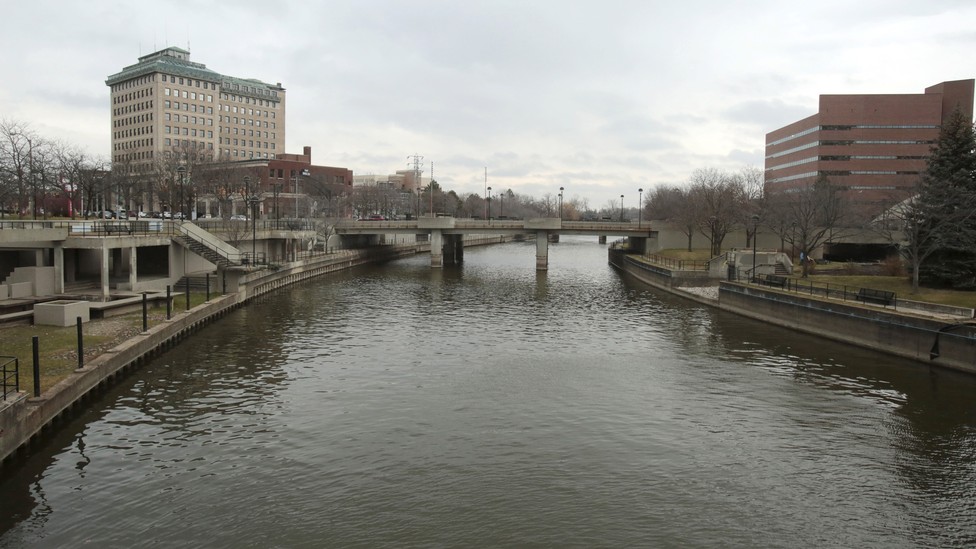 Michigan Governor Rick Snyder announced Wednesday that Flint, Michigan, and the surrounding Genesse County have seen a spike in Legionnaires' disease over the past year, killing 10 people and compounding the area's growing water-supply crisis.
Dr. Edith Wells, the chief medical executive of the Michigan Department of Health and Human Services, told reporters that 87 cases of the disease had been reported between June 2014 and November 2015. Genesse County normally sees far fewer cases than that each year, according to the Detroit Free Press. Ten of the infected residents died from the disease.
Legionnaires' disease is a form of pneumonia caused by the Legionella bacteria, which usually lives in warm, fresh water.
Epidemiologists first documented it after a mystery illness struck an American Legion convention in Philadelphia in 1976, killing 23 attendants. Investigators traced the bacteria to warm, stagnant water in air-conditioning units at the Legionnaires' hotel. The bacterium can also thrive in cooling towers, hot tubs, humidifiers, swimming pools, and similar types of reservoirs with contaminated water. The CDC estimates that between 8,000 and 18,000 people are hospitalized with Legionnaire's disease each year.
State officials stressed at the press conference that they had yet to establish a clear link between the outbreak and Flint's troubled water supply, which began drawing water from the Flint River in April 2014, shortly before the outbreak began. As my colleague David Graham noted last week, that switch precipitated a public-health crisis for Flint residents:
The problem dates back to April 2014, when Flint was under the direction of an emergency manager appointed by the state to try to fix the broken city. (Michigan law provides for the governor to select managers, and the provision has been used in several places in recent years, most prominently Detroit.) To save money, the city began drawing its water from the Flint River, rather than from Detroit's system, which was deemed too costly. But the river's water was high in salt, which helped corrode Flint's aging pipes, leaching lead into the water supply.

The move saved millions, but the problems started becoming apparent almost immediately. The water starting smelling like rotten eggs. Engineers responded to that problem by jacking up the chlorine level, leading to dangerous toxicity. GM discovered that city water was corroding engines at a Flint factory and switched sources. Then children and others started getting rashes and falling sick. Marc Edwards, a Virginia Tech environmental-engineering professor, found that the water had nearly 900 times the recommend EPA limit for lead particles.
Flint Mayor Karen Weaver declared a state of emergency over the city's toxic drinking water on December 15, and Snyder, who publicly apologized for his slow response to the crisis, activated the National Guard on Tuesday to distribute water bottles and filters to city residents. At Wednesday's press conference, Snyder acknowledged that the outbreak "just adds to the disaster we are all facing."
Other cities could face similar disasters over the next few decades as the nation's aging pipes and pumps start to deteriorate. As my colleague Alana Semuels wrote last July, dilapidated water infrastructure is a growing problem for local governments throughout the country.
Indeed, water scarcity in the parched West might be getting the most news coverage, but infrastructure delays and climate change are causing big problems for cities in the North and Midwest, too. Last summer, hundreds of thousands of people in Toledo were told not to drink tap water because tests showed abnormally high levels of microcystins, perhaps related to algae blooms in Lake Erie. Microcystins can cause fever, headaches, vomiting, and—in rare cases—seizures. Heavy rainfall has caused backups in the filtering process at overloaded water-treatment plants in Pennsylvania, and so residents are frequently finding themselves under advisories to boil water. And Chicago, which installed lead service lines in many areas in the 1980s, is now facing a spike in lead-contaminated tap water.