First off, let's get the official definition out of the way. The National Commission on Hunger defines hunger as: when a member of a household reduces or disrupts what he or she eats because the household does not have the money or resources for food. And now on to the facts.
1. More Americans Are Hungry
In 2010, after the recession, hunger rose to 5.4 percent, and has hovered around the current 5.6 percent for years. In 2007, by contrast, just 4.1 percent of American households experienced hunger, according to a new report from the Commission. Some states, including North Dakota, have relatively low rates of hunger, while others, such as Arkansas, have rates above 8 percent. In all, nearly 7 million Americans experience hunger every year.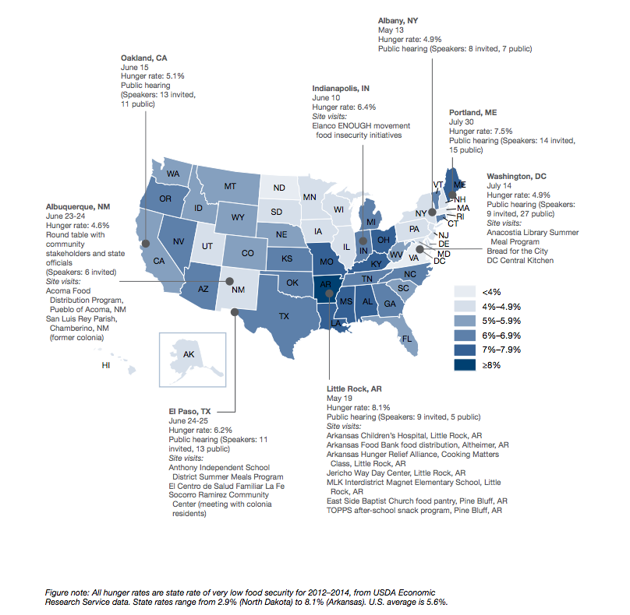 2. Hunger Is a Gateway to Other Ills
When a child is hungry, her schooling can be impacted. Hungry teens are more likely than their regularly-fed peers to contemplate suicide and have other mental-health problems. A hungry adult is more susceptible to certain health problems brought on by a lack of nutrition, which can hurt his or her ability to work. Hungry seniors are more susceptible to depression. The report suggests that if hunger were eliminated, the nation would be able to curb costs in the health care and education systems.