2016 Power Rankings: Trump on Top
Ted Cruz and Marco Rubio round out our top tier of Republican contenders.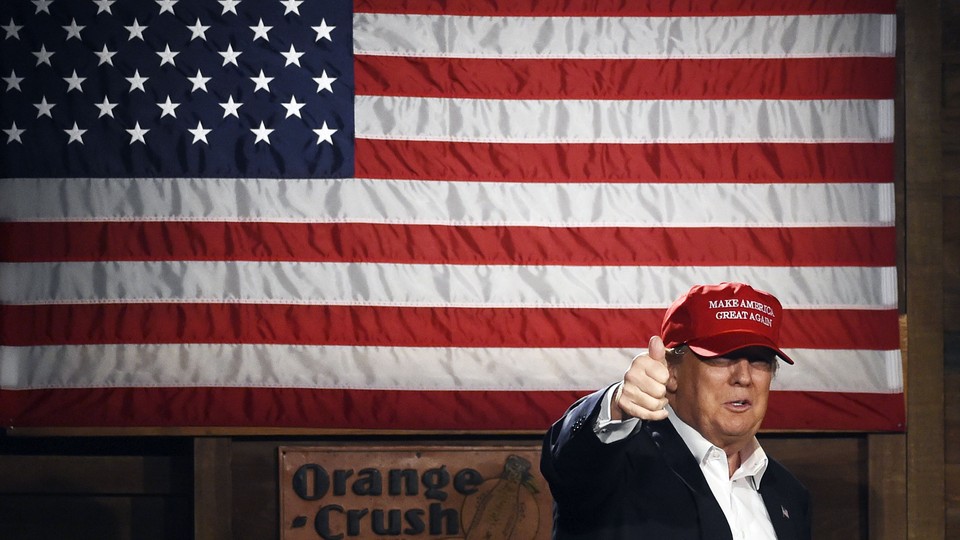 Donald Trump has led the Republican polls for months. And now, days from the Iowa caucuses, the celebrity real-estate mogul who completely turned the 2016 campaign on its head has climbed to the top of the Hotline's GOP presidential power rankings for the first time.
There are two main reasons we hadn't already rated Trump as the most likely candidate to win the Republican nomination: 1) We expected the establishment wing of the Republican Party to unite behind a candidate by now. That hasn't happened. 2) We expected a cavalry of anti-Trump forces concerned about the long-term health of the party to step up and pummel him with a sustained ad campaign if he continued to top the polls. That has only recently begun and to a relatively minor extent, with the impact still unclear.
Since our previous rankings in December, Trump has taken over the pole position in Iowa and built on his advantages in New Hampshire and nationally. His base of blue-collar GOP voters remains intact, and he's even made significant inroads with evangelicals.
Two freshman senators, Ted Cruz and Marco Rubio, who still have plausible paths forward even with Trump in the picture, round out the top tier. Three current or former governors—Jeb Bush, John Kasich, and Chris Christie—who have outside shots at the nomination but need strong finishes in New Hampshire, make up the second tier. And then there are the true long shots: Ben Carson, Rand Paul, Carly Fiorina, Mike Huckabee, and Rick Santorum, who were not included in this ranking.
Here are the rankings, pared down to the top six contenders, in order of who we believe is most likely to accept the GOP presidential nomination in Cleveland this summer:
1. Donald Trump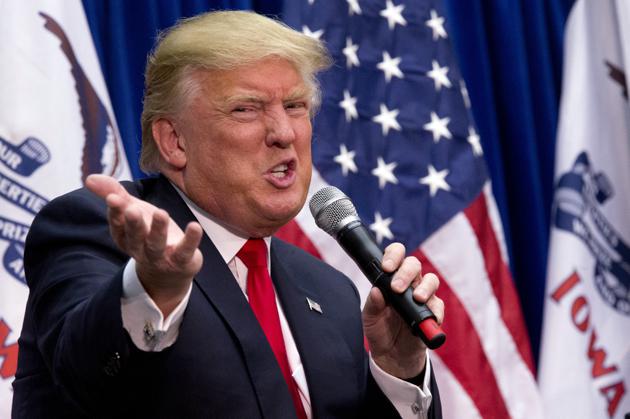 Most Republican power brokers can only stare in disbelief that days from the race's first delegates being awarded the bombastic billionaire from New York is their party's clear-cut front-runner. Trump's improbable rise to the top shows no signs of abating; if anything, he's gained momentum in the run-up to the Iowa caucuses and stands a good chance of winning New Hampshire and South Carolina, too. That's not to suggest he's a shoo-in for the nomination: A few early state victories are sure to prompt a furious backlash among incredulous moderate Republican voters uneasy about Trump's controversial style and perceived weaknesses as a general election candidate. And by then, the party might have finally found a more establishment-friendly alternative to unite behind. Trump has overcome much to get to where he is now, but the hardest part of his path to the nomination is likely yet to come.
2. Ted Cruz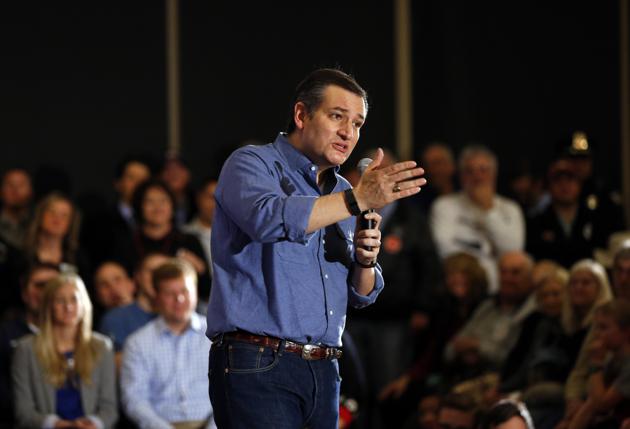 Cruz's decision to belatedly confront Trump at the last minute backfired, as he's lost the momentum he held in Iowa and now is dependent on a come-from-behind victory over Trump to sustain his campaign. But we're still bullish on Cruz's chances because of his organizational strength and appeal to evangelicals. Don't be surprised if Cruz outperforms his poll numbers on Iowa caucus night. And if he's able to pull off a victory Monday, he would put himself in a favorable position in South Carolina and the SEC primary states in March. But if he doesn't come in first in Iowa, it could be difficult for Cruz to regain his footing in the race.
3. Marco Rubio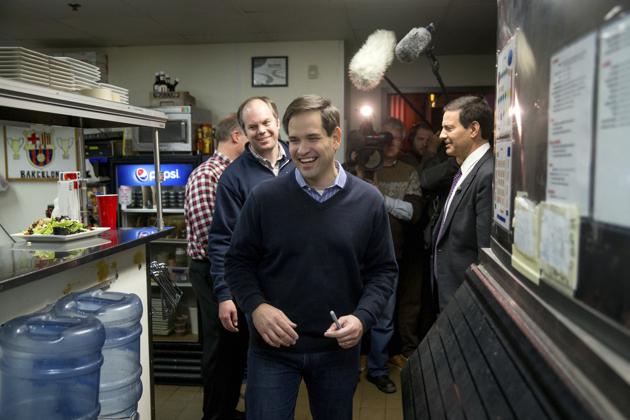 After rising to the top spot in our last edition of the power rankings, Rubio has slipped to third. Why? Establishment-oriented Republicans still haven't coalesced around him the way we expected. That corner of the party remains fractured with Bush, Kasich, and Christie all holding steady in New Hampshire. Without an early state to hang his hat on, Rubio's path to the nomination is narrow, but he's still in the strongest position to become the establishment standard-bearer. And if Trump dominates the first few nominating contests, the more-mainstream wing of the party will likely be frantically searching for an alternative. A strong third-place finish in Iowa would be a good start for Rubio to become that person.
4. Jeb Bush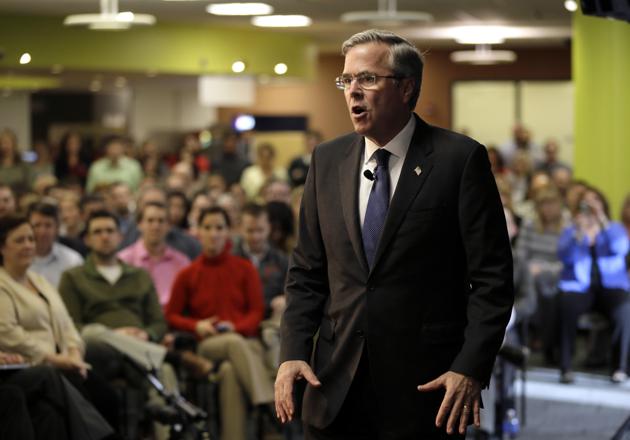 We don't see much daylight between the three governors on our list: Bush, Kasich, and Christie. Just a few points separate the trio in the first-in-the-nation primary state, but we give the former Florida governor the edge among this group for the same reasons we once viewed him as the front-runner for the Republican nomination—money and organization. If Christie and Kasich don't finish first in the establishment lane of the New Hampshire GOP primary, they don't have much of a path forward. Bush, however, already has teams in place in South Carolina, Nevada, and some of the March primary states, and his super PAC still has more money than anyone. To be sure, the chances of Bush winning the nomination remain slim, as he continues to post one of the worst favorability ratings in the field. But at the very least, he could survive finishing behind Rubio, Kasich, or Christie in New Hampshire.
5. John Kasich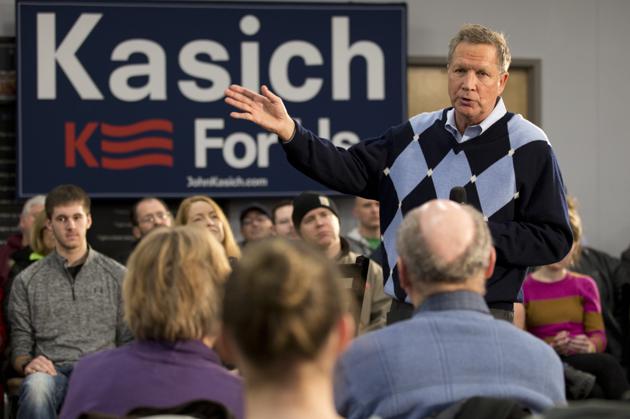 Kasich's soft tone and nice-guy approach have been working for him lately, as he's run toward the front of the establishment pack in New Hampshire and picked up a few newspaper endorsements, including The Boston Globe. While he's holding a couple of town halls in Iowa surrounding Thursday's debate, Kasich's focus is squarely on the Granite State, where his campaign could run off the rails without a strong finish. The Ohio governor has sought to set himself apart from the field with a sunnier take on things—the question is whether that will sell to enough voters in this environment. Plus, it remains to be seen how he will hold up in the face of new attack ads there.
6. Chris Christie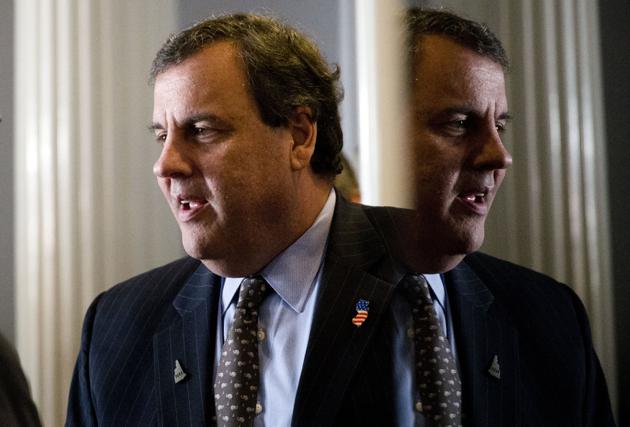 By Christmas, Christie had already achieved an unexpected surge into relevancy. But as the all-important New Hampshire primary nears, it's unclear if he's turned his surprise success into something sustainable, or if a barrage of criticism from his rivals has already taken the shine off his candidacy. On sensitive issues such as Common Core, gun control, and judges, the New Jersey governor has a target-rich record that his conservative foes have regularly exploited on the trail. A win in the Granite State still gives him a strong chance of emerging as the establishment-lane front-runner, but a loss will have pundits questioning whether he started his comeback too soon to avoid blowback—and wondering in which upcoming states he's prepared to improve his standing.