Women Cleared for Combat Jobs
The controversial battle to allow women to serve alongside men in combat roles has come to an end.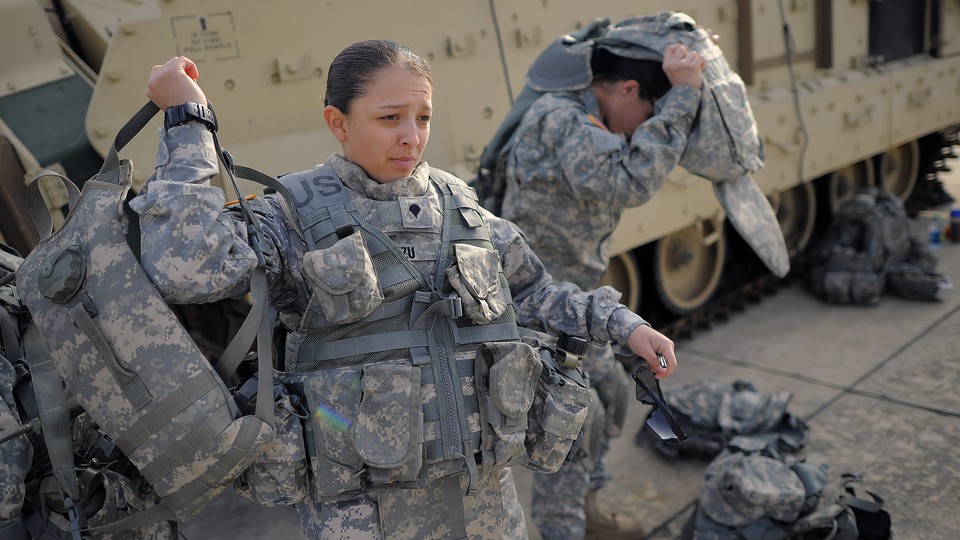 Defense Secretary Ashton Carter ordered that women be allowed to serve in all military positions, a historic decision that opens jobs in the infantry, armored divisions, and even special ops positions across all branches.
"Our force of the future must continue to benefit from the best people America has to offer," Carter said in a Thursday news conference at the Pentagon. "In the 21st century, that requires drawing strength from the broadest possible pool of talent. This includes women."
The phasing of women into the a male-dominated military has been slow. In the mid-1970s, women were allowed to to enter the academies, but barred from many positions. In the 1990s they were allowed into more roles, including flying jets and serving at sea, but they were still restricted from jobs that were primarily combat-focused, such as artillery, armored divisions, and the infantry.
These are roles that women have said are often crucial for career advancement, and unfairly restrict them from earning higher positions.
Three years ago, President Obama told the military that it needed to integrate women into all combat jobs by 2016. The Navy and Air Force complied, as did the Army to a somewhat lesser degree. But the Marine Corps, where more than 90 percent of the members are male, requested exemptions to some roles such as machine gunners. But Carter said he would not allow them to restrict women from serving in any posts.
"This means that, as long as they qualify and meet the standards, women will now be able to contribute to our mission in ways they could not before," Carter said.
Women have already proven they can compete at the most elite of military positions. This year, two women became the first to graduate from Army Ranger school.
Carter gave the military branches 30 days to show their plans for carrying out the policy changes. The order opens up about 220,000 previously off limits jobs to women.