Why Some Would Rather Pay the Obamacare Penalty Than Buy Insurance
A new analysis shows that for roughly 7 million Americans, the fine for being uninsured costs less than the cheapest health plans.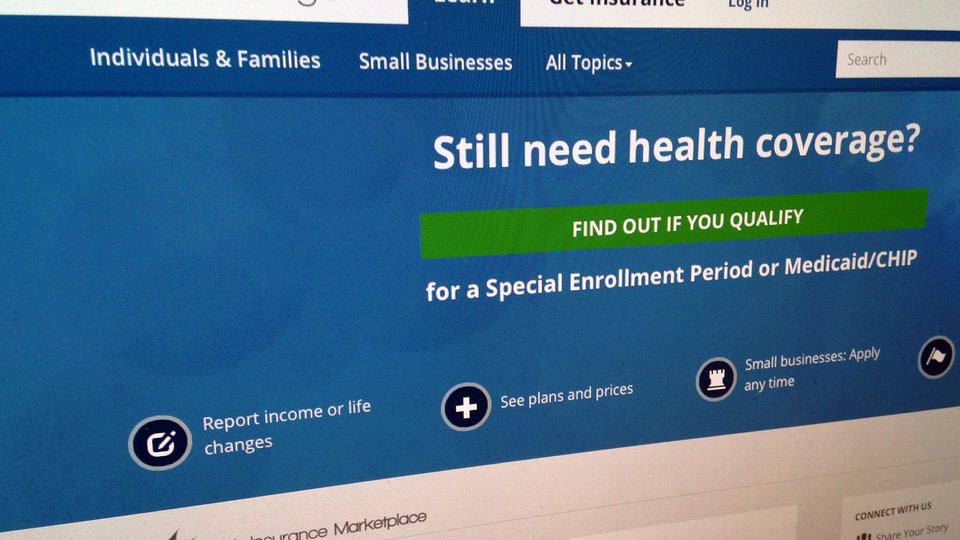 Those without health insurance have a lot to consider.
On one hand, the fine for remaining uninsured steeply increases for next year. On the other, the cost of the individual mandate penalty is cheaper than buying the least expensive insurance plan for 7.1 million of the nearly 11 million uninsured eligible to enroll in health exchanges, according to a Kaiser Family Foundation analysis released Wednesday.
The individual mandate fee is a crux of the Affordable Care Act, aiming to serve as a motivator for Americans to sign up for health coverage, particularly "young invincibles" ages 18 to 34. If they don't, they'll be faced with the total cost of their health bills. Yet, just how many people this will incentivize is unclear.
"A key area of uncertainty for 2016 is how much the increased penalties will encourage uninsured people—particularly those who are healthy—to obtain coverage, boosting enrollment in the marketplaces and improving the insurance risk pool," the Kaiser Family Foundation analysis states.
The individual mandate is being phased in over three years. The fee for those without insurance but who could afford it was comparatively small: $95 per adult and $47.50 per child or 1 percent of a household's income (whichever was higher). When tax season rolled around, 7.5 million people paid a fine for forgoing health insurance, but most were relatively meager prices, averaging about $200. (About 12 million received exemptions from the individual mandate due to hardships, financial status, and life events.)
But in 2016, that average will be much higher. The Kaiser Family Foundation analysis estimates the average household penalty would be $969 among those uninsured yet eligible to enroll in the marketplace in early 2015.
That's because those who decided against enrolling in a health plan will have to pay a much higher fee for not having health insurance in 2016 (which they will feel when they file their federal taxes due April 2017). The cost: $695 per adult and $347.50 per child or 2.5 percent of a household's income (again, the higher of the two).
Last year, the Centers for Medicare and Medicaid Services announced a special enrollment period for those without health coverage, allowing them to sign up and avoid the fee for 2015. But CMS announced in a blog post Monday that it wouldn't do so again this year to let Americans avoid the hefty 2016 penalty.
The administration has efforts underway to spread the word about open-enrollment season, which ends January 31. The Health and Human Services Department estimates 10 million Americans will be on the exchanges and paying their premiums by the end of 2016 but has said that it's tougher this time to reach those who are uninsured—some of whom could receive tax subsidies to help defray the cost of insurance. An estimated 3.5 million people eligible for subsidies could receive free coverage or pay less signing up for a plan than paying the individual mandate, the Kaiser Family Foundation analysis found.
For CMS, it's a matter of spreading this message. "I think for us," Andy Slavitt, CMS acting administrator said at a House hearing Tuesday, "it's really a function of … making sure people are aware that there are subsidies, that there are plenty of choices available for under $100 in premiums for most people, under $75 for many people and continuing to take that message to where people live and where they work in their communities."