Why ISIS Recruiting in America Reached Historic Levels
There are 900 active investigations against ISIS sympathizers in all 50 states.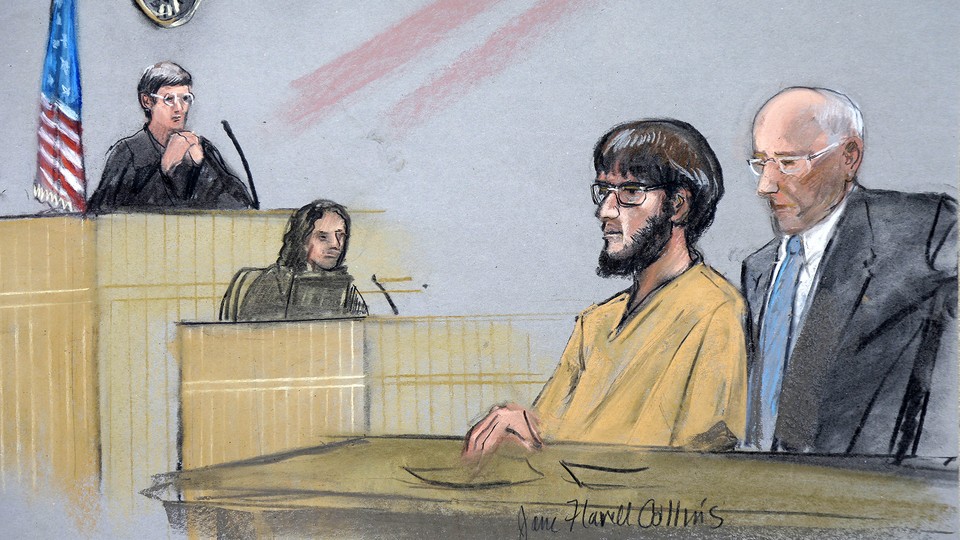 Islamic State recruitment and mobilization in the United States is reaching "unprecedented" and "historic" levels, according to experts on violent extremism. It's still not as big a problem here as it is in Europe, but ISIS is now reaching Americans at a faster pace than than al-Qaida ever did.
As of October, law enforcement authorities knew of 250 Americans who had traveled or tried to travel to Syria or Iraq to join ISIS fighters. And there are about 900 active investigations against ISIS sympathizers in all 50 states.
These alarming statistics were unveiled today by analysts at the George Washington University Program on Extremism. The center spent the past six months monitoring ISIS supporters on social media and researching FBI court files. They found that Americans who join ISIS—or those who flirt with the idea—come from all ethnic and socioeconomic backgrounds. People arrested this year in connection to the terrorist group include an African-American woman from Mississippi State University and a white man from suburban Cincinnati who recently converted to Islam.
Most of them were "groomed" by ISIS supporters through social-media networks such as Twitter and Instagram, according to the report. And many embraced the group's radical interpretation of Islam as a way to find belonging and a sense of personal identity.
Since March 2014, prosecutors have charged 71 people with ISIS-related activities in the United States. Charges include attempting to support a known terrorist organization to plotting deadly attacks on U.S. soil. Most of the arrests—56—took place this year. That is the largest number of terrorism-related arrests in one year since September 2001.
The center analyzed case files for the 71 arrests and discovered that:
ISIS recruits are young. Their average age is 26.
Most of them are men (86 percent).
Half of those arrested traveled or tried to travel to Iraq or Syria.
About 27 percent were involved in plots to carry out attacks in the United States.
The vast majority are American citizens (58) and another six had green cards.
About 40 percent of those arrested are converts to Islam. Since only about 23 of American Muslims are converts, this group is overrepresented among ISIS supporters.
These arrests happened in 21 states, with the largest number in New York, followed by Minnesota.
Three Americans have died in the United States from ISIS-related violence