Visa Waiver Deal Could Smooth Path for an Omnibus
The agreement on visas may ease some pressure on negotiators, though plenty of thorny issues remain.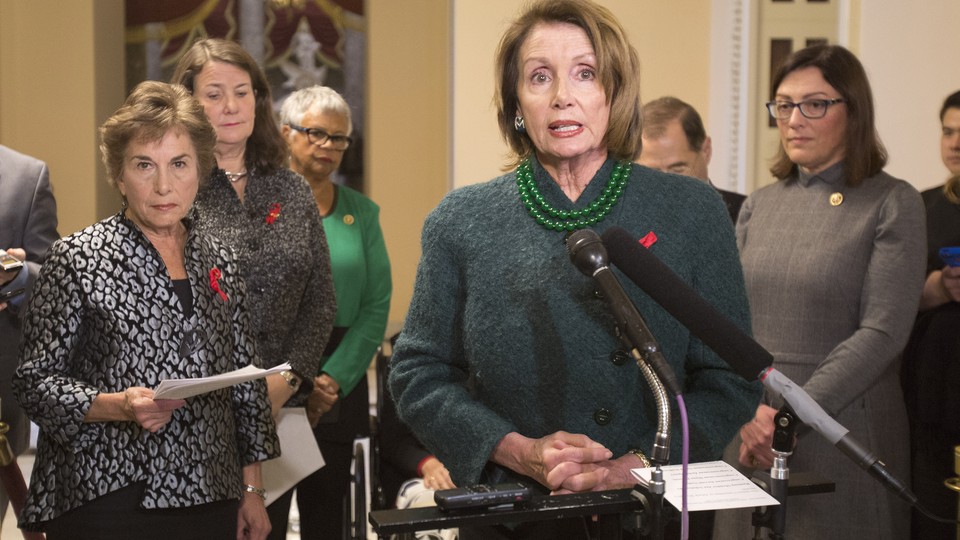 House leaders announced a deal Thursday to tighten restrictions on tourists from certain countries who travel to the United States without a visa, in an effort to avoid a possible terrorist attack similar to the one carried out in Paris last month.
The deal alleviates some pressure on negotiators trying to hammer out a sweeping spending deal to fund the government by December 11. Republicans had pushed to include a House-passed bill tightening entry requirements on Syrian refugees, but Democrats countered late Wednesday night with an offer of their own that did not include that bill.
The visa waiver deal means two of the most contentious issues holding up a government funding agreement could be off the table: Republicans' offer did not include language targeting Planned Parenthood funding, and now many members and staff can move past the Syrian refugee issue by voting on the visa waiver program instead.
The visa waiver bill will be voted on next week, although there is still a chance it could be folded into the omnibus spending bill, which must be passed by December 11 to avoid a government shutdown.
House Minority Leader Nancy Pelosi said Thursday that Democrats are behind the visa waiver plan. "I'm hopeful that will be brought up next week and will have all of our support," she said. "The bill that came together is a bill that has bipartisan agreement and I believe will have the signature of the White House."
She said she would not favor trying to include it in the omnibus, noting the many members who otherwise support the visa waiver legislation would be forced to vote against it if it were tied to a controversial funding plan. But she stopped short of saying she would urge her caucus to vote against a package deal.
Of course, several issues are still on the table. Republicans included measures in their first offer that would roll back financial and environmental regulations, although what specific riders they included has not been revealed.
Appropriations Chairman Hal Rogers has been keeping his cards close to his chest. He was questioned in a Thursday morning meeting of House Republicans about what specifically was in the package, but refused to answer, according to a source in the room. Later Thursday, he told reporters he and his staff are reviewing Democrats' counter offer, but had little more to say.
"We've looked it over," Rogers said. "All of these things are under consideration. I can't really characterize anything at this point."
Pelosi also offered few details on the Democrats' offer, other than to characterize it as more serious than the GOP's first salvo. "This is a Tea Party policy wish list with an appropriations bill as an addendum to it," she said. But she added that the Republican plan may just be a short-lived attempt to show conservative members their leaders understand their policy priorities.
"I always have a spirit of optimism that we will get this done," Pelosi said. "They have to do what they have to do for certain reasons in their caucus. At some point they will live up to their responsibility to do what we all need to do for the American people."