Virginia Tightens Concealed-Carry Laws
The state announced the end of its concealed-carry permit reciprocity with 25 states on Tuesday.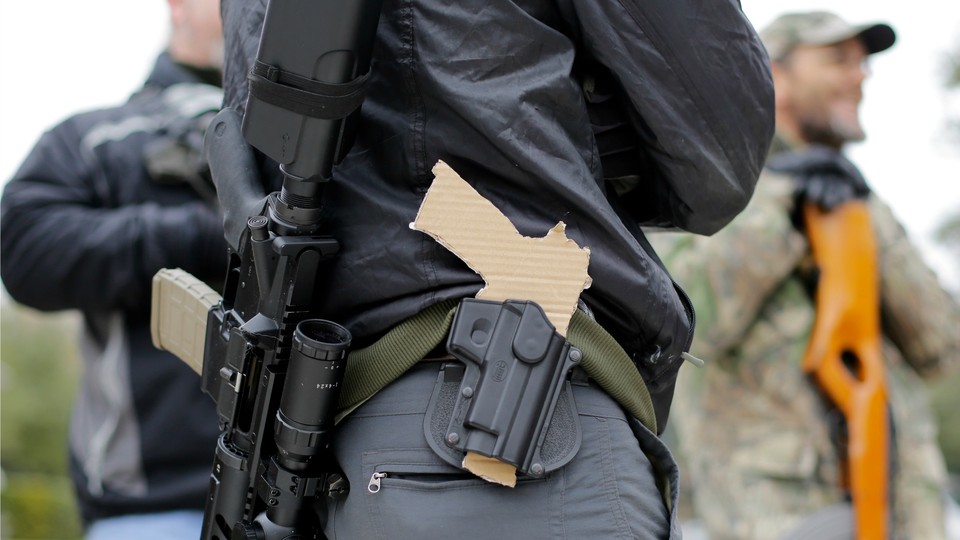 Virginia will end a gun law provision that allowed the state to honor concealed handgun permits obtained in other states, even if the permit qualifications in those other states were less restrictive than Virginia's. Attorney General Mark Herring announced Tuesday that starting February 1, the state would no longer extend reciprocity to new residents who established concealed-carry permissions from states with weaker permit laws.
This will apply to 25 states with which Virginia had this reciprocity relationship. To qualify for a concealed handgun permit in Virginia, you can't have one of the following in your history:
mental health or substance abuse problems
a restraining or protective order out against you
conviction for stalking or even pending stalking charges
conviction for any assault, battery, or firearm discharge crime within three years of applying
a felony of any kind, felony charges pending, nor juvenile convictions that would constitute felonies if committed as an adult
multiple misdemeanors within five years of applying
a DUI within three years of applying
Nor can you be a fugitive, an undocumented immigrant, or someone dishonorably discharged from the military. But until now, a person could obtain a concealed carry permit in a state that perhaps had no restrictions on those dishonorably discharged or with a DUI, and Virginia would honor that permit. Virginia's attorney general studied the impact of such reciprocity over the past year with the state police department and found that this undermined the state's ability to control which of its residents should carry firearms.
"Strong, consistent enforcement of Virginia's laws and safety standards can prevent disqualified people who may be dangerous or irresponsible from utilizing a concealed handgun permit, and it's what the law requires," said Herring in a press statement.
There are still five states that Virginia will maintain reciprocity with: Michigan, Oklahoma, Texas, Utah, and West Virginia. Texas and West Virginia are among the top states where the Bureau of Alcohol, Tobacco, Firearms, and Explosives have traced guns from that were recovered by law enforcement agencies in Virginia in 2014.
Meanwhile, you can still obtain a concealed-carry permit from Virginia even if you don't live in the state, so long as you're over 21 years old and the state considers you competent with a handgun. And there is still a large swath of states that will honor its new residents' permits that were obtained in Virginia.
This will no doubt rankle the National Rifle Association, which is already perturbed with Virginia Governor Terry McAuliffe over his recent executive order banning the carrying of firearms in state government buildings, including DMV offices. Virginia is among the top 10 states for campaign contributions from gun rights advocates, according to the Sunlight Foundation.
Earlier this year, the city council for Newport News considered a law calling for the registration of all firearms in the city, but ended up pulling back. Challenges like these, from city councils up to the governor's office, are why UCLA law professor Adam Winkler, author of Gunfight: The Battle over the Right to Bear Arms in America, calls Virginia "ground zero" in the current national gun debate.
---
This post appears courtesy of CityLab.