TV Ad Dollars Still Not Buying Into Diversity
Despite diverse show offerings, experts contend that advertisers prefer shows that appeal to white audiences.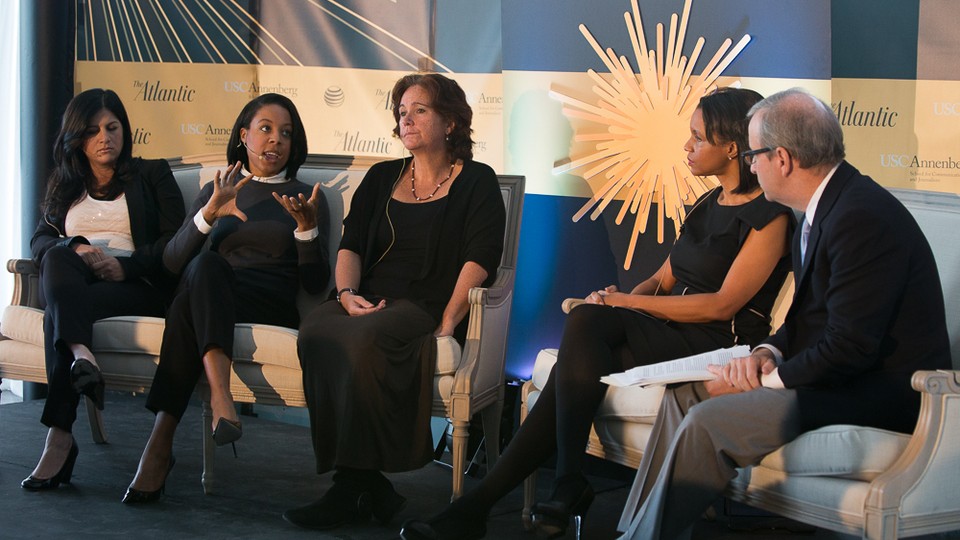 Over the past year, television has become much more diverse, in what Nielsen calls a "transformative" season for the industry. It's progress, but it's been slow.
Part of the problem? Networks make more money for shows that can promise advertisers an affluent, mostly white audience, said an ABC Family executive at a panel discussion on millennials, diversity and the media moderated by Next America founding editor Ron Brownstein and hosted by The Atlantic in Los Angeles.
"If you take a show like Empire, which has a huge audience, the cost that advertisers are willing to pay to be on that show is traditionally lower than what they might be willing to pay in a show that attracts a more affluent, predominantly white audience base," says Salaam Coleman Smith, Executive Vice President of Strategy and Programming at ABC Family. "Once those audience shifts happen as well it starts to change the economics of shows that feature diverse characters. But it's an unfortunate nuance."
While Empire is still one of the most expensive shows for advertisers because of it's huge following, Coleman Smith's point is that the paying rate (the CPM, or "cost per thousand viewers") advertisers negotiate to run ads on shows with a predominantly black or Latino is lower than it is for shows with whiter audiences.
The good news is that advertisers are slowly beginning to see the value in catering to a diverse—and growing—audience. And already, Empire and other shows popular with people of color are securing larger ad buys with continuing seasons.
"As that epiphany hits the advertising community, I think you'll see CPMs rise," said Monica Bannan, Nielsen's Senior Vice President of Global Audience Measurement.
Panelists agreed that either way, content will continue to become more diverse to match their diversifying audience. As soon as advertisers place a higher premium on reaching multicultural viewers, that progress will hit a much faster clip.
As Coleman Smith put it, "Diversity is not a trend, it is the new norm."