The Year in Justice and Policing
Deaths, protests, and reforms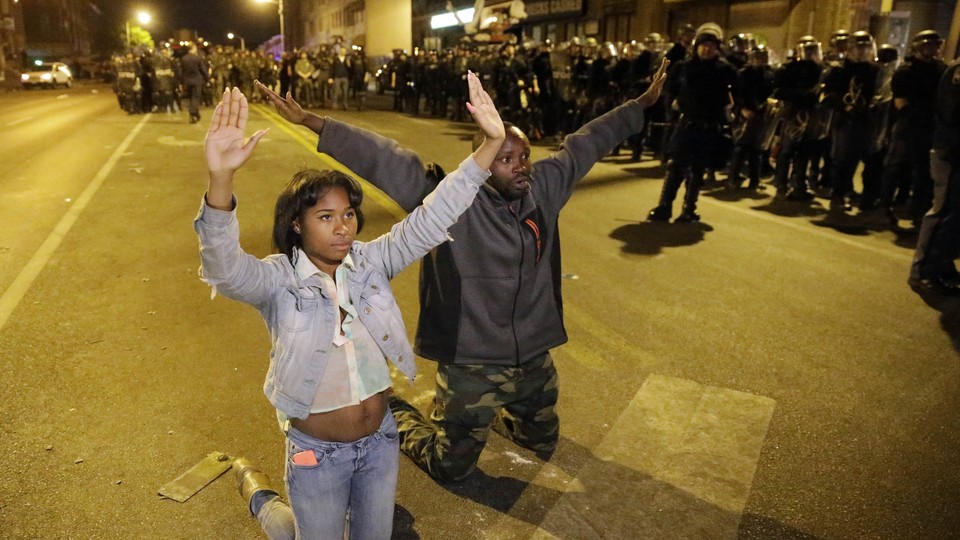 2015 could be written in protest. The deaths of Freddie Gray, Sandra Bland, and other black Americans were met immediately with activism. Online and on the streets, demonstrators and activists in the Black Lives Matter movement were a consistent force, carving out a political role for the movement in the 2016 U.S. presidential elections.
Students joined too, fighting against perceived institutional injustices on their campuses. The legitimacy of the Ferguson Effect, the continued discussion of the death penalty in the U.S., and the necessity of body cameras on police were prominent questions as people debated what policing should look like, and what shape justice should take.
These questions will persist into 2016, as will the demonstrations. This week alone, protesters in Baltimore demonstrated after a mistrial was declared in the case of an officer charged in connection to Freddie Gray's death.
This summary of those topics is by no means exhaustive, but here is a look at the year in policing and justice: