The Great Super PAC Bust
A shift in strategy by super PACs reveals the diminishing influence of big sums of money in a seemingly unpredictable race.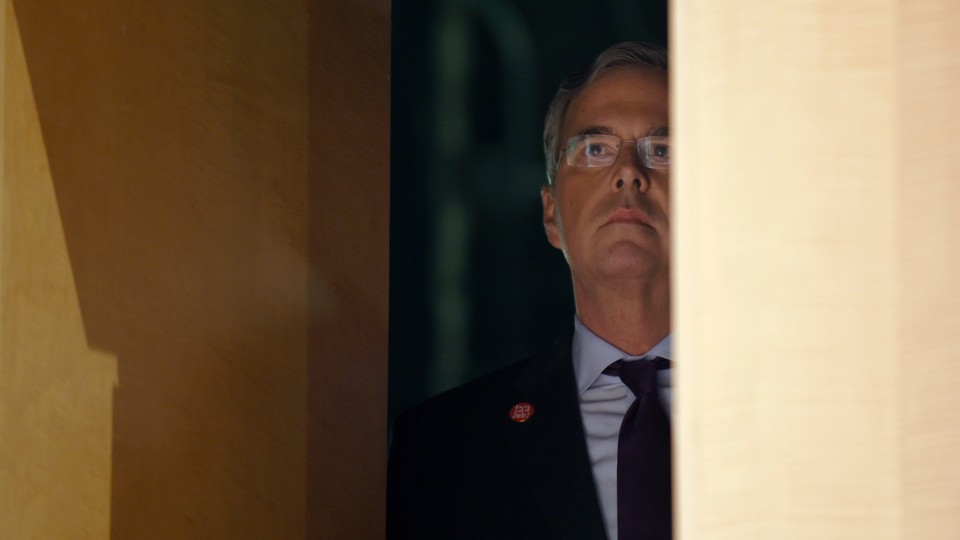 Super PACs have spent millions in the 2016 presidential race, but so far there's been little to show for it. So instead, they're pursuing a new, equally expensive strategy with no guarantee that it'll produce better returns.
A New York Times report on Wednesday detailed how super PACs are changing their approach to the race by focusing less on purchasing television ads and more on campaign tasks typically reserved for the campaigns themselves. The money that has been invested in television ads over the course of the last few months hasn't helped boost candidates as expected.
Right to Rise, a super PAC backing Jeb Bush, has poured millions into ads, and yet Bush's polling numbers are still hovering well below candidates like Chris Christie. A CNN/ ORC poll released on Wednesday revealed that only 3 percent of those surveyed would support Bush for the Republican nomination.
The financial backing provided by super PACs has also proved inadequate to keep some campaigns afloat. Take former Texas governor Rick Perry and Wisconsin governor Scott Walker. The super PAC supporting Perry helped fund Iowa field operations, but was left with $13 million unspent when Perry dropped out of the race.
The shift in focus for super PACs comes as the price of advertising increases. As the Times notes:
In some parts of Iowa and New Hampshire, super PACs are paying almost nine times what a campaign would pay—largely erasing even the advantage held by a group like Right to Rise, which is supporting Mr. Bush and has raised more than $100 million, when compared with the smaller amounts of hard money raised by individual campaigns.
According to the Times report, super PACs will now oversee "data-collection programs, digital advertising, email lists, opposition research, and voter registration." But the move suggests that money just might not matter as much as super PACs would like their donors to believe.
Super PACs were expected to help candidates stay in the race, with the unlimited amounts of donor money they could collect and spent on candidates' behalf. Donors can only give up to $2,700 directly to a candidate; there is no limit on what they can donate to super PACs. Politico predicts that super PACs will spend $5 billion over the course of the presidential race.
There's no telling how this latest shift in strategy for super PACs will influence the presidential race. The deep coffers of some super PACs seem to have done little to help candidates gain traction. And the unpredictability of the race is one reason for that.
Despite Donald Trump's controversial comments, the Republican frontrunner continues to enjoy a commanding lead. He's invoked the resentment of voters who are angry with the establishment and gained traction as the outsider candidate.
In November, Trump purchased radio ads that aired in Iowa, New Hampshire, and South Carolina. The value of the ads, $300,000, is little compared to the millions being poured into television, but he's nonetheless been able to maintain his lead. The change in tactics employed by super PACs therefore might serve as a stark reminder to donors that the presidential race as it stands now may not be so easily purchased, after all.