The Difficult, Confusing, and Frightening Path to Medical Care for Transgender People
Some transgender people avoid health care out of fear. In Nashville, Trans Buddy brings back trust.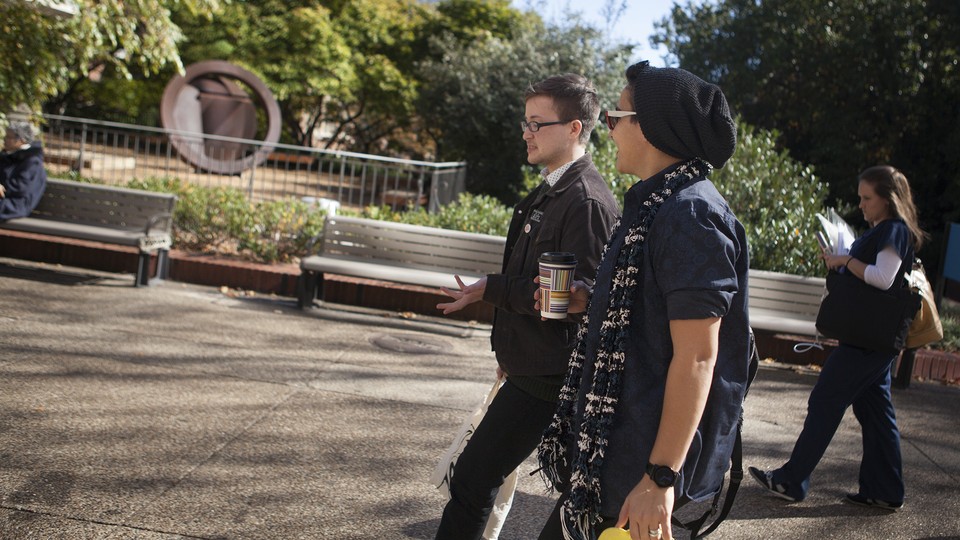 NASHVILLE—"Christina?" a nurse asks to a waiting room full of people.
No one answers.
"Christina?" she says again.
A man stands up.
"No, I said Christina."
"That's actually me," he says.
The nurse has just outed him as a transgender man in front of a room of strangers.
Kale Edmiston sighs, "It's that moment." He's seen this scenario dozens of times when transgender people seek medical care, even for minor treatments such as a flu shot.
"A nurse has your chart, and that's all they know about you," says Edmiston, a trans male. "A lot of what they know about you is determined by what questions are asked on the chart or what fields are in the electronic medical record. There are two fields: male or female. That's it. You check one or the other."
But that doesn't work for trans people, he says. Gender is more than those two options. Some trans people don't identify as either male or female. And even if a trans woman identifies herself in those binary terms, the doctor still needs to know that she has a prostate. Misidentifying gender can lead to serious health risks.
"Even though checking 'F' works identity wise, it doesn't get at what their actual medical needs are," Edmiston says. "The nurse who's calling back that name isn't bigoted. It's just the system isn't set up to accommodate trans folks."
While the medical system works on recognizing and accommodating trans identities, Edmiston and others at the Trans Buddy program provide support for trans patients, akin to a doula program that guides women through their pregnancies, says Edmiston. It is unclear how many trans people there are nationally since the U.S. Census does not gather that data. However, according to a 2011 study by the Williams Foundation, there are an estimated 700,000 adults, or 0.3 percent of the population, who identify as transgender.
Calling to hear a voice.
Based out of the Vanderbilt University Medical Center Program for LGBTI (the "I" is for "intersex") Health, Trans Buddy staff and volunteers have set up an around-the-clock hotline for transgender people seeking help navigating the healthcare system. While the group would prefer all 10,000 medical center employees to know how to address transgender health matters, they still need to fill in the gaps.
Generally, those calling in are looking for someone to accompany them to a future appointments or they're looking for immediate support in an emergency room. Sometimes, people call just to be heard. On other occasions, hospital workers have called after they've treated a trans person following a suicide attempt. A National Transgender Discrimination Survey from 2014 found that 41 percent of people who identify as transgender have attempted suicide sometime in their life.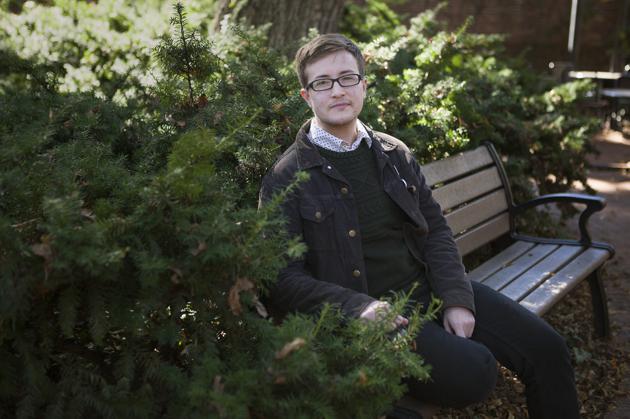 For these callers, Edmiston has at times been the first trans person they may have ever met, "which is a big deal for a 13-year-old kid from rural Tennessee who just came out and doesn't have any support," he says.
Volunteers have access to three medical systems in Nashville that allow them to accompany patients. And they can only do this because of 16 hours of required hospital and volunteer training. It's the first program of its kind in the country, founded and run by trans people in the health profession.
It's easy to dismiss a problem that arises with a name, but for trans people who have dealt with this issue for years, even decades, it becomes a deterrent from seeking medical care.
Many transgender people have not changed their legal names or insurance information because of the high costs and amount of time. Changing your name can run hundreds of dollars in some counties. In the scenario where a trans male wants to be known by a different name, Trans Buddy would be able to preempt any awkward public encounter by going up to reception and saying, "The patient here today would actually love it if you could just call their last name."
When nurses ask a trans patient about medical histories, a volunteer would be able to more adequately answer those questions and provide better details to medical personnel.
It's all about trust.
Edmiston worked with a trans woman in rural Tennessee who hadn't been to a doctor in 25 years because the last time she went a doctor outed her in front of her mom and shamed her.
"There's a lot of fear," says Edmiston, who moved to Nashville in 2010. "People are afraid to go to the doctor."
As an out and trans person at Vanderbilt, he received texts from people in the trans community with pictures of an open wound or to say, "I'm having trouble breathing right now, do you think I should go to the doctor?"
"I'm getting a PhD in neuroscience, I'm not an MD," he says. "They would do almost anything to avoid having to go."
But it was one more incident that made Edmiston know he had to start a more formal program. Late in June 2014, around midnight, he got a call. A friend of a friend had complications from surgery removing chest tissue. After a day of going from hospital to hospital to get treatment, and being denied care because they were transgender, they got ahold of Edmiston, who told him to come to a Vanderbilt hospital. Edmiston knew the residents on call, explained the situation, and made sure they knew his preferred name and pronoun. Edmiston stayed with him until 6 a.m.
"It dawned on me that I couldn't keep personally doing this," he says. "What if we train people to do exactly what we just did."
The program now has 19 trained volunteers and has assisted 45 trans patients since its founding earlier this year.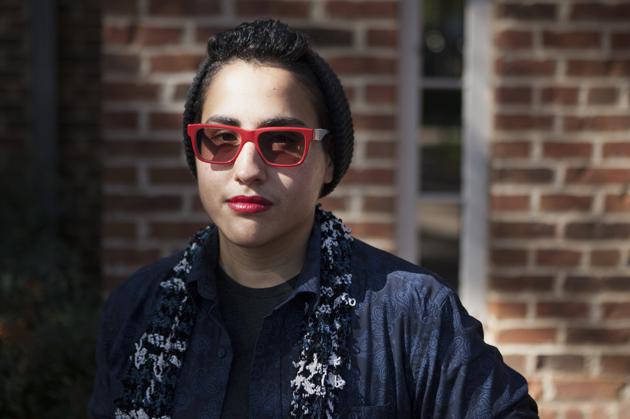 Power in a pronoun.
RJ Robles wishes there was a program like Trans Buddy when they were younger.
Robles identifies as genderqueer and uses nonbinary, gender-neutral pronouns—"they, them, theirs," not "he" or "she." It's often difficult to explain this gender identity to medical professionals, Robles says, especially when it's coming from someone who is not comfortable in medical settings.
When Robles came to Vanderbilt, they quickly went from being someone calling Trans Buddy to being the first paid student staffer at the program. In their time working in the program, the biggest issue has been when medical staff assume a patient's gender.
"There isn't one way of being trans," says Robles, a Latinx (gender-neutral person of Latino descent) from Chicago. "Some ask, 'If you're not a trans man or trans woman, and you're not a man or a woman, then what are you?' I'm genderqueer. It's always better to ask and not assume."
As someone who also identifies as genderqueer and is outside of the binary spectrum, James Huff has dealt with medical professionals about this issue for years.
"The way you have sex is different. The way you present is different. The way that your body is is different," Huff says. "Some people don't know how to handle that and they don't know how to treat you like a human being, and they want to treat you like you're an alien or something. You're still a human, you still have parts. You're supposed to fix those parts and those things. Your gender shouldn't matter."
If you present as male and live as a male, but need to see a gynecologist because of a problem with your uterus, he says this can be difficult to address. Trans Buddy, he says, helps in that navigation. It's one of the many reasons the Nashville native is hoping to volunteer with the program in the coming months.
The program may be the first like this in the country, but Edmiston says it's not a new idea.
"Trans people have always been figuring out ways to get access to resources within the community," he says. "We're just making that a little more visible. In a way, we're just following in the footsteps of what a lot of trans people have been doing for a very long time."