The Republican-controlled Congress promised that 2015 would be a very different year than 2014, laying out a legislative agenda that would rest on longer work periods, an openness to amendments to achieve areas of compromise, and getting Congress, as leadership loves to say, "back to work."
There's no question that with a Republican majority, fewer bills earned the Democratic president's signature, but the beginning of the 114th Congress found victories elsewhere, particularly on amendments in the Senate. Here, we crunched the numbers: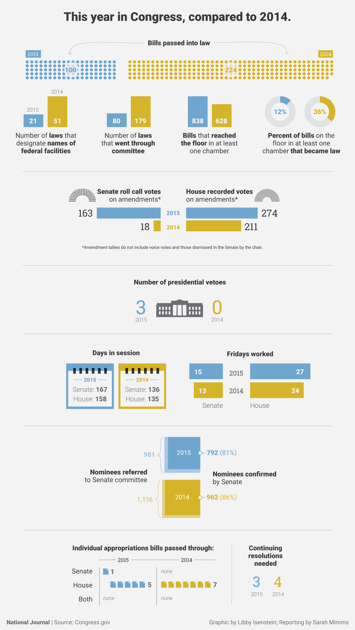 We want to hear what you think about this article. Submit a letter to the editor or write to letters@theatlantic.com.