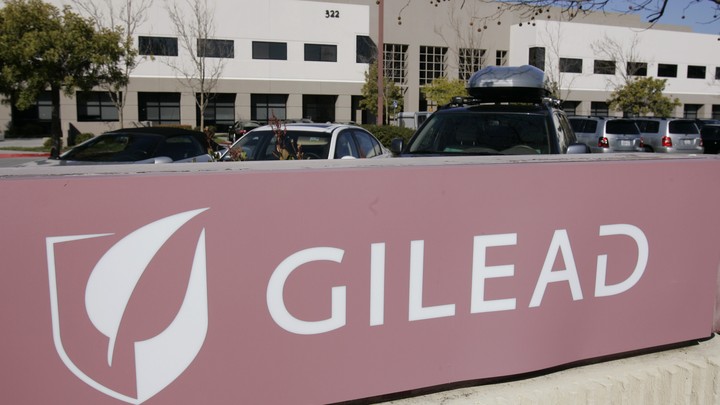 A bipartisan Senate investigation into the high cost of a hepatitis C drug came down hard Tuesday on a biopharmaceutical company for the price it set for its treatment.
Gilead Sciences allegedly based its marketing strategy on maximizing revenue when it decided to charge $84,000 for a 12-week course of the drug Sovaldi (and even more for its successor), according to the 134-page report released Tuesday. Looking forward, the report asked questions about how innovative therapies should be priced, on how transparency could be increased, and on what tools exist—or should be created—to analyze the effect that high-cost drugs have on accessibility.
Gilead Sciences disagrees with the investigation's findings: "Gilead responsibly and thoughtfully priced Sovaldi and [successor drug] Harvoni," the company wrote in an emailed statement.
Though the investigation spanned 18 months—launched by Sens. Ron Wyden and Chuck Grassley—its release comes amid a political climate that has become increasingly focused on the high cost of pharmaceuticals.
Drug pricing has come up on both the Democratic and Republican presidential campaign trails. Last month, the Health and Human Services Department held a daylong pharmaceutical forum. And recent Kaiser Family Foundation polling has found the issue isn't just swirling around political circles—that people really care. Prescription-drug affordability ranks at the top of the public's health priorities for the president and Congress, higher than repealing parts or all of Obamacare, according to Kaiser's October Health Tracking poll.
While the Senate report notes that their look at Gilead Sciences was just one investigation into one company's experience introducing a much-needed drug to the marketplace, it serves as a microcosm of the larger debate brewing over the high cost of new drugs. Sovaldi came to the marketplace at a time when drugs for hepatitis C were sorely needed. The prior solution, interferon, had a history of causing harsh side effects. Some physicians informally told their patients that unless they were severely ill, it might be best to wait until a more effective drug came into the space (a process called warehousing), according to the congressional report.
Gilead Sciences bought Sovaldi by officially acquiring Pharmasset, Inc., in 2012, before the hepatitis C drug came to the marketplace. The company reportedly spent eight months in discussions on the medicine's price point, according to the report. The congressional report severely criticized the company's decision to sell the drug for $84,000, noting that the cost limited access to the drug as private and public health care payers "adopted substantial restrictions."
"Gilead's marketing, pricing, and contracting strategies were focused on maximizing revenue—even as the company's analysis showed that a lower price would allow more people to be treated—not only for Sovaldi, but more importantly for its follow-on sofosbuvir-based product pipeline," the report states. "Significantly, when confronted with the widespread initiation of access restrictions, Gilead refused to offer substantial discounts and did not significantly modify its contracting strategy to improve patient access."
In a statement, Gilead Sciences said, "We stand behind the pricing of our therapies because of the benefit they bring to patients and the significant value they represent to payers, providers, and our entire health care system by reducing the long-term costs associated with managing chronic HCV."
The report's conclusion poses several questions, all pointing to the larger debate on the cost of pharmaceuticals and the challenge of finding solutions.
"Although our investigation focused on one drug, a specialty drug," Wyden said in a news conference, "we thought it was particularly important because if America is to cure Alzheimer's, cancer, diabetes, and HIV in the days ahead, these cures must not be unaffordable and beyond the reach of millions of Americans."
We want to hear what you think about this article. Submit a letter to the editor or write to letters@theatlantic.com.
Rachal Roubein is a staff correspondent for National Journal covering Congress