Our Country in 2015 Through the Next America Lens
We traveled the country to see how Americans are living their increasingly diverse lives.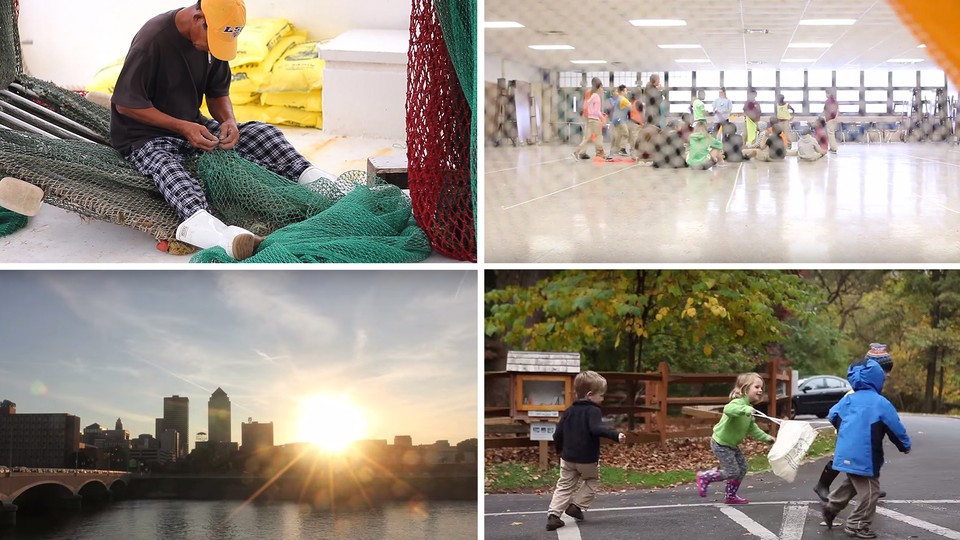 Throughout 2015, Next America was very busy traveling across the country. We hunkered down in metropolitan areas as well as smaller cities to find stories that show how Americans are re­spond­ing to our increasing ethnic di­versity. In Detroit, we met entrepreneurs who are changing the landscape of the city's economy. In Nashville, we spent time on a stretch of highway that serves as a bustling enclave for the city's growing foreign-born population. In Seattle, we learned how one young woman is bridging the gap between her different cultural backgrounds. Here are 10 of our favorites from this year. Enjoy!
A Baltimore soccer program has helped children from war-torn countries make friends and settle into the public schools.
After Hurricane Katrina and the Gulf oil spill, Vietnamese shrimpers have struggled to stay afloat.
Des Moines has made headlines as a top location for young professionals. But what does that look like?
Across the country, more parents opt for learning based on creativity and a little bit of dirt.
A Peruvian immigrant helped build the altar for the first Latin American pope.
A growing number of immigrants and African-Americans are launching small businesses against all odds in Detroit's crumbling neighborhoods.
This oil boomtown poses unique challenges for women trying to strike it rich. One oil woman made it on her own. Part one of a series.
This 68-acre homeless camp in South San Jose is considered the largest in the United States.
Breaking barriers in Seattle's mostly white school district.
Displaced New Orleanians travel back home to carry on second-line tradition.