Washington got a little more festive last night as President Obama and his family led the annual lighting of the National Christmas Tree. 
Before shifting to a more festive tone, President Obama took a moment to acknowledge Wednesday's shooting in San Bernardino. 
"Now, this is, of course, the most wonderful time of the year. But we would be remiss not to take a moment to remember our fellow Americans whose hearts are heavy tonight—who grieve for loved ones, especially in San Bernardino, California," said the president. 
The event, hosted by actress Reese Witherspoon, included musical performances by jazz musician Trombone Shorty; Crosby, Stills, and Nash; Tori Kelly; Fall Out Boy; Joyous String Ensemble; and the United States Coast Guard Band. Miss Piggy was also present to read 'Twas the Night Before Christmas with first lady Michelle Obama. 
This is the 93rd Christmas tree to sit in the president's backyard and has come a long with since it first became a staple during the Coolidge administration. Since 2008, the tree has been lit by energy-efficient LED lights, which use 50 percent less energy than the previously used lights.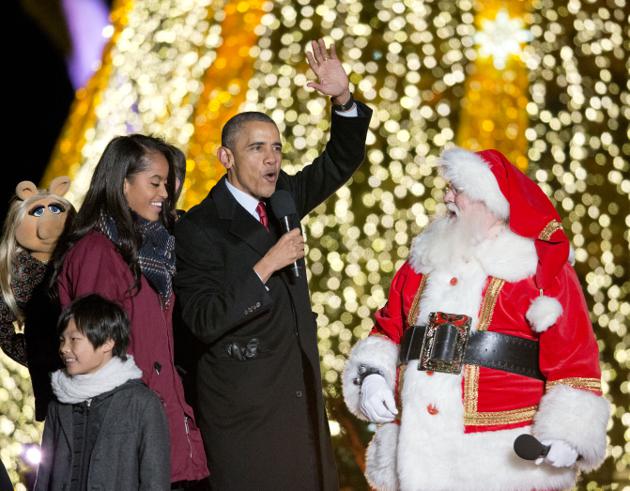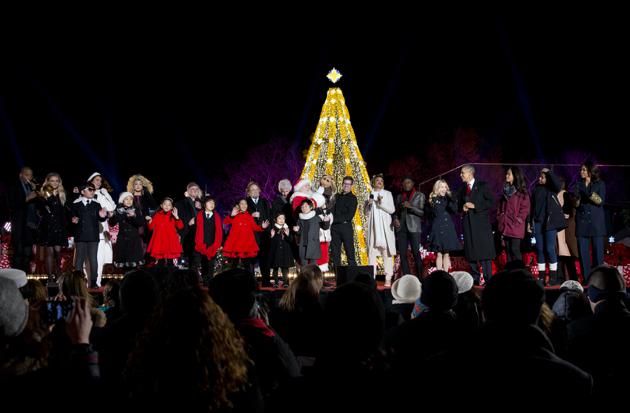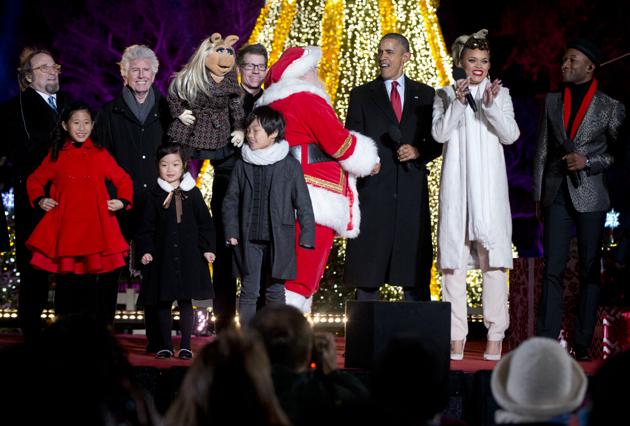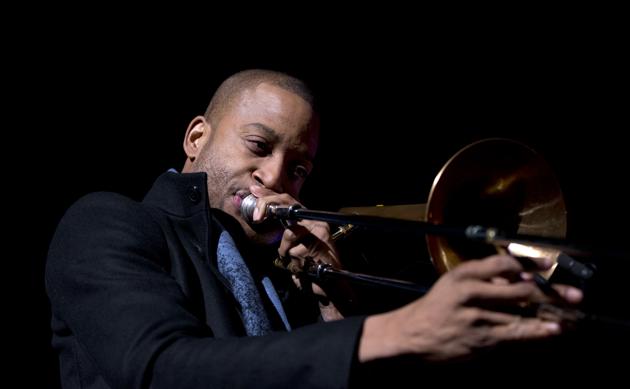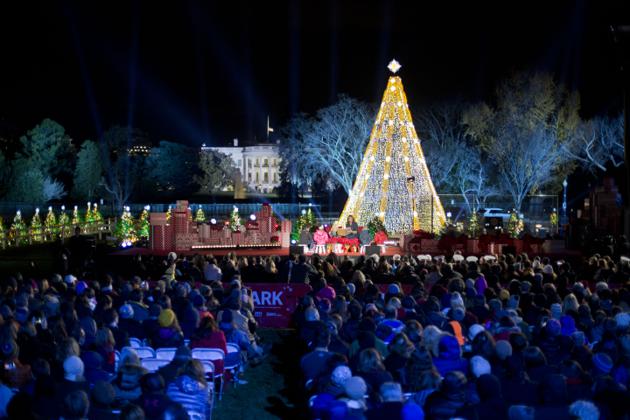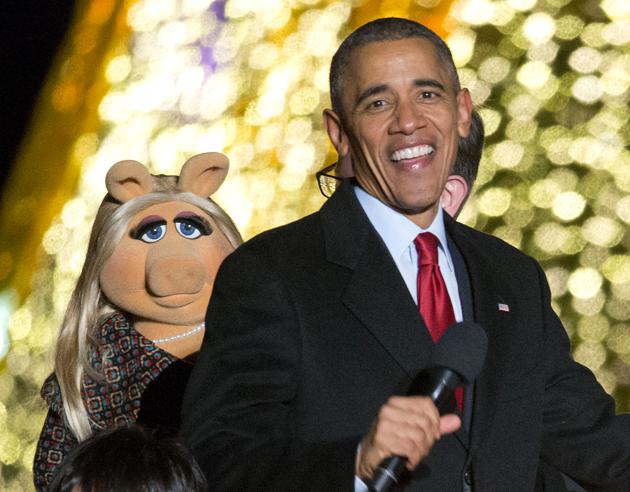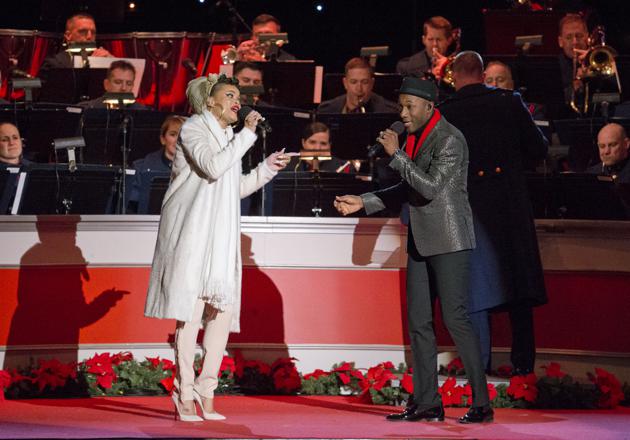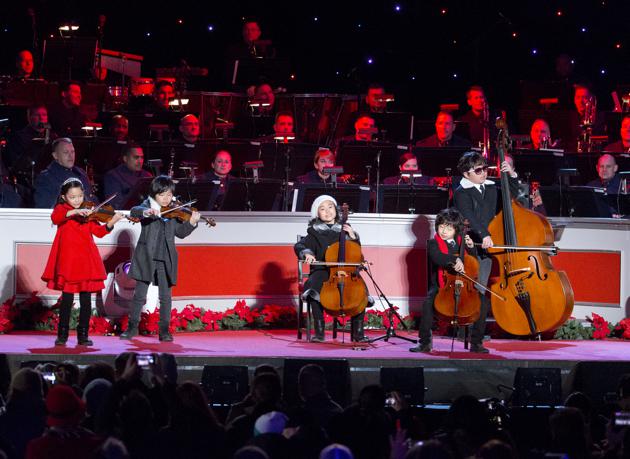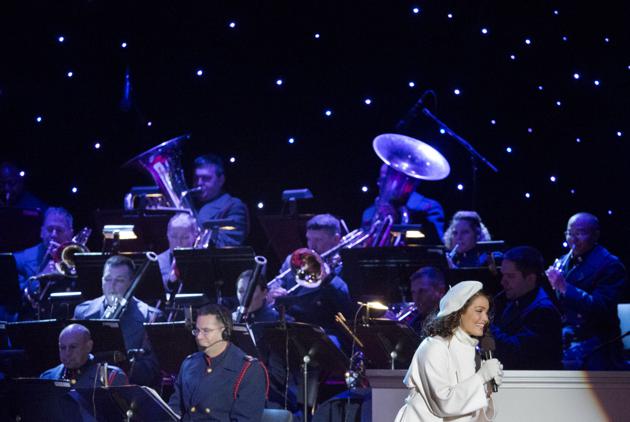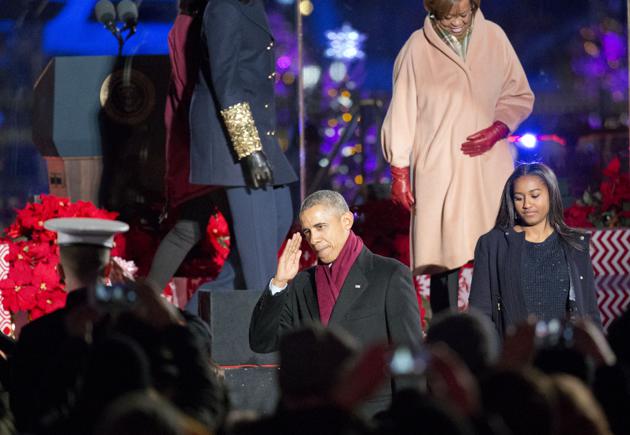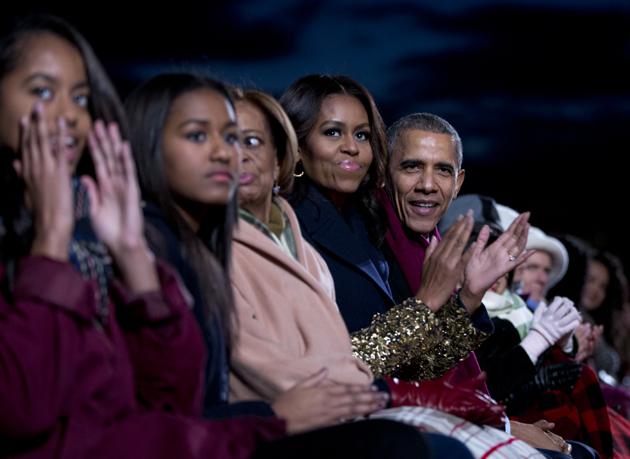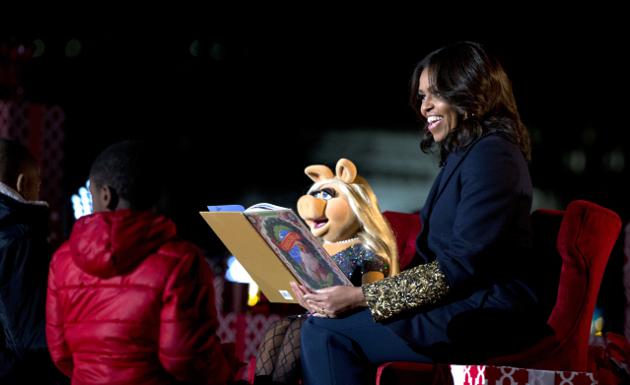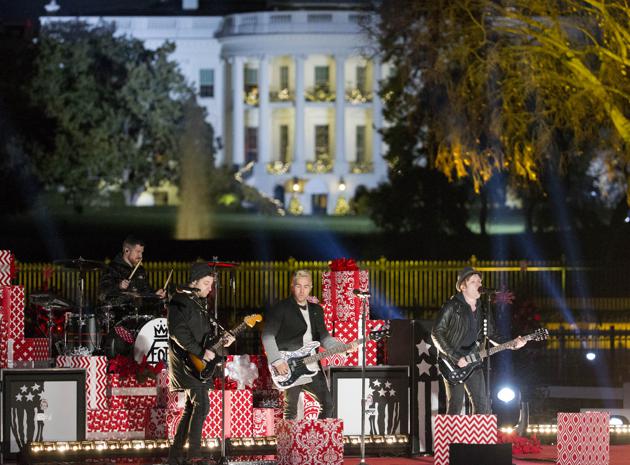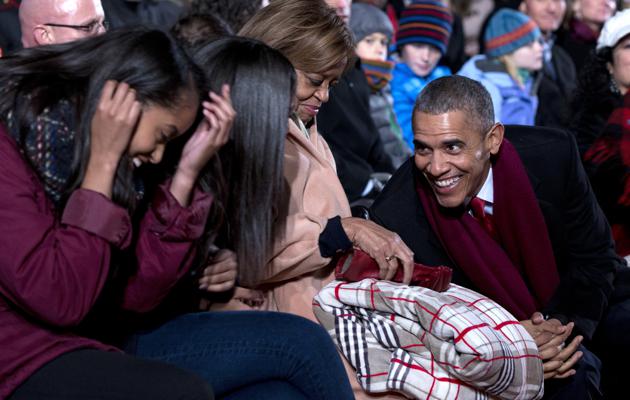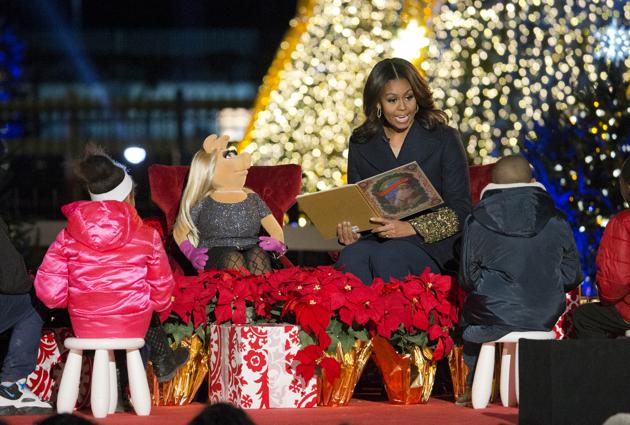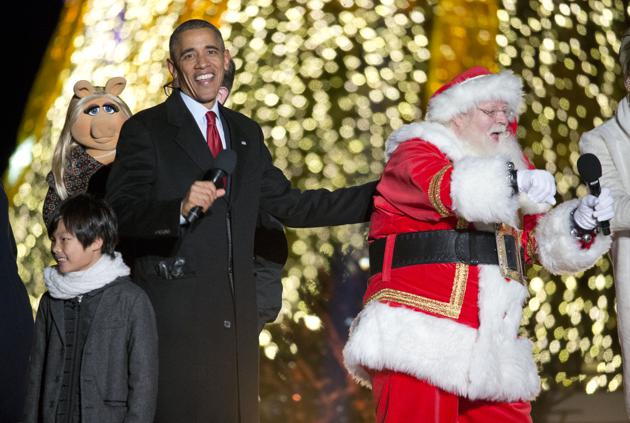 We want to hear what you think about this article. Submit a letter to the editor or write to letters@theatlantic.com.
Sarah Gibbens is a producer on National Journal's audience development team. She previously worked as a digital media fellow at The Podesta Group and as a writer for San Antonio-based newspaper The Rivard Report. Sarah graduated from the University of Texas at San Antonio where she was the editor-in-chief of the independent student newspaper, The Paisano.