Making the South's 'It' City Work for Everyone
Nashville is red hot. But leaders want affordable housing, entrepreneurship, and fair pay to be part of its economic fuel.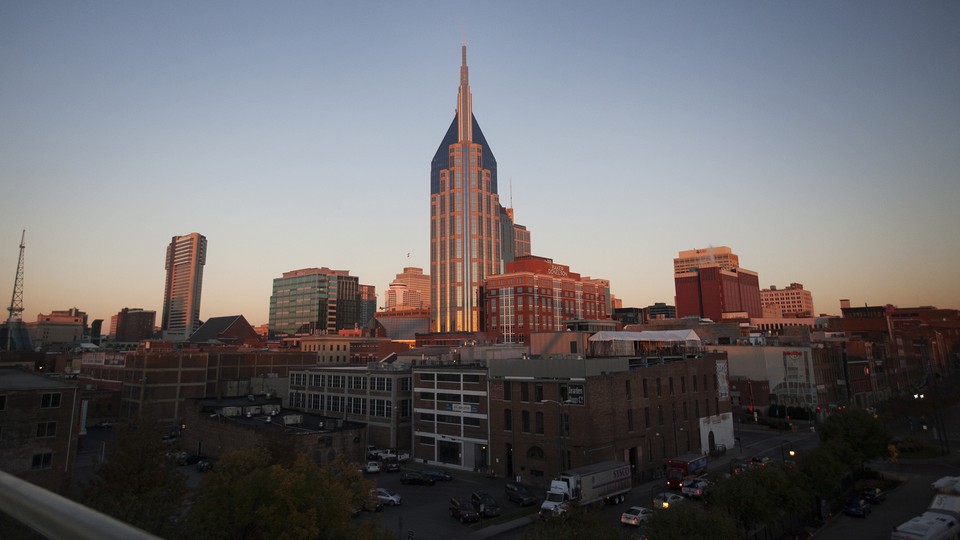 NASHVILLE—The city has a new official bird, one wry T-shirt sold here proclaims. It's the crane.
The construction cranes that tower over this development-swelled city are unavoidable and mark the paths of growth.
On the short, three-mile drive from the industrial-turned-gentrified Gulch neighborhood to the heart of cool and revitalizing East Nashville for a fried avocado taco and horchata lunch at Mas Tacos Por Favor, there are nearly a dozen cranes.
There's even a website that tracks them. The current total for Davidson County is 123, it says.
Nashville is a boomtown these days. The city approved nearly $2.5 billion in building permits last year, while the region's population grew by 10 percent in the last half-decade. High-rise condos pop up as frequently as gourmet hot-chicken joints. The New York Times has even called Nashville the next "it" city.
But there's a cautious wind flowing off the Cumberland River, bringing with it deeper fears beyond the prospect of having Atlanta-level traffic.
"There's two Nashville's that's happening," says Brenda Perez, an organizer with the advocacy group Worker's Dignity. "There's one that's painted with glam as the new L.A., with condos and sky-rises. And then there's survival Nashville. That's the Nashville where people are working and don't have access to a living wage, where people are constantly discriminated against in very specific parts of the city.
"As Nashville develops, what kind of city is it becoming and on the backs of whom?"
Music City is on the rise, but there are people fighting to make sure that growth doesn't come at the cost of fair pay, affordable housing, and entrepreneurship.
Neptali Perez wants what he earned.
A few blocks from tourist artery Lower Broadway, close enough to hear the twang of telecasters in nearby honky tonks, another sound faintly emanates from construction sites: workers speaking Spanish.
Latino immigrants, many undocumented, build the city's new condos and staff the bustling hotels. But often they're not hired directly by the places where they work. They get their jobs through subcontracting agencies, which shifts some paperwork away from hotels to the subcontractors. In several cases, the practice has led to wage theft. Worker's Dignity helps workers regain unpaid wages.
With white paint still on his elbows from the day's work, Neptali Perez ducks into their strip-mall office space off immigrant hub Nolensville Pike. He is one of a couple dozen people who gathered in South Nashville on a Thursday night. The room is cluttered with folding tables and literature. Spanish is the preferred tongue. A picture of Ché Guevara hangs next to the organization's motto: "In unity, there is strength."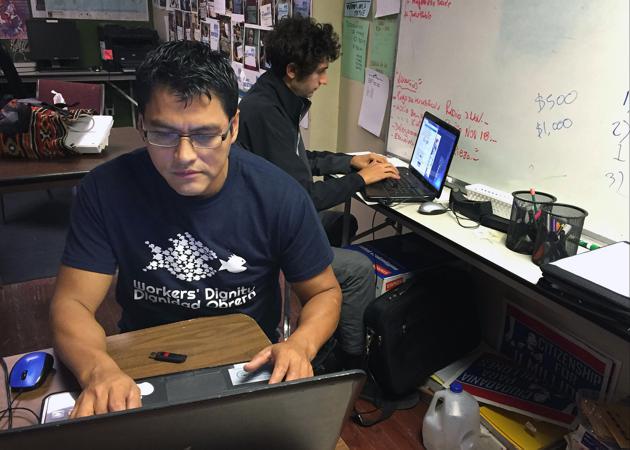 Today, Perez helps other workers recover stolen wages. But in 2014, he needed the group himself. That year, he went through a subcontracting agency to get a job at the downtown Sheraton, where he was promised $9 an hour to do laundry. But there was a catch.
"Don't worry about filling out the paperwork," he recalls a manager at the hotel saying. "We'll deal with that later. If you're ready to work, just start working now."
He worked for a month and never saw a dime. He had to get paid. Soon, he found Worker's Dignity online and went in to share his case. Neptali Perez, along with 33 other unpaid Sheraton workers, put together their demands. When the hotel refused to hear them, they started organizing protests outside the hotel. They held five protests in six months. One of those protests started at Nissan Stadium, where the Tennessee Titans play, and went across the Cumberland River to the Sheraton, marching through the city's busiest tourist areas.
"It caught attention," he says, wearing a navy-blue T-shirt that features one big fish being chased by several smaller ones that form a bigger fish shape.
When the group threatened to protest early in the morning on New Year's Day, JRK Property Holdings, which owns the Sheraton, agreed to pay the workers "as a sign of good faith" but denied liability. The 10 people who stuck with the protesting for six months were paid in full. The others accepted a small check several months earlier when the hotel tried to make a deal.
While he can't say how much he was paid because of a confidentiality agreement, Worker's Dignity has recovered more than $300,000 in five years and improved wages by more than $600,000 in seven hotels, members of the group say. They didn't fight with lawyers. They fought with public pressure.
"If a worker does their job, the boss has a responsibility to pay us," the Mexico native says in Spanish. "It really makes me angry when I see other workers get cheated by their employers. It means something when I'm accompanying somebody in winning back the wages and getting justice on the job. We need to send a message to these people that are stealing our wages."
Undocumented immigrants often take jobs following verbal agreements. "Do this and then later we can talk about signing a contract," they're told. When the job is done, the subcontractor disappears and does not answer phone calls, leaving no paper trail. And there's no state law making wage theft a crime.
The Worker's Dignity office is busy tonight. The group is launching a new low-power radio station for the large immigrant community in South Nashville with programs in English, Spanish, Arabic, and Chuj, a Mayan language native to Guatemala. "This is our chance to establish a new social resource network in Nashville," says one enthusiastic volunteer. Neptali Perez doesn't look up. Hunched over his computer, he says he's working to help his friend get $1,500 he's owed. There's more work to do.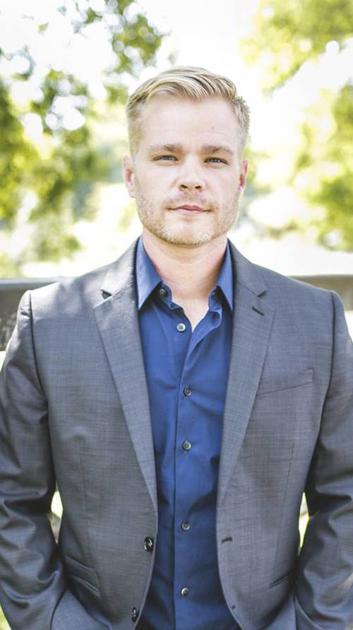 Michael Kenner had an epiphany.
He had just developed Salemtown, a neighborhood in North Nashville that was marked for years by rows of decaying single-story homes, abandoned storefronts, and poverty. Like many developers, Kenner started by buying up all the affordable rentals. Then homeowners in the area started selling their homes to cash in on the boom. They sold him their home for $150,000, and he built a three-bedroom, two-bath, 2,000-square foot, $350,000 house in the same lot. He has built 70 such units in Salemtown.
The neighborhood now attracts upper middle-income families and has new restaurants and bars. Those previous homeowners, however, were eventually priced out, only able to afford houses in the suburbs. When Kenner looked back on the project, he knew he'd made a mistake.
"I was like, 'Oh shit, this is a really big issue and none of the developers are looking at it,'" says Kenner, who owns MiKeN Development, LLC. "I was part of the problem. I want to be part of the solution. I don't want to be part of the problem. Karma sucks."
That development created a housing gap, which has happened in other neighborhoods across Nashville in recent years. After massive redevelopment in the Belmont University student-heavy 12 South neighborhood, housing prices rose by 268 percent between 2000 and 2012, according to a recent study from Vanderbilt University. In that period, the neighborhood's black population decreased by 58 percent.
In the Gulch, one of the city's often-praised examples of neighborhood revitalization, where a former industrial campus in the downtown area turned into a foodie hotspot, much of its affordable housing has expired. Developments there were built using tax-incentive financing that required a certain level of affordable housing, but for only five years. Most of those units were built eight years ago. Now, there's just one development called Laurel House Lofts that is entirely affordable.
The city has started having a serious discussion about affordable housing, as a growing number of residents express a general wariness of gentrification. The Metro Planning Department is expected to produce an inclusionary zoning recommendation to the Nashville Metro Council by January, exploring ways to ensure that 14 percent of new developments are middle-income workforce and lower-income affordable housing. That would be set aside for families that earn 60 percent of the median household income for Davidson County, which is $46,000 for a family of four.
For Kenner's part in fixing affordable housing in Nashville, he started developing "complete neighborhoods," ones that are socioeconomically diverse and offer housing that doesn't force people out of the city, he says. Right now in the Nations neighborhood in West Nashville, he's developing everything from single-family homes to mixed-use buildings in a formerly industrial part of town. In one project, he's setting aside 20 percent of a 120-unit condo development for affordable housing.
"If you go in and just greedily push a bunch of people out of their homes, then you're just like every other developer," he says. "For me, it's not numbers on a spreadsheet."
He has also added tactical urbanism to his playbook, where temporary fixes are put in place to inspire permanent change. He founded a group called Turbo Nashville, which partners with neighborhoods for revitalization projects. In one project in 2014, they called a "road diet," the group shut down half of a two-block stretch of 51st Avenue for pedestrians, bicyclists, food vendors, and live music for one day. It attracted 4,000 people to the Nations.
To keep itself from dying, a city has to make sure that everyone that makes the city run has a housing option and is not excluded, Kenner says. His mother founded one of the first neighborhood associations in Nashville decades ago, so this fight comes "naturally" to him. He just needed a moment of enlightenment to figure that out.
Marcus Whitney is known at Pinewood Social.
With a beaming smile and dreadlocks that reach down the middle of his back, it'd be hard not to remember this entrepreneur who has made this rustic-looking restaurant a regular for business meetings.
It's in the Trolley Barns, a complex of industrial buildings in the downtown area that was revitalized a few years ago and now houses the Nashville Entrepreneur Center, a small business accelerator where he sits on the advisory board.
He's about to meet with a client who makes high-end tailored casual shirts. He bought a few for himself and is wearing a light-blue one.
"How much do they run?" I ask.
"They're expensive," he says with a confident grin.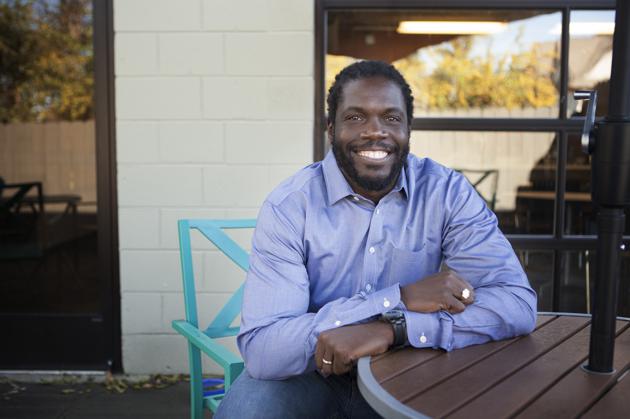 Whitney got in on the new Nashville, but the same can't be said for others he calls unlikely entrepreneurs. He is one of only a handful of black venture capitalists in the city. He is the only black person on the board of the Entrepreneur Center. And before he took over as president of Jumpstart Foundry, a health-care-focused business accelerator, the company hadn't funded a company with a black CEO.
"If the boom is going to happen—and it's going to—what percentage of the net worth generation is going to go to white males?" Whitney says. "Ninety-five percent? That's the question. While all this stuff is happening, who's going to benefit from this momentum? I'm looking at Nashville as a stock, and it's rising significantly."
Since Whitney took over, Jumpstart Foundry has invested in two companies with black CEOs, adding to the $40 million in capital that's been raised for 48 companies. Now, the accelerator invests $100,000 for each company for 7.5 percent equity, and are working with 15 to 20 companies each year. It's positioned well in a city where health care is one of the top industries, and where entrepreneurship is harnessed. It's a big part of what's made Nashville the so-called "it" city over the last five years, he says.
The week before we spoke, he gave a keynote speech to the Nashville Black Chamber of Commerce, where he outlined three ways to increase black entrepreneurship in the city: build their own entrepreneur center, create an angel network of investors, and launch a mentor network of leaders in the black business community. Overall, the community needs to be self-sufficient, he says.
Whitney calls investing in black enterprises "the black civil rights issue of this millennium." And he's doing his part by creating more black entrepreneurship in Nashville. Less than a year ago, he founded a public-benefit corporation called the Unlikely Company, which creates and sells educational products geared toward entrepreneurs. As a public-benefit corporation, 30 percent of the company's net income goes to starting entrepreneurship programs that create economic mobility in low-income communities—"unlikely" populations.
"I started to realize, even though I'm still working my way to be comfortable, my position required me to start acting now," Whitney says. "I couldn't do the Bill Gates formula of wait until I was 50 and have all this money to start doing stuff. I needed to start working now."
He wants to create 1,000 unlikely entrepreneurs, and he thinks he can do that just in Nashville.
When Whitney looks at the cranes downtown, he sees entrepreneurship, developers, and investors taking advantage of an attractive market. He just wants to include populations that are not experiencing that economic mobility yet.