In Wake of San Bernardino Shooting, Manchin-Toomey Gun-Control Bill Fails Again
The latest tragedy didn't do much to change the calculus in the Senate.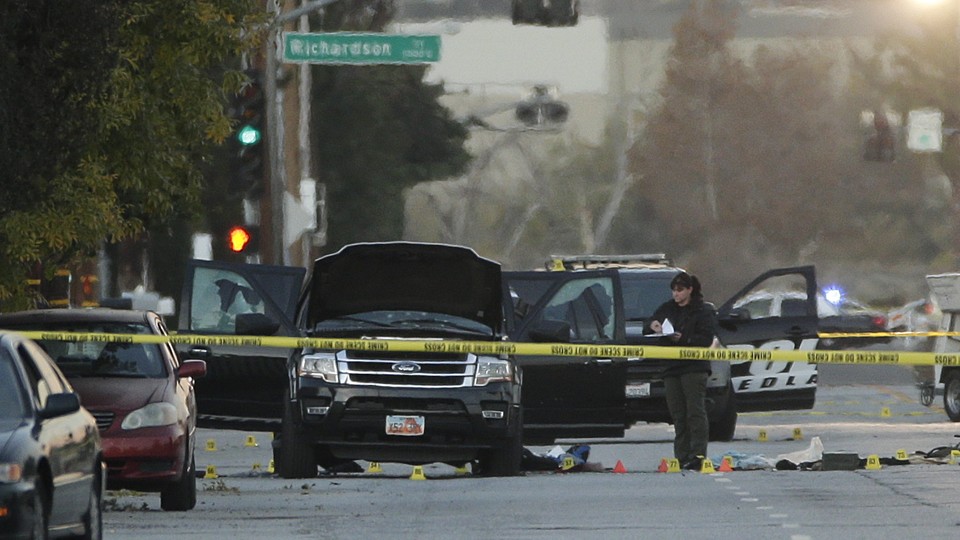 Just one day after shooters in San Bernardino, California killed 14 people and injured 17 more, the Senate again voted down a bipartisan gun-control bill.
The gun-control legislation, initially crafted by Republican Sen. Pat Toomey of Pennsylvania and Democratic Sen. Joe Manchin of West Virginia in the wake of the Newtown, Connecticut elementary school shootings in 2012, failed on a 48-50 vote. The bill would require background checks for all gun sales including at gun shows and online, though not for the transfer of guns between friends and family members.
Four Republicans—Sens. Susan Collins of Maine, Mark Kirk of Illinois, John McCain of Arizona, and Toomey himself—voted in favor of the measure. Sen. Heidi Heitkamp of North Dakota, who also opposed the bill in 2013, was the only Democrat to oppose the amendment. All of the votes on Thursday were identical to those cast in 2013. Heitkamp is the only Democrat to vote against the original bill who remains in Congress, and all four Republican supporters also backed the legislation two years ago.
Democrats tried to attach the bill as an amendment to Republicans' reconciliation bill, which would overturn key aspects of the Affordable Care Act and is expected to pass later Thursday. The move is part of a heightened effort by Democrats in Congress to raise the issue of gun control in the wake of recent tragedies, made slightly ironic by the fact that President Obama intends to veto the final bill and that no Democrat is expected to support it.
But Thursday's vote allowed Democrats another opportunity to put Republicans on the record against the legislation that has become a rallying cry for gun-control supporters both in Congress and in the country at large. The initial Manchin-Toomey bill in 2013, which fell just six votes short of passage, was a major blow to gun-control supporters.
Manchin and Toomey have been working together since June to revive their legislation, following a shooting at a church in Charleston, South Carolina that killed nine people. The political odd couple have said that they are open to reforming the legislation—which was brought up in its original 2013 form on Thursday—in order to attract sufficient votes for passage.
Manchin, who noted that he is himself a "law-abiding gun owner," touted the legislation before Thursday's vote, calling it a bipartisan bill that "makes all the sense in the world" and "does not infringe on the rights of a personal [gun] transaction."
"This is the most common-sense [bill] supported by an overwhelming majority of Americans and a majority of law-abiding gun owners in America. … Please support this," Manchin said. "It's basically something that's long, long overdue."
Sen. Chuck Grassley, one of the Republicans to oppose the measure, argued that the bill "won't prevent the next shooting or reduce crime or fix our mental-health system." Grassley added before the vote: "We need to also be worried about protecting [the] Second Amendment."