How Transgender "Tangerine" Actress Mya Taylor Stopped Being Afraid
After years of hiding, she stars in a critically-acclaimed film and enjoys Oscar buzz.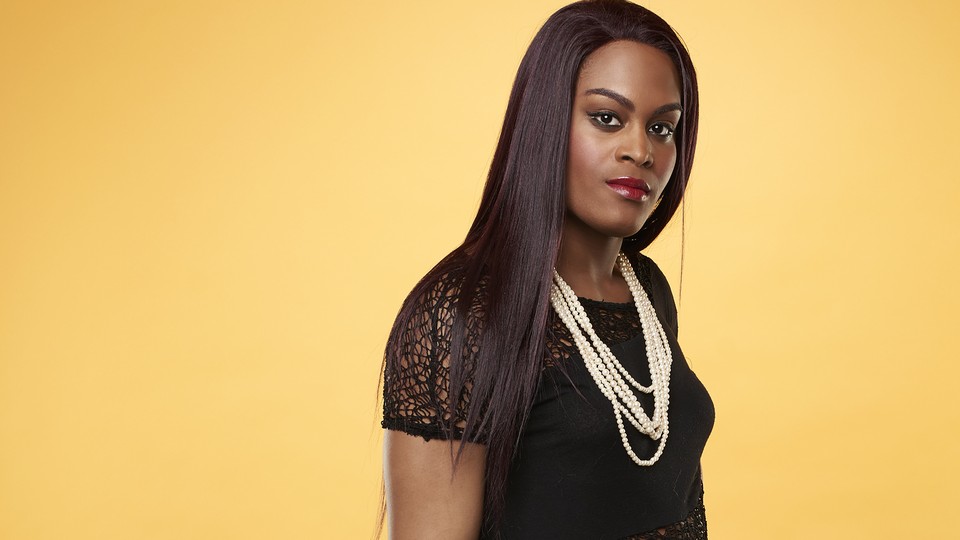 In the independent film Tangerine, Mya Taylor's character Alexandra says, "The world can be a cruel place."
Taylor knows that well. A transgender woman, she said that before filming Tangerine she applied for 186 jobs and went on 26 interviews, everywhere from car dealerships to cleaning crews. Her identification documents at the time did not reflect her gender transition, and she said some employers were not willing to hire her.
The day Next America interviewed her, Taylor was on her way to the White House for a Champions of Change event honoring LGBT artists—a long way from her past "walking the block." The event included appearances by celebrities Jeffrey Tambor, who plays a transgender character in the Emmy Award-winning Amazon series Transparent, and transgender actress Rebecca Root, who is featured in the movie Danish Girl, which was screened at the White House.
"Let's just say God intervened at the perfect time," said Taylor, 24.
Taylor was at a Los Angeles LGBT center when she met Sean Baker, the director of Tangerine, who cast her in the film. The movie, which was filmed over 22 days on an iPhone 5s, is the tale of two transgender sex workers and their escapades through West Hollywood on Christmas Eve. It premiered at the Sundance Film Festival earlier this year and has garnered rave reviews.
Taylor has also received recognition for her performance as Alexandra. She was nominated for a Gotham award  for breakthrough actor and was included in The New York Times' "Breakthrough Performers" roundup. The Philadelphia Inquirer called Taylor "a standout whose successful portrayal of level-minded Alexandra has a lot of benevolence. Her performance alone is worth the admission." The Hollywood Reporter commented on Taylor's "moments of piercing solitude," and Vanity Fair described Taylor and her costar Kitana Kiki Rodriguez as "terrific finds, vibrant and witty."
The producers of Tangerine are now campaigning for Taylor to be nominated in the Best Supporting Actress category for the Academy Awards.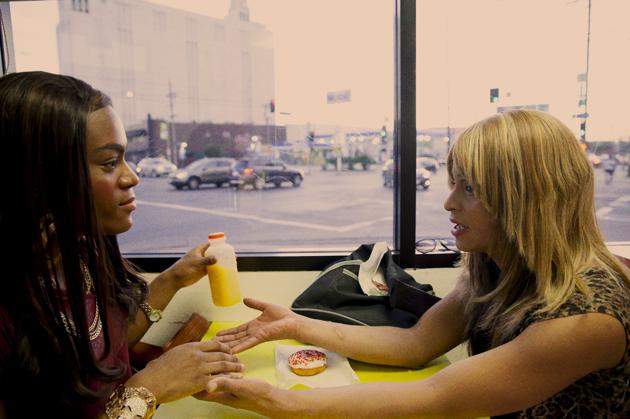 The film, said Taylor, shows "what trans women have to go through." Like her character, Taylor became a prostitute to make ends meet. "I remember three years ago, I wasn't doing that good. I was doing street work," she said.
But with the success of Tangerine, opportunities have been flowing. Taylor has been approached for two film roles, there's an album in the works, and possibly a television show, she says.
And society seems more open to transgender people, judging by the positive media coverage of transgender women like Laverne Cox, Janet Mock, and Caitlyn Jenner. But Taylor noted that even though the acceptance of transgender people is "more than what it used to be, people still say evil things."
"You know all these ordinances we have, all these petitions, and talking to Congress about transgender issues? We wouldn't have to do any of that if everybody just respected everybody," said Taylor.
The Houston native, who was raised by her grandparents, described her childhood as "very hard." She didn't come out as transgender until 18, and she started her transition about three months before filming Tangerine. Taylor said fear kept her from coming out sooner.
"I didn't really know exactly what I wanted to do because I was scared of what other people would think," said Taylor. "Am I going to be passable? How hard is this life going to be? What are people going to say about me?"
Her fears came true as she experienced the disapproving looks of others and the difficulty of getting a job.
"Early on in my transition, I used to wear shades all the time because they hid most of my face. I was always scared that other people would catch on," said Taylor. "People would say mean things like, 'That's a man.' And you notice people looking at you and whispering about you. Stuff like that hurts."
According to the 2011 National Transgender Discrimination Survey, 63 percent of participants said they experienced serious acts of discrimination. The survey, conducted by the National Center for Transgender Equality and the National LGBTQ Task Force, also found transgender people were nearly four times more likely to have a household income of less than $10,000 per year, compared to the general population. Forty-one percent of respondents reported attempting suicide. The rate increased for those who lost a job due to bias (55 percent), were harassed/bullied in school (51 percent), or were the victim of physical assault (61 percent) or sexual assault (64 percent).
"You know what, my dream is that everybody respect each other," said Taylor. "It's so plain and simple." Her goal is to be an advocate for transgender people.