HOUSTON, TX--Ammi Arevalo, 28, knows exactly how the newly arrived immigrants in the "Ellis Island of Houston" feel.
When she arrived in the Gulfton neighborhood from El Salvador with her parents and brother at age 14, Arevalo wasn't sure where she fit in. Everything was new and different. But then she and her family found what would evolve into a community gathering place for immigrants and others in this densely populated pocket southwest of downtown.
The Baker-Ripley Neighborhood Center's main entryway exudes a cozy living room vibe and the playground out front beckons to children. Inside the sprawling campus that has become something of a hub for Gulfton families, a charter school offers newly arrived youngsters their first taste of the American school system. A credit union helps immigrants with little experience navigate the financial system, open checking accounts and navigate online banking. The center runs a host of classes--citizenship, English, computer literacy and healthy cooking among them--for adults.
Baker-Ripley is run by Neighborhood Centers, a behemoth of a nonprofit that serves nearly 600,000 Texans annually at 70 sites across 60 counties. Twenty-five miles east, at its Cleveland-Ripley community center in the working-class, heavily Latino city of Pasadena, people take homebuyer training, parenting and GED classes. Recently, community members created a bullying support group.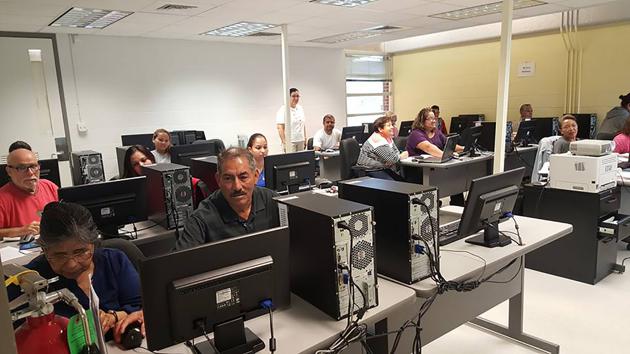 The center's offerings, and even look and feel, are different from Baker-Ripley. That's because Neighborhood Centers operates under the premise that different communities have different needs, and the only way to address them is by asking, involving and empowering the people they serve. "Neighborhood Centers goes where we are invited to go, and we do what we are asked to do," reads the group's website. The idea is to figure out what works and how to build on it, not to look for problems, a somewhat unique mission in the nonprofit world.