Hotline's 2016 Senate Rankings
The Senate seats most likely to flip.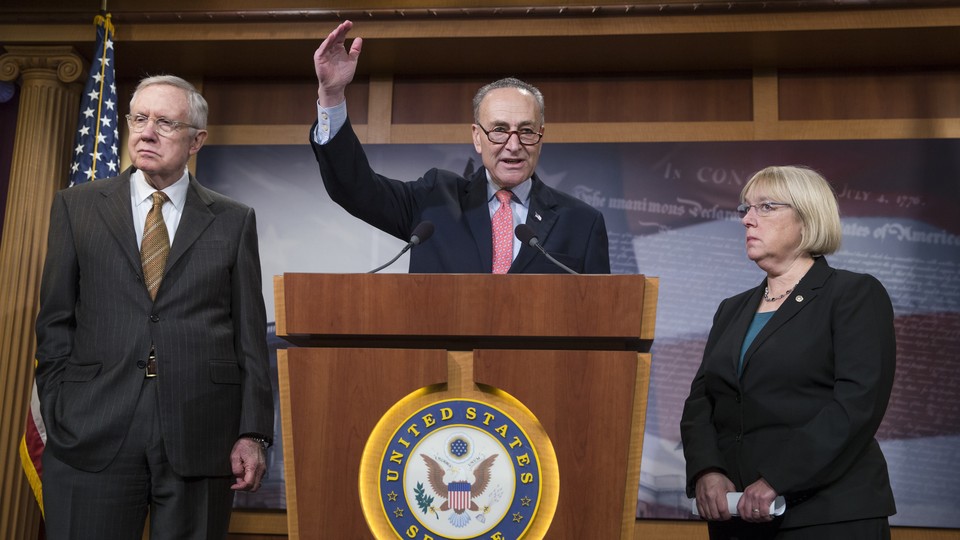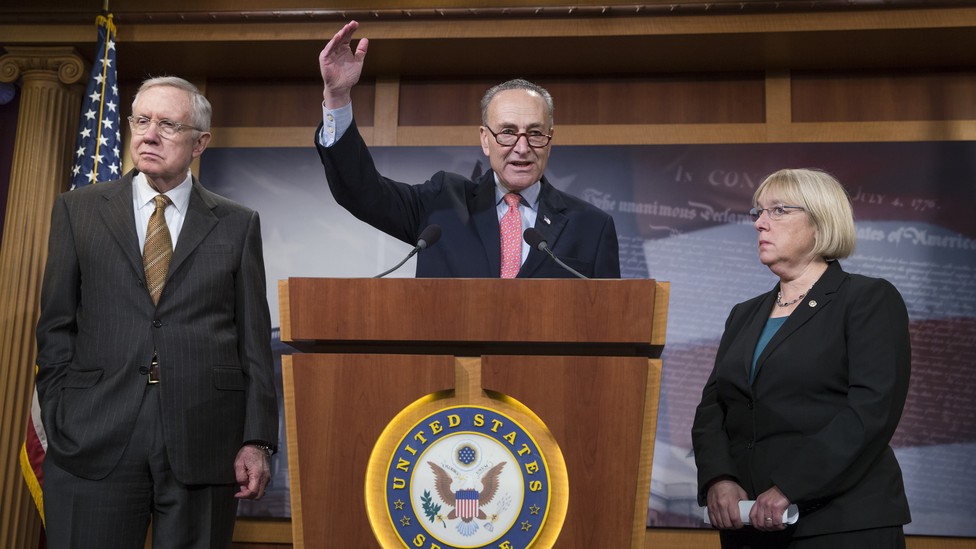 The question is not whether Democrats will pick up Senate seats next year, it is almost certainly how many. With the election year upon us, a two-seat gain appears highly likely, while any more than that still falls closer to possible on the competitive spectrum of 2016 races.
It's that gray area where the Senate majority will be decided: The races for the seats of 2010 classmates Kelly Ayotte, Pat Toomey, and Rob Portman, along with the seat left vacant by Marco Rubio. All three Republican incumbents have tangible political strengths, but they're either facing a challenger with a statewide victory on the resume or are running in a state that votes reliably Democratic in presidential years—or both.
If Democrats win in Illinois and Wisconsin, as expected, the party would need to add just two of those four seats if it also retains the White House, giving the vice president the tie-breaking vote. The party would need a total net gain of five seats if Republicans win the presidency.
This is our list of the 12 most competitive Senate races, ranked in order of most likely to flip party control. It's a mirror image of the previous cycle, with Republicans now represented heavily at the top.
Democrats can thank a disastrous 2010 cycle for that. And while the national mood ahead of the election cannot be known, down-ballot Democrats will have presidential-level turnout on their side, making it all the harder for Republicans running in blue states to cross over enough voters backing the Democratic presidential nominee.
1. Illinois—Mark Kirk (R)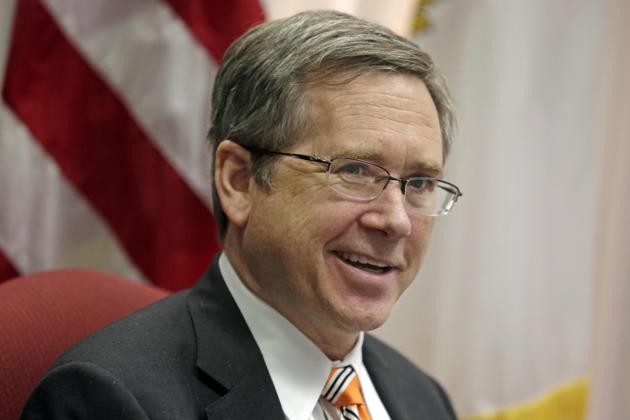 Of late, Kirk has acted like an endangered blue-state Republican should: He's voted against defunding Planned Parenthood and in favor of tighter gun-sale restrictions. When Donald Trump proposed a ban on Muslim immigrants, he spoke out against the proposal. Time and time again, he's found ways to distance himself from the national GOP. But he remains a heavy underdog. A handful of smart votes haven't erased the memory of a summer of gaffes or his anemic fundraising. And he's still likely to face a potentially formidable opponent, Democratic Rep. Tammy Duckworth, in the general election. In our minds, there's little question that the first-term senator's seat is the most likely to change hands next year.
2. Wisconsin—Ron Johnson (R)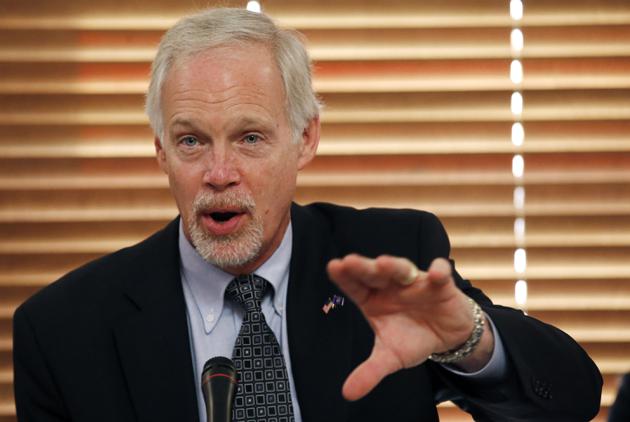 Like most other races around the country, this one has focused recently on national security, a subject which both Johnson and his Democratic challenger, former Sen. Russ Feingold, have focused on in their time on the Hill. Johnson's more hawkish positions may provide a dividing line in 10 months that moves votes one way or the other, but from here it's hard to see how the first-term Republican survives no matter the national climate. He defeated Feingold in one of the best years ever for the GOP, but now must face an electorate with presidential-level turnout in a state Barack Obama won with 53 percent and 56 percent in the last two presidential elections. If that Democratic dominance continues, that's potentially more than 200,000 Hillary Clinton voters Johnson would need to back him over a former three-term senator.
3. New Hampshire—Kelly Ayotte (R)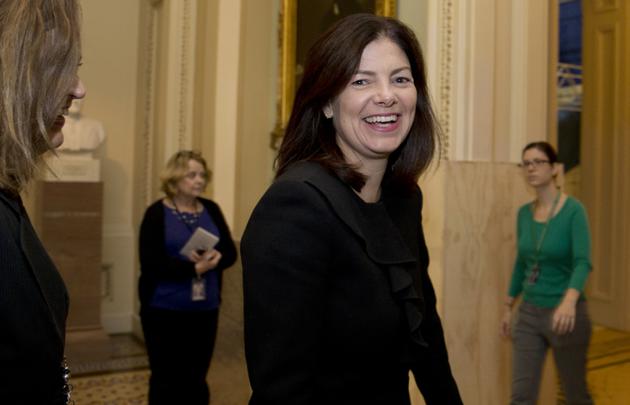 Ayotte is in for an uphill battle against the toughest challenger Democrats could field, popular Gov. Maggie Hassan. Like Kirk, Ayotte has taken steps to fortify herself against her national party. She was the first Republican senator to come out in favor of Obama's Clean Power Plan, and publicly rebuked Sen. Ted Cruz for threatening to shut down the government over Planned Parenthood funding. While she may have kept some moderates in the fold, neither of those moves helped Ayotte with her base. While it's unlikely she'll have a serious primary challenger, the Cruz letter angered some local party activists, and Americans for Prosperity said it was reconsidering its role in her race after the environmental switch. That's bad news for a candidate who has benefitted greatly from outside groups chipping away at Hassan this past year.
4. Florida—Open (R)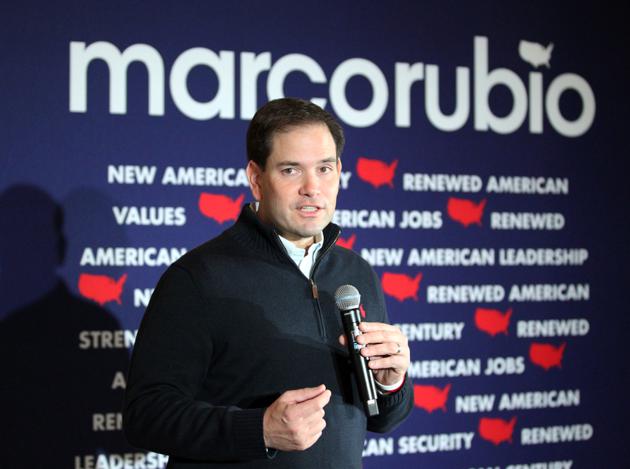 The race to succeed Marco Rubio will be determined by the party primaries, which won't be held in Florida until Aug. 30, among the latest in the country. The good news for Democrats is liberal firebrand Rep. Alan Grayson, the weaker of the two Democratic candidates, is facing ethical scrutiny and internal campaign woes, with his top campaign advisers departing after only several months on the job. If Rep. Patrick Murphy emerges unscathed from the primary, he would start with a slight advantage against a trio of Republicans—Rep. Ron DeSantis, Lt. Gov. Carlos Lopez-Cantera, and Rep. David Jolly—who have yet to make their mark in the state. But even a diminished Grayson campaign determined to run a scorched-earth primary campaign could do considerable damage to Murphy, and to Democratic hopes of picking up the open seat.
5. Pennsylvania—Pat Toomey (R)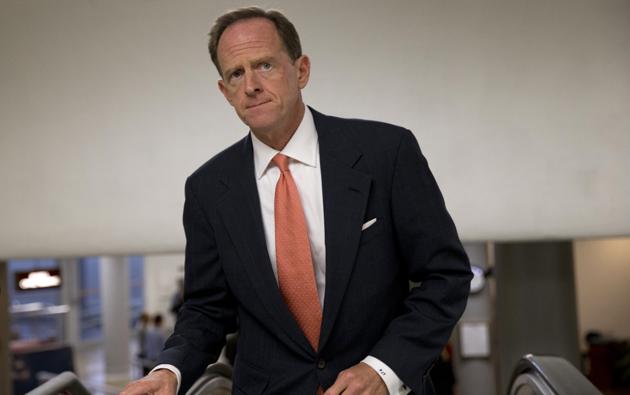 We know less about the Pennsylvania Senate race than most of the others that top this list because it's uncertain who will become the Democratic nominee. Katie McGinty, who once served as Pennsylvania Gov. Tom Wolf's chief of staff, is the establishment favorite, but former Rep. Joe Sestak remains popular with the rank-and-file. And small-town mayor John Fetterman is a wild card who—if he is able to raise money—could become a problem for both. One thing is certain: Toomey is a formidable fundraiser who has shed his reputation as a conservative hard-liner. If anyone except McGinty faces him in the general, Democrats will wonder if they can really win.
6. Ohio—Rob Portman (R)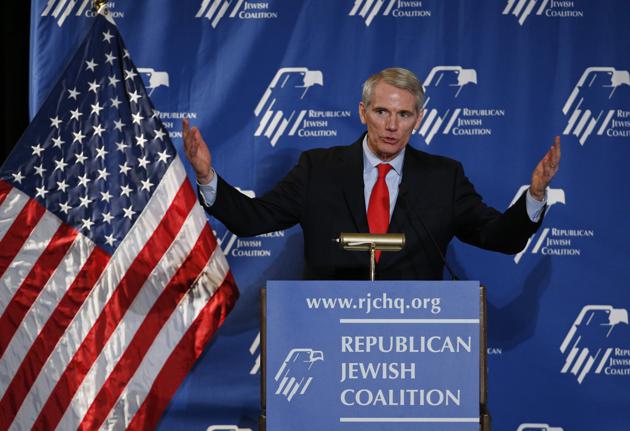 Ted Strickland's biggest political asset has always been his ability to win over blue-collar voters, many of whom made up the rural constituency he represented during his time in Congress.  But Strickland is now repositioning on issues like gun control to win over the Democratic base, at a time when working-class voters are drifting toward Republicans. Rob Portman has a similar problem: He's a Chamber of Commerce Republican when many voters in his party are more in tune with the populist rhetoric of Donald Trump. Whichever candidate can do a better job of preventing defections from their party's traditional constituency will have the edge. Right now, it looks like Portman holds a small edge.
7. Nevada—Open (D)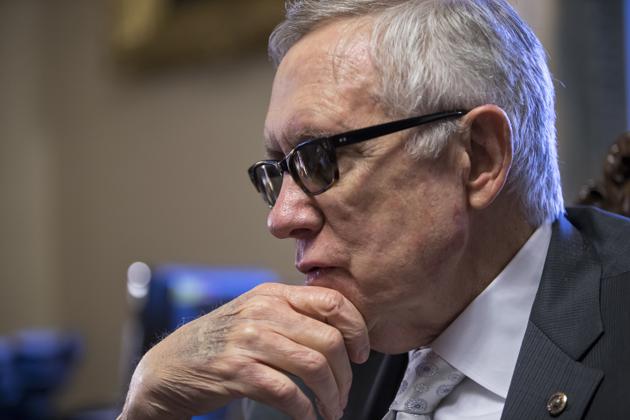 What a difference a year makes. After the Democrats lost nine seats in 2014, the most vulnerable Democratic-held seat up in 2016 ranks seventh on our list. Senate Minority Leader Harry Reid is of course leaving nothing to chance, recruiting former state Attorney General Catherine Cortez Masto, who will most likely face Rep. Joe Heck in the general—though Reid's 2010 GOP challenger, Sharron Angle, is flirting with a bid. The last time Nevada hosted a Senate race was 2012, a presidential cycle when then-appointed GOP Sen. Dean Heller defeated his former House colleague Shelley Berkley by 1 point, with 10 percent of the vote going to a third-party candidate or "None of the Above"—all as Obama carried the state by 6 points. Heck will likely look to that race for strategic guidance, but Cortez Masto should have far more statewide appeal than Berkley.
8. Colorado—Michael Bennet (D)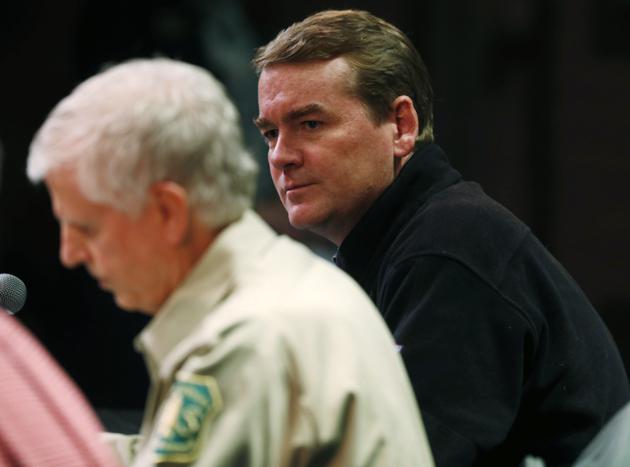 National Republicans may have found their man in state Rep. Jon Keyser. Whether Keyser gets in or takes a pass like other past prospects remains a question, as does whether he can navigate the primary. In a field of more than a half-dozen interested candidates, most of the attention has been on state Sen. Tim Neville, a conservative firebrand who's framing his campaign around antiabortion positions well outside the party mainstream. Republicans have a long list of vulnerabilities on which they intend to target Bennet, particularly his support for Obama's Iran deal, but without a challenger with whom to compare him, that messaging hasn't really started. If Keyser winds up the nominee, the former combat veteran and Air Force reservist could help the party package those arguments.
9. Missouri—Roy Blunt (R)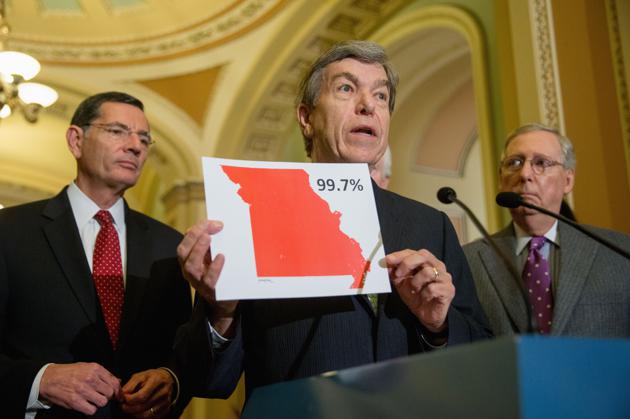 Among Democrats this year, the Missouri Senate race has evolved from an afterthought to the trendy upset pick of 2016. The change is thanks to Secretary of State Jason Kander, a 34-year-old Army veteran whose fresh face and hawkish foreign policy have put the incumbent Blunt on the defensive. Of course, Kander remains a long shot in a state that hasn't backed a Democratic presidential candidate since Bill Clinton in 1996, even if Blunt's lobbyist ties and long tenure in Washington make him an inviting target. Democrats are hopeful that a strong challenge in a red state will force Republicans to spend real money in a place that should have been a GOP stronghold.
10. North Carolina—Richard Burr (R)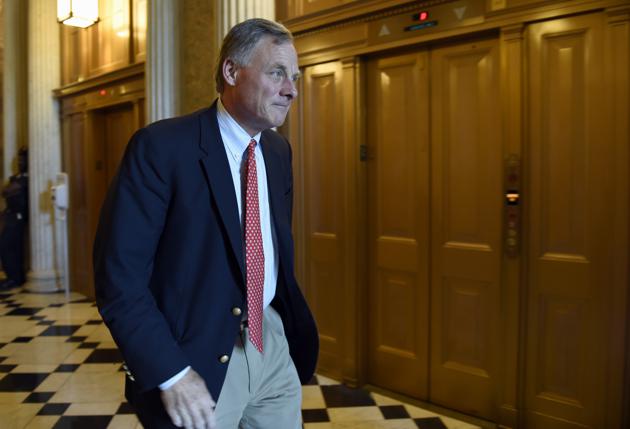 A year after Thom Tillis unseated Democrat Kay Hagan, Richard Burr's reelection prospects have never looked better. Despite the state's narrow margins in the last two presidential elections, Democrats struck out on attracting top-tier talent to challenge the second-term senator. With the Dec. 21 candidate filing deadline passed, the favorite in the primary is former state Rep. Deborah Ross. One variable that could have a significant impact on the race is how much Hillary Clinton invests in the state. A fully financed ground game would undoubtedly pay dividends down-ballot, but the likely presidential nominee is far from certain to do so.
11. Arizona—John McCain (R)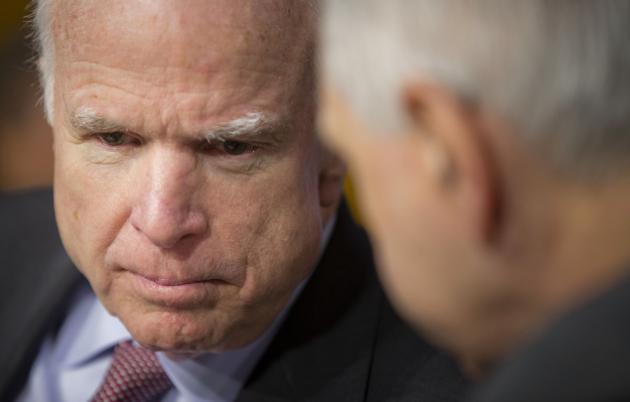 Things are looking up for John McCain, with state Sen. Kelli Ward his greatest primary threat. While rumors still swirl that Rep. David Schweikert could give the race a second look, Ward made it clear she's not going anywhere. She recently resigned her state Senate seat for the race, and reported raising a half-million dollars. Fortunately for McCain, most of the moneyed conservative groups who would help fund a race like this ruled out backing Ward over her complicated history with chemtrails. Rep. Ann Kirkpatrick is the toughest general-election challenger McCain has ever faced, but Arizona remains an incredible challenge for Democrats. Kirkpatrick's best hope has always been to face a weakened McCain after a bloody primary.
12. Indiana—Open (R)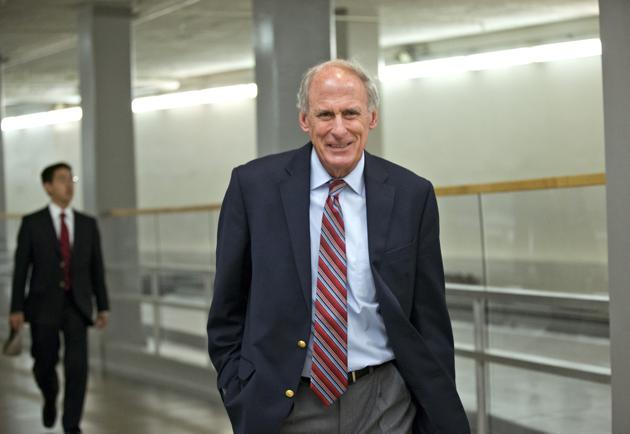 This open-seat contest to replace retiring Sen. Dan Coats may end up a rematch of a 2010 House race, when Republican Todd Young ousted then-Rep. Baron Hill. Indiana is trending increasingly Republican, and Hill will face attacks from his post-congressional career as a lobbyist. But if Club for Growth-backed Rep. Marlin Stutzman wins the GOP primary, Democrats hope they'll have a repeat of the state's 2012 Senate race—when a conservative candidate (Richard Mourdock) blundered his way to losing a general election the party would have easily won with an incumbent in the race.