FTC Threatens to Sue News Outlets That Trick Readers With "Sponsored Content"
Regulators issue guidelines for the way websites should identify advertising.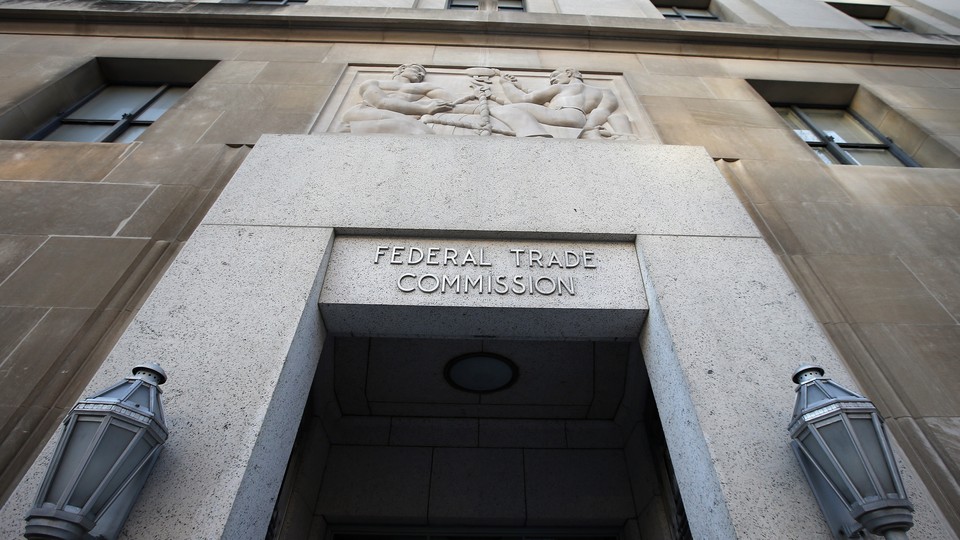 Media organizations and advertisers that blur the line between news content and advertising could be breaking the law, the Federal Trade Commission warned Tuesday.
The FTC issued an "enforcement advisory" outlining steps companies should take to ensure readers understand which articles are actually paid advertisements. "People browsing the Web, using social media, or watching videos have a right to know if they're seeing editorial content or an ad," Jessica Rich, the director of the FTC's Bureau of Consumer Protection, said in a statement.
In recent years, many news sites (including National Journal) have been experimenting with "sponsored content," also known as "native advertising"—articles or videos that are paid for by advertisers and designed to blend into the surrounding news content. Many advertisers believe their messages are more likely to grab consumers' attention when they're formatted like content, and the sponsored messages can bypass ad blockers, which are becoming increasingly popular.
The FTC, which polices "unfair or deceptive" business practices, isn't opposed to those kinds of ads, but the commission warned websites not to mislead readers. "Advertisements or promotional messages are deceptive if they convey to consumers expressly or by implication that they're independent, impartial, or from a source other than the sponsoring advertiser—in other words, that they're something other than ads," the commission wrote in a guide to businesses that accompanied the new enforcement advisory.
The commission said it considers the "net impression" that an advertisement has on consumers in determining whether it violates the law. An article with a picture of a sports car and the headline "Come and Drive [X] Today," is obviously an ad and doesn't require any special disclosure, the FTC said. But if a reasonable consumer would confuse the ad for news content, then it needs a clear disclosure like "Paid Advertisement," the commission explained.
Although the FTC has usually gone after the advertisers, not the news websites, for deceptive practices, the commission warned that "everyone who participates directly or indirectly in creating or presenting native ads should make sure that ads don't mislead consumers about their commercial nature."
The FTC held a workshop with journalists, advertisers, and consumer advocates in December 2013 to learn more about native advertising and to consider how to regulate the issue.
Brad Weltman, vice president of public policy at the Interactive Advertising Bureau, an advertising industry association, said his group supports the FTC's two-year "deep dive" on native advertising. "Much like the guidance concludes, IAB has been telling our members for years that 'disclosure is not optional' for native advertising – it is a requirement," he said in an emailed statement. "At the same time, we want to evaluate more carefully the FTC's specific recommendations, to assure they are technically feasible, creatively relevant, and do not stifle innovation."
—This article has been updated.