Freedom Caucus Scores Seat on GOP's Steering Committee
Republicans elected at-large members to the powerful Steering Committee Thursday as part of reforms designed to bring conservatives to the table, and Tim Huelskamp scored one for himself.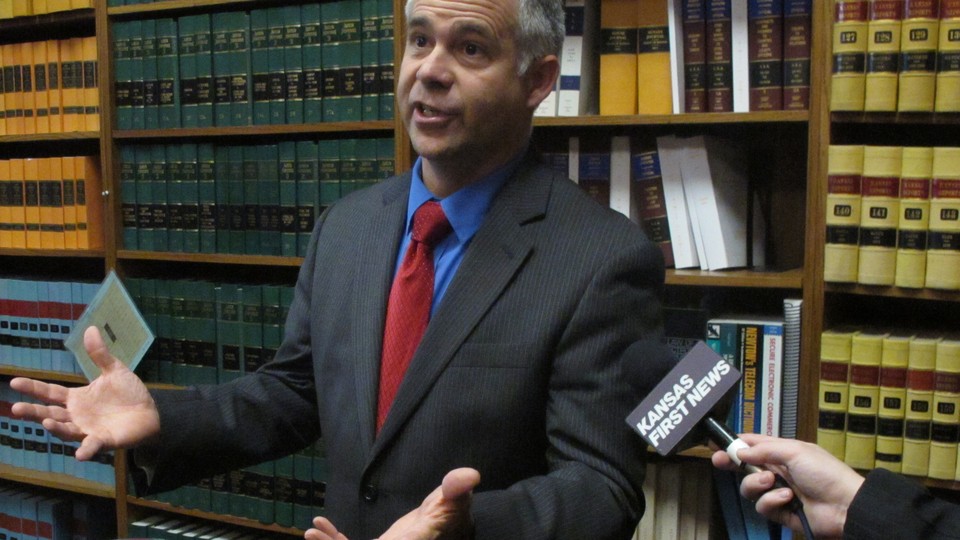 House Republicans elected six at-large members to the powerful Steering Committee Thursday, part of reforms that conservative members are praising for giving them a voice in the GOP's power structure.
The winners were Reps. Susan Brooks, Tim Huelskamp, Fred Upton, Tom Cole, Mike Rogers, and Jason Smith.
Huelskamp, a member of the House Freedom Caucus and persistent thorn in the side of GOP leadership, hailed the election to a committee that has traditionally been tightly controlled by the speaker of the House. "It's a big victory for conservatives, the fact that we have at-large positions at all," he said. "I congratulate Speaker Ryan following through on his promises."
The at-large election was a part of Ryan's early efforts to woo conservatives, who long felt that former Speaker John Boehner sought to isolate them and limit their power. The Steering Committee decides committee assignments and chairmanships, and the at-large spots had previously been held by top committee chairs.
Upton, who heads the Energy and Commerce Committee, had to campaign to retain the spot he'd previously held via his chairmanship. He was nonchalant about the victory. "I felt like I was in good shape from the start and I was, so no big deal," he said. "We all had to get our folks, and that's what I did."
But for conservatives, the vote was a sign of something larger. "Going back from the previous era of retribution and misuse of the committee-assignment process, now we have open transparency and we have a conservative on the Steering Committee," Huelskamp said. "That's a big sign of positive changes here. It shows the Republican Conference is listening to the conservative heart of the party when you put someone like me on the Steering Committee."
Huelskamp wouldn't divulge if or how the Freedom Caucus strategized its votes (the group, which has about 40 members, fielded four candidates in the 11-person Steering race). But he said the group wanted to ensure it won at least one position on the committee, and he said he earned the second-highest vote total after Brooks.
Only one other Freedom Caucus member currently serves on Steering: Rep. Cynthia Lummis (who's not running for reelection to Congress) is among the body's regional members. The new members were elected to serve only for the duration of the 114th Congress, and leadership is determining whether to further reconfigure the committee before the postelection shake-up of caucus membership.