Bernie Sanders and the DNC Make Peace for Now
Following a breach of Hillary Clinton's data, the Democratic National Committee had blocked the Sanders campaign from accessing a key voter file.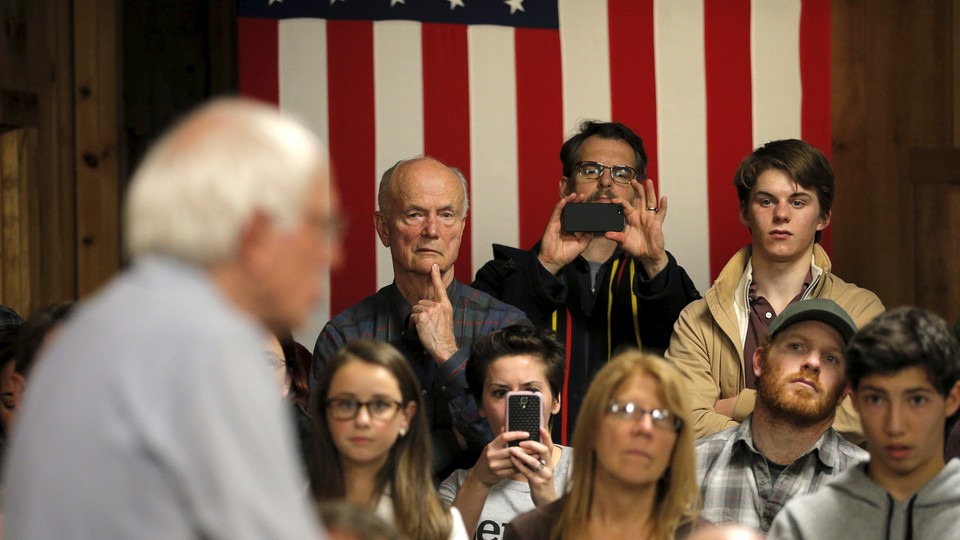 The Democratic National Committee and the Bernie Sanders campaign reached a late-night deal on Friday that restores the candidate's access to crucial voter files, slightly mitigating one crisis ahead of what many already expect to be a more tense Democratic debate on Saturday evening than the DNC wants.
On Friday morning, the DNC blocked the Sanders campaign from accessing its own data after a glitch allowed staffers from the Sanders team to view Hillary Clinton's propriety voter data for about 30 minutes. Only after the Sanders campaign filed a lawsuit did the two sides come together.
In a statement, DNC Chairwoman Debbie Wasserman Schultz announced the agreement, but held that it was only restoring access because the Sanders campaign had supplied information about the data breach and promised to cooperate in an investigation.
Based on this information, we are restoring the Sanders campaign's access to the voter file, but will continue to investigate to ensure that the data that was inappropriately accessed has been deleted and is no longer in possession of the Sanders campaign.
The Sanders campaign saw it differently. On Friday evening, the campaign crowed that the DNC had "capitulated." Jeff Weaver, the campaign's manager added,"We are extremely pleased that the DNC has reversed its outrageous decision."
At least one senior Sanders staffer has been let go since the breach was discovered. Weaver, who has already accused the DNC of helping the Clinton campaign, said the committee should shoulder the blame for the incident because it failed to keep the data secure.