Chris Christie's Path To Victory
If the New Jersey governor beats Marco Rubio in New Hampshire, he'll become the establishment leader.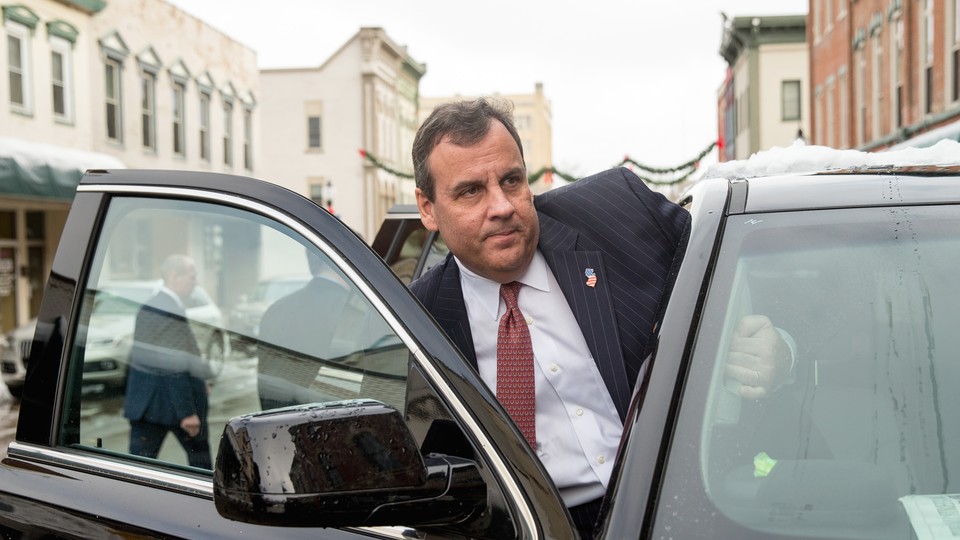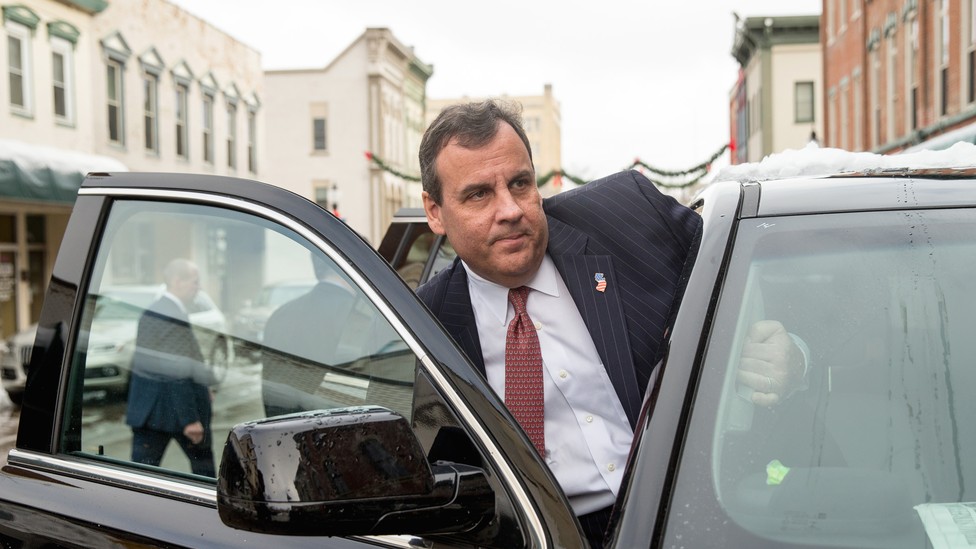 Even as New Jersey Gov. Chris Christie slowly rises in the New Hampshire polls, he faces deep-seated skepticism from party leaders, pundits, and donors. His relentless focus on the Granite State has left him with bare-bones operations in other consequential states, and few party operatives think his abrasive, tell-it-like-it-is style will play at all outside the Northeast.  If he does capture momentum, fresh reminders of his post-Hurricane Sandy embrace of President Obama along with the Bridgegate scandal risk tripping up his campaign yet again.
All told, many party operatives fear that a Christie victory—or strong second-place finish in New Hampshire—would be a worst-case scenario for the GOP, sidelining the establishment's best hope in Florida Sen. Marco Rubio, and potentially splitting the center-right wing of the party indefinitely.
That's certainly a credible scenario, one I outlined in my column last week. But Christie allies welcome the low expectations given their candidate outside New Hampshire, and feel confident he is as well-positioned as Rubio to make a strong showing on Super Tuesday. As much as Rubio's compelling biography and political potential excite GOP operatives, Christie's role as a former U.S attorney and governor better fits the traditional mold of an experienced commander-in-chief.
The case for Christie relies on him being the feisty underdog, surpassing expectations at every turn. To little fanfare, he's campaigning this week in Iowa even as he's bet his campaign's future on doing well in New Hampshire. Christie knows that a surprisingly good finish in Iowa could bring him momentum going into New Hampshire, and he has little to lose even if he struggles in the caucuses.  Rubio, by contrast, has spent more time in Iowa and a disappointing showing could stunt his candidacy. Meanwhile, the emerging Rubio-Jeb tit-for-tat in Iowa is a welcome development for Christie.
Christie would still need to do well in his must-win state of New Hampshire, where polls show him in a crowded pileup for second place behind Donald Trump. Christie would then focus on performing respectably in South Carolina, and more importantly, on making a major play for two Super Tuesday states that aren't getting much attention now but would be an essential part of the Christie map: Virginia and Massachusetts.
The conventional wisdom is that Super Tuesday will be a windfall for Sen. Ted Cruz, since the nine contests on March 1 are concentrated in conservative, Southern states. Cruz certainly should emerge with the most delegates that week, but, in his eagerness to play pundit, he has raised expectations to such a point that anything short of a Southern sweep would be considered disappointing. If Christie notched victories in the non-Southern state primaries that day -- along with Virginia -- he'd be able to claim momentum from Super Tuesday as well.
Christie's role as chairman of the Republican Governors Association gives him allies in many crucial primary states. In Virginia, his super PAC, America Leads, is run by Phil Cox and Tucker Martin, two top advisers to former Virginia Gov. Bob McDonnell—and his campaign is staffed with many veterans of Virginia politics.  Christie is also close to Massachusetts Gov. Charlie Baker, and as RGA head he spent millions on his campaign in the deep-blue state. Four days after Super Tuesday, Maine is holding weekend caucuses, where Christie is favored to win thanks to his endorsement from Gov. Paul LePage.
After Super Tuesday, the map is much more favorable for the establishment candidate—assuming the party is unified behind one at that point. Michigan holds its primary March 8, and the state's demographic profile suits Christie. Florida, Illinois, and Ohio are winner-take-all states where a center-right candidate like Christie should do well (again, assuming Christie has enough momentum to chase out like-minded rivals).
There's a recent precedent for a Northeastern governor emerging slowly out of a crowded, undefined primary field to win his party's nomination. In 1988, Michael Dukakis struggled to win many states outside of his Northeastern base—he only won six out of 17 Super Tuesday states that year—but victories in Florida, Texas, and Wisconsin sealed the nomination for him.  That campaign also featured a candidate—Jesse Jackson, Jr.—who, like Donald Trump, was anathema to party leadership but who had strong support from his base, despite being a long-shot for the nomination.
Rubio, boasting more goodwill from conservatives, a better-funded organization, and stronger national polling numbers, still holds an edge over Christie as the candidate most likely to consolidate center-right support.  But the scope of that advantage is overstated, and the notion that Christie is incapable of emerging from the volatile field is mistaken. Not only could Christie end up as one of the winners in New Hampshire, but a strong second-place showing would put him in Rubio's current position as the establishment leader.