Bucking Silicon Valley to Find Black Dollars for Start-Ups in Harlem
This venture capitalist wants to challenge the Silicon Valley model by bringing new ventures to Harlem.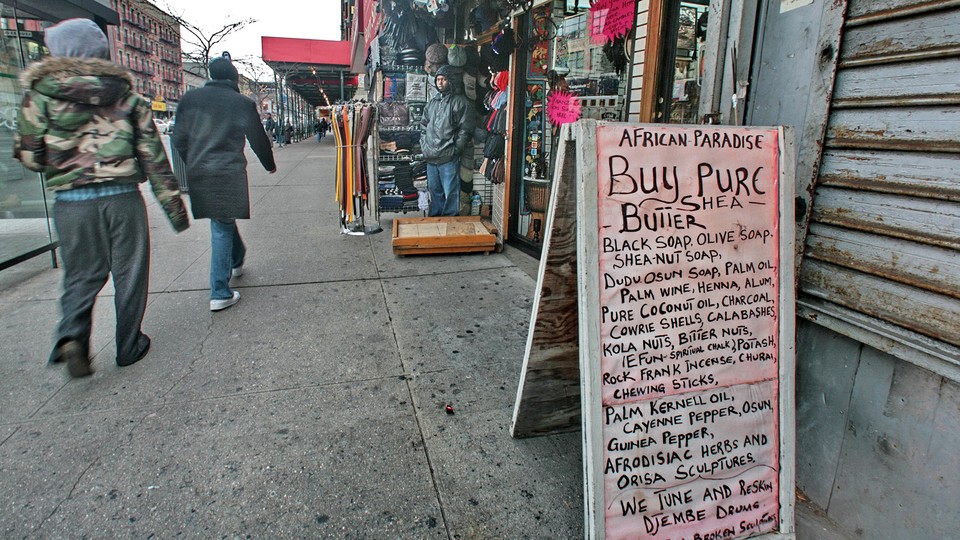 John Henry goes quiet on the other end of the phone line for a few seconds. I asked him why he thinks there's lack of venture capital for entrepreneurs of color. He's been giving this a lot of thought lately.
"So, I'm looking outside the window right now," he says from his office in Harlem. "There's food vendors, some guys selling oils and souvenirs. I don't think there's a lack of entrepreneurs here. It's just that the bulk of the entrepreneurship culture in immigrant places and predominantly minority communities is not venture-backable."
There's more than just physical distance between Harlem and Silicon Valley. To Henry, the 22-year-old son of Dominican parents, there's a chasm of ideas. That distance for black and Latino entrepreneurs comes from a lack of STEM education and an upbringing in the innovative Silicon Valley culture, he concedes. But it also comes from an overemphasis on the specific high-growth, tech-start-up mold that companies must fit to get venture-capital backing, he argues.
His nonprofit start-up accelerator, Cofound Harlem, is nearing the end of its first nine-month cycle, which supported four companies with mentorship, free office space, and a $50,000 stipend. Only one, an online music collaborator called Bandhub, raised $500,000 in capital, while two others are still monetizing, and another failed.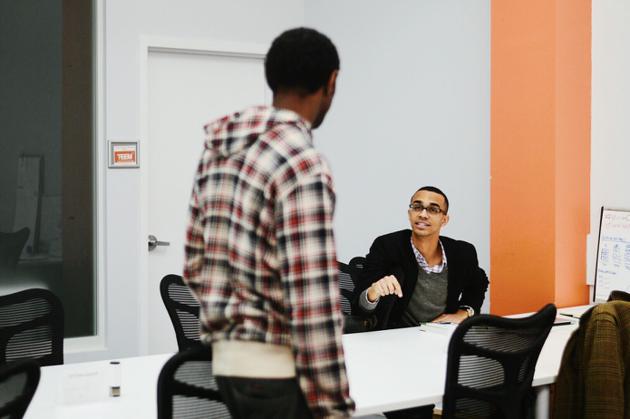 Henry is still figuring out his niche after using money he earned from selling a laundry-delivery start-up he founded when he was 18. He's trying to find a model that fits the original goals that he had for the nonprofit. He wanted business owners to reflect Harlem, a gentrifying area of diverse cultures and black history. Seventy-five percent of owners in the first cycle of Cofound Harlem this year were people of color, he says.
He also wanted to create social-impact ventures that are at the intersection of profit and purpose—ones that bring businesses to Harlem, develop the workforce, and solve some problems in that community like food deserts and education. But those don't look like the high-growth tech start-ups often found, and funded, in Silicon Valley.
"We need to play to what makes Harlem unique," he says. "It would be more strategic for us to create companies that can succeed precisely because of Harlem's uniqueness, as opposed to trying to lure start-ups here that can be anywhere."
He found out that trying to imitate major Silicon Valley accelerators like Y Combinator, known for bringing up Airbnb and Dropbox—which this year worked with 114 companies in two three-month cycles—didn't work for him. Henry describes Y Combinator as "freaks of nature" and a firm of "bros funding bros" concerned more with "quantity over quality." He looks with similar disdain at other accelerators trying to desperately match this high-volume model. "I'd rather get involved in a few meaningful ventures that go on to have a world of impact, as opposed to have a bunch of start-ups that may or may not end up being sustainable."
That model, he says, works only for specific kinds of software that fit a certain mold. In the next batch of start-ups, he wants to create businesses that combine tech and real-world practicality, that are both impactful and profitable, and that have the special attributes Harlem offers.
With that vision, Henry wants to build 100 start-ups in Harlem over the next four years, which he says can create 800 well-paying jobs. This will take some money, however. Henry recently announced he was launching Cofound Ventures, which will help raise $8 million, $3 million of which will go toward the accelerator and $5 million of which will go toward funding other start-ups.
This effort will make Cofound Ventures the first venture-capital firm in Harlem, and with it, he hopes, a new model for start-ups that break the Silicon Valley mold.