John Henry goes quiet on the other end of the phone line for a few seconds. I asked him why he thinks there's lack of venture capital for entrepreneurs of color. He's been giving this a lot of thought lately.
"So, I'm looking outside the window right now," he says from his office in Harlem. "There's food vendors, some guys selling oils and souvenirs. I don't think there's a lack of entrepreneurs here. It's just that the bulk of the entrepreneurship culture in immigrant places and predominantly minority communities is not venture-backable."
There's more than just physical distance between Harlem and Silicon Valley. To Henry, the 22-year-old son of Dominican parents, there's a chasm of ideas. That distance for black and Latino entrepreneurs comes from a lack of STEM education and an upbringing in the innovative Silicon Valley culture, he concedes. But it also comes from an overemphasis on the specific high-growth, tech-start-up mold that companies must fit to get venture-capital backing, he argues.
His nonprofit start-up accelerator, Cofound Harlem, is nearing the end of its first nine-month cycle, which supported four companies with mentorship, free office space, and a $50,000 stipend. Only one, an online music collaborator called Bandhub, raised $500,000 in capital, while two others are still monetizing, and another failed.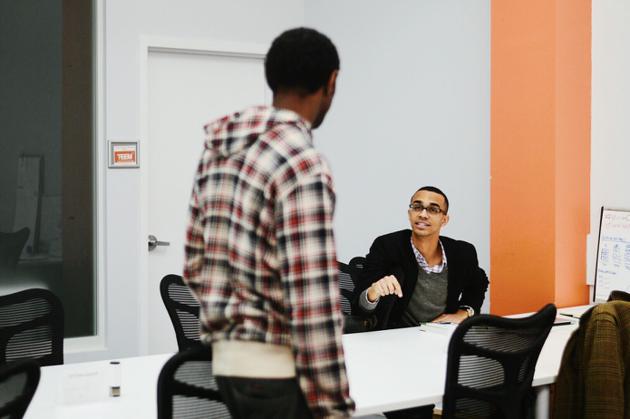 Henry is still figuring out his niche after using money he earned from selling a laundry-delivery start-up he founded when he was 18. He's trying to find a model that fits the original goals that he had for the nonprofit. He wanted business owners to reflect Harlem, a gentrifying area of diverse cultures and black history. Seventy-five percent of owners in the first cycle of Cofound Harlem this year were people of color, he says.