Baltimore Braces as the Freddie Gray Trial Begins
An officer on trial for manslaughter and assault in the death of Freddie Gray reveals the soul of a city.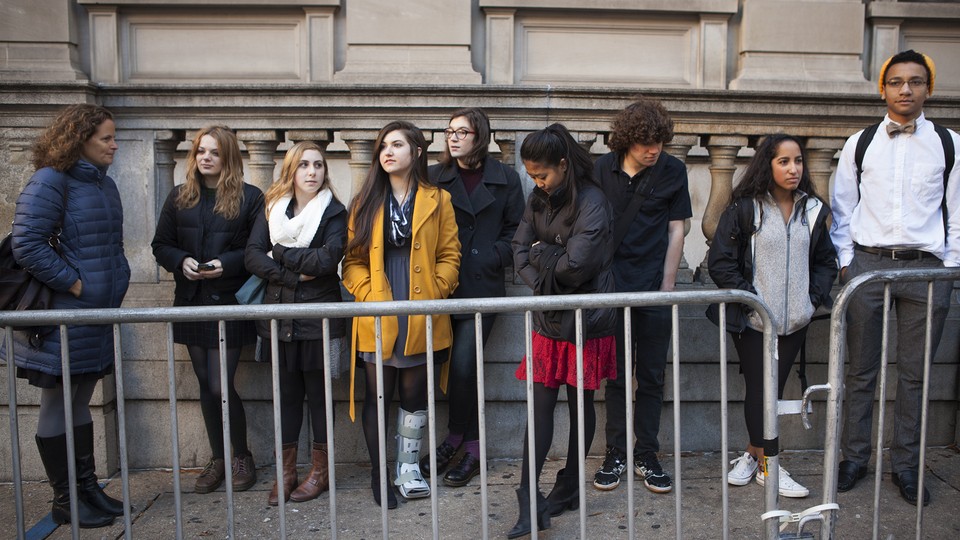 The second day of testimony began Thursday in the trial of Baltimore Police Officer William Porter, who is charged with manslaughter, second-degree assault, and misconduct and reckless endangerment in the death of Freddie Gray. Porter was present when the police van was transporting Gray to jail, and is accused of not providing Gray with medical help for his injuries. Porter is the first of six Baltimore police officers who will stand trial in connection with Gray's death in April.
The case has sparked national interest and is drawing journalists from across the country to the district courthouse in downtown Baltimore.
Baltimoreans are keeping close track of the trial. Next America spoke with several people outside the courthouse early Thursday morning, hoping to get to witness the action up close. Among them was a group of high school students from suburban Baltimore.
Each had a personal reason for braving the chilly temperatures to watch the case unfold:
Sam Brooks, 16, sophomore at The Park School and Baltimore city resident
"I've never been to a trial and I am looking forward to hearing arguments from both sides. I think the way the public sees the officer is not in a positive light. The media coverage is going to affect the outcome of the trial. I don't think [the jury] can be fair. Everyone in this city has a strong opinion about the case. Unfortunately, this all makes Baltimore look bad and corrupt. Racial tension is a big problem here in Baltimore. There are so many cultures here now, and the city still hasn't managed to merge or integrate them."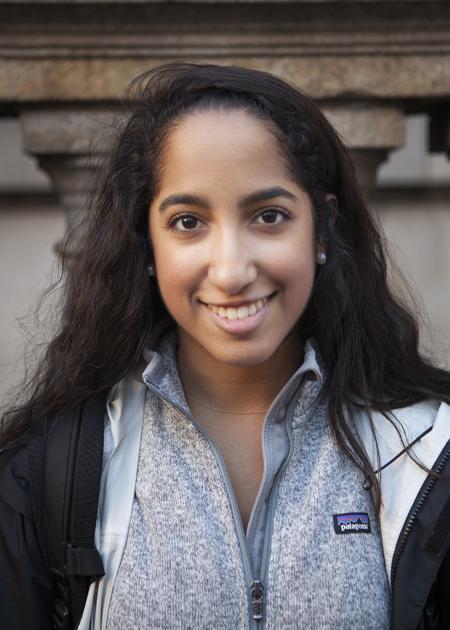 Melvin Townes, 16, Baltimore city resident
"I came down yesterday. I was sick of watching everything on the news and I wanted to come see everything for myself. I don't know if [Porter] will be found guilty. As a cop, you're supposed to make sure prisoners are okay. There is a lot of racial profiling here in Baltimore, and a lot of racial tension going on with the police. Racism lives here. The police always call us the N word. A life was taken here and they should be responsible for that. I don't know how it will go, but I think they found a fair jury."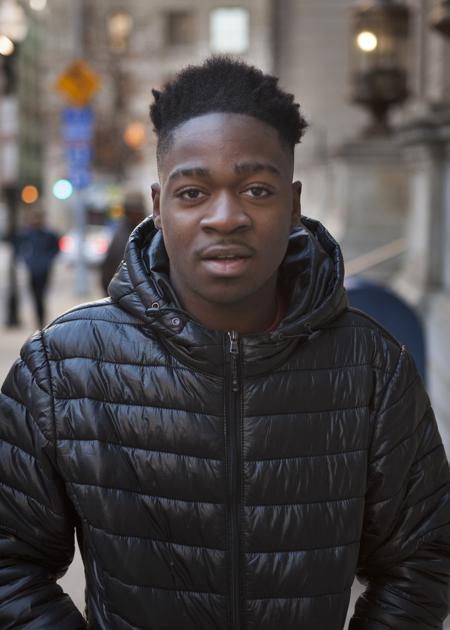 Alex Levy, 16, senior at The Park School, Baltimore city resident
"I've heard a lot of people say that I should have faith in the criminal-justice system to find the truth. But I've grown up with this inherent understanding that not all people get the same treatment, like African-Americans and other minorities. When you look at other similar trials, like Trayvon [Martin], it never seems to work in favor of the victim. I want to have faith in the system. I've been living here more than half of my life and the city is very divided. There are divisions throughout the city that encourage inequality."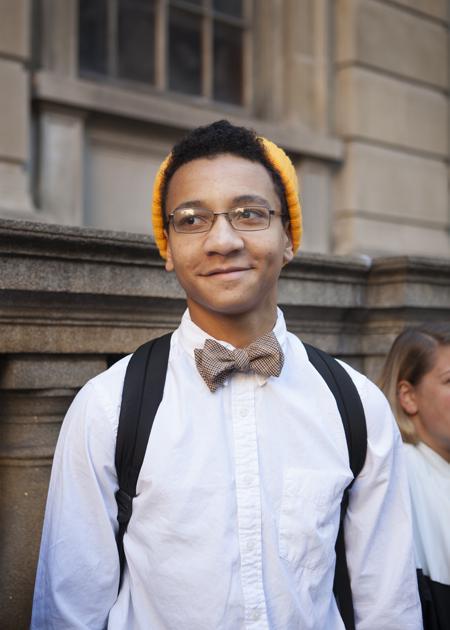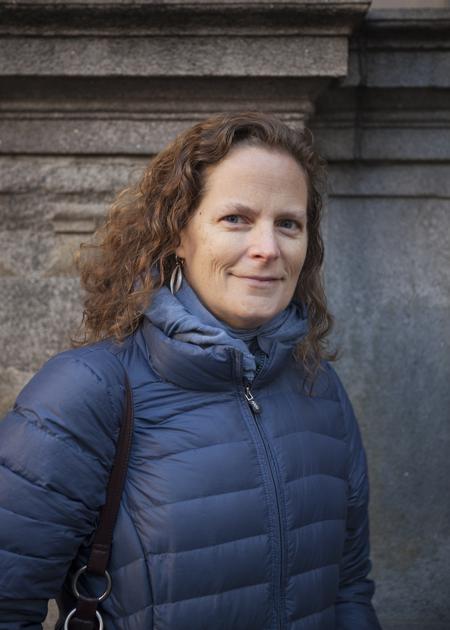 Tina Forbush, criminal-law teacher at The Park School of Baltimore
"This ties directly into what we are studying in class. It's important for students to see what a trial is like in real life, not just on TV and the movies. It's also important for us to be connected to what is going on in our own city. There are a lot of issues our city is dealing with in this case related to race, economics, police relations, and they are all tied together and need attention."
Raymond Jefferson, 29, warehouse worker from suburban Baltimore
"It's intriguing to me. I knew I wanted to come down here and hear exactly how he died, and to see what evidence is going to be presented. This isn't about black or white, this is about rich or poor, city or suburbs. The white boy in Brooklyn [South Baltimore] gets treated the same way by police. It's not going to get better until people want it to get better. I'm glad this is getting attention, but do I think it will change any time soon? Probably not."