Americans Show Off Their "Muslim Apartments" on Twitter
Muslim Americans posted pictures of their homes after media outlets combed through everyday items in the San Bernardino shooting suspects' apartment.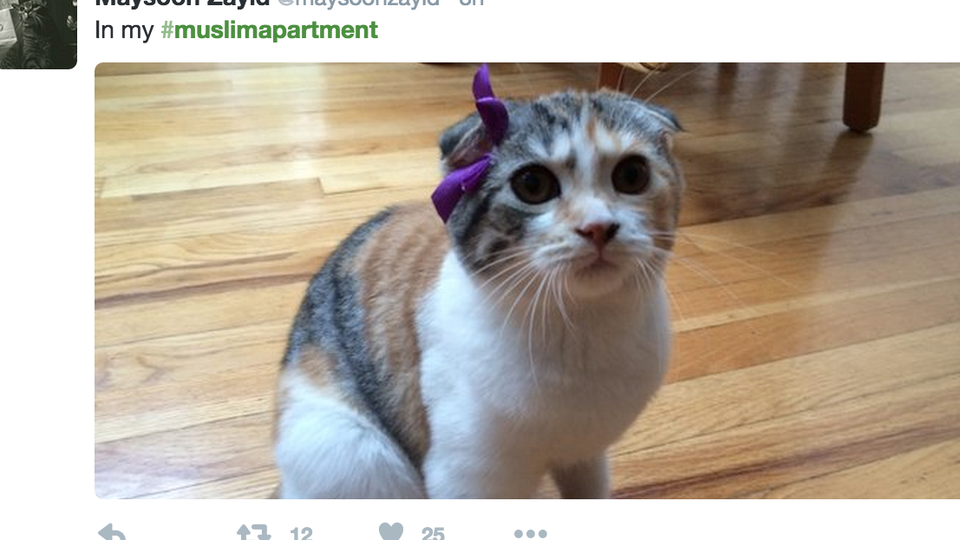 American Muslims began tweeting photographs of their homes with the hashtag #MuslimApartment after several news networks, including MSNBC and CNN, sifted through the contents of the apartment of Sayed Rizwan Farook and Tashfeen Malik, two suspects in Wednesday's San Bernardino shooting.
"Oh look, a Koran," a reporter said at one point. Journalists combed through toys and revealing personal information, showing driver's licenses and Social Security cards on live television, speculating about what might be relevant to the case, which the FBI is investigating as an act of terrorism. Noor Mir, a grassroots activist, was appalled and took to Twitter to say, " Taking a page from @sarah_harvard's book: here's a terrifying #MuslimApartment @MSNBC."
"The reason we started (the hashtag) was essentially, after seeing the absolutely preposterous way mainstream media was invading and raiding the home, and the way they were fetishizing and looking at commonplace objects that would be in a person's home...it made us really unhappy," Mir told Next America. "But we also started it because we needed a reason to laugh to remember we are normal people."
Mir was careful to say that the hashtag is not intended as an explanation or apology. "We are not going to apologize for being human beings with objects in our houses," she said.
There was widespread confusion Friday afternoon about how the media had managed to enter the apartment and whether they had been given permission, with various authorities offering different comments about whether the apartment was still under investigation, and whether the landlord had given reporters permission to enter. Regardless, Mir accused outlets in the apartment of having "really ridiculous" ethics and standards. MSNBC said in a statement that it regretted showing images on live television that should have been reviewed first. "This has been really illuminating for us in terms of how Muslims...are treated differently," Mir said.