15 Jobs with the Most Growth in the Next Decade
The country will add 10 million jobs by 2024. See the ones with the most economic promise.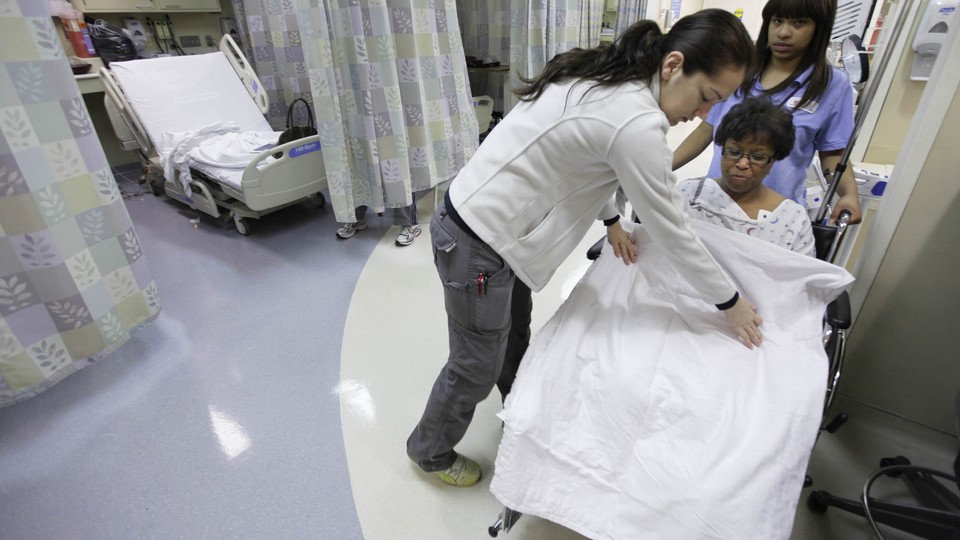 The Bureau of Labor Statistics released this week its economic predictions for the next decade, including which occupations will see the most growth. And while the U.S. is supposed to add 10 million jobs by 2024, the types of jobs with the highest growth are concerning.
The average age of the American worker is getting older. Twenty years ago it was 38, and in 10 years it will be 42. There will also be a lower percentage of the population working, which is partly because baby boomers are entering retirement age, but also because there will be more young people, but less of them working (16 to 24 year olds are expected to make up just 11 percent of the labor force, whereas they constituted 14 percent in 2014).
Jobs in manufacturing, fishing and farming will all decline. We'll see huge gains in the service sector, which will make up 95 percent of the job growth. Personal care attendants and home health aides, as well as registered nurses and medical assistants will account for a large portion of the increase.
Surprisingly, most jobs that will see growth don't require a bachelor's degree. And that's where the concern begins.
The problem is that the jobs predicated to grow the most by 2024 don't pay much. In fact, 11 out of 15 of those occupation currently pay under $32,000 a year (and many of those 11 pay $25,000 or under).
Jonathan Bowles, Executive Director for the Center for an Urban Future, says jobs like these don't afford people "the ability to climb up into the middle class." Just as troubling to him is that of the top growth jobs for 2024, there's a giant gap in pay. The top earning jobs in this list pay around $60,000 or more, but there's almost nothing between those and the jobs that pay $32,000 or less.
What the report does show is the premium the future places on a four-year degree. All the top earning, largest-growth jobs will require one. "There's no easy solution," Bowles says, adding that "we need to double down on job training and education, so people can get the skills to get those better jobs."
Jobs with the most growth and the highest pay will include registered nurses, accountants and auditors, general and operations developers, and software developers. They all require at least a bachelor's degree.
15 Jobs with Most Projected Growth in the Next Decade