Why Nohemi Gonzalez's Death in the Paris Attacks Might Impact Families with Daughters in College
She died while dining in a Paris bistro, but her death could "instill a culture of fear among families."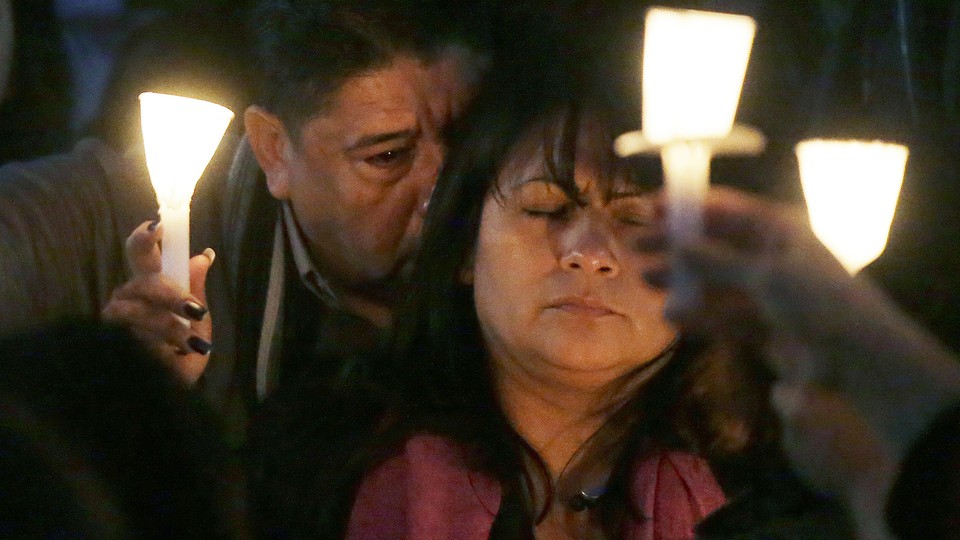 When I learned the name of Nohemi Gonzalez, the only American to die in the Paris attacks last week, a bolt of fear and recognition raced down my spine. Like Nohemi, I too had been a college-exchange student in Europe. Like her, I was also the first in my family to go to college in the United States. And, in all likelihood, like me, she'd had to overcome familiy objections to her far-off academic adventure in a foreign country.
Nohemi was a first-generation Mexican-American college student at California State University, Long Beach, where she studied industrial design. In Paris, she was enrolled at the Strate School of Design as a foreign-exchange student. By all accounts, she was a leader, a positive force in the art department, beloved by friends, and admired by teachers. She was ambitious and driven. She was a student assistant known for her exacting standards. In short, she was a dream student.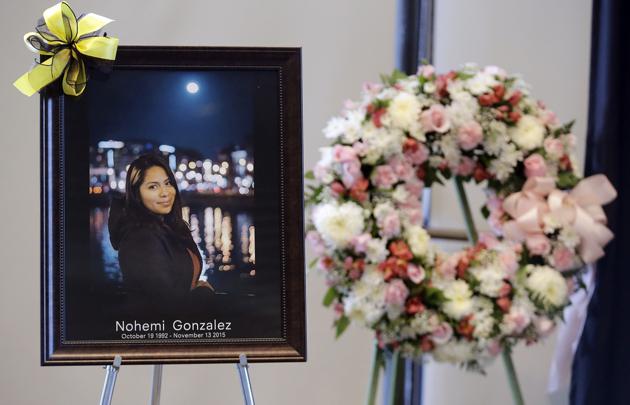 The initial pang I felt upon learning her name stayed with me for days after. I turned my suspicions over and over in my head, trying to avoid generalizing about the experiences of young Latinas in college. When the soft tones of fear wouldn't subside, I picked up the phone and called an expert, who also happens to be a good friend, and shared my apprehensions about Nohemi's tragic death and how it might intensify some of the anxiety and fear many parents of color experience when faced with the decision to let their daughters go away to college.
My friend is Angel B. Pérez, Ph.D., current vice president for enrollment and student success at Trinity College in Connecticut. He worked his way to that title over 18 years in academia, starting as a recruiter, moving on to dean, with tens of thousands of air miles logged in the relentless and competitive pursuit of the best candidates. Among the departments he oversees today is the admissions office and other student-retainment efforts.
I asked him if he thought Nohemi's death might have the impact I suspected it would.
"I do believe Nohemi Gonzalez's death will instill a culture of fear among families who have daughters in college, especially among Latino, Asian, and Middle Eastern families. In my years working in colleges, I noticed when these families have daughters, they are especially reluctant to let them go to college away from home," he said.
He recalled one experience from  his early days in academia, as a college recruiter in New York City for Skidmore College (our alma mater). He had successfully recruited twin Dominican sisters who were accepted through the equal-opportunity program. They were all set to go but their mother said no, because, at a four-hour drive from the city, the college was too far away. "She told them it was not going to be safe, that that's not what young girls do, they don't go away from their families," Angel said.
Those young women's experience and their mother's apprehension reminded me of my own experience convincing my Dominican mother in the early 1990s that I should be allowed to move hundreds of miles away. I, too, had been accepted through the educational-opportunity program, which covered my tuition and room and board. But my mother's fears ranged from the family not having a car and not being able to visit me to me not finding food I liked to eat and starving, to cold Adirondack winters being too brutal for their city girl.
But today, I'm certain the biggest emotional obstacle for my otherwise incessantly supportive mother was our status as immigrants. We'd immigrated when I was 10 and my sister was 7. We moved to a Dominican, Puerto Rican, and Black neighborhood, where we blended in perfectly, where my mother could work, shop, and make friends in her native Spanish.
Angel also grew up in a similar neighborhood in New York, and he also had some convincing to do when it was time to leave home for college. In his years as a college recruiter, he met thousands of students and families and came to understand some of the hesitance many experience.
"In many instances, students say their families believe that they've already made the jump once," Angel says. "They just came to the U.S. from somewhere else and now they're not going to let their child make another big jump by going away to school." In general, Angel says that college recruiters and administrators also have a hard time with getting Latino families to let their children go abroad, because they think the student already has gone away, that being in the United States is already being in a different country.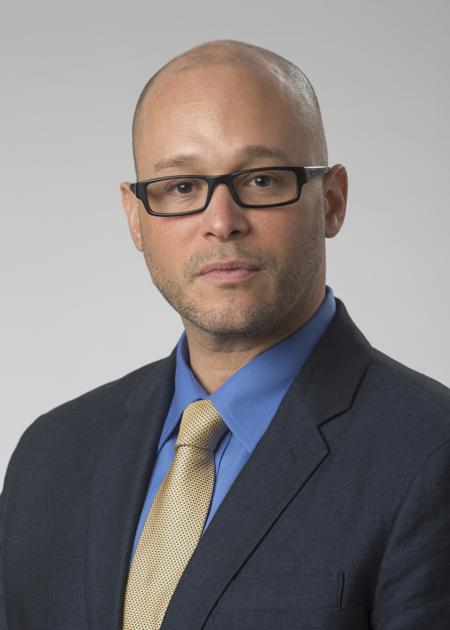 One student said to him: "My mother will not let me go away because I'm already having a study-abroad experience called 'college.' We came to this country, and that's one big study-abroad experience."
Angel says this is especially so when daughters are involved. "Families have a difficult time letting young women leave home. Those of Latino background and families with young Muslim women find it very difficult."
So I asked him what can convince a family.
"A good financial-aid package," he said. If attending college is not seen as a major financial burden for the family, parents are more open to considering it. But, over the years, Angel has also recognized the importance of recruiting the whole family, not just the student. "Bringing the entire family to campus and having them meet the actual people who will be taking care of their child makes all the difference."
On some occasions, parents have even insisted that they would personally call him if there ever was a problem with their child. Another strategy he uses is connecting families who are undecided with families who already made the leap and allowed their daughters to attend. In many cases, he tries to pair families up from the same areas, so their experiences are as similar as possible.
I thought these were all excellent ideas for selective colleges like Skidmore and Trinity, who attract the best and the brightest, many of whom come from families where attending college is normal and expected. But for more Latinos than not, college is a place at the end of a long and winding road lined with obstacles and uncertainty.
Angel is a nationally recognized authority on student retention, college access, and international education, and he often travels abroad to present his work on issues related to U.S. education. "I have no fear of parents pulling students from college, just preventing them from going abroad," Angel says. "Parents might be saying to their children that the world is a really dangerous place, that Europe is not the safe place to go study abroad anymore." He emphasized that colleges have increased their security measures in the last few years in response to increased violence in their areas.
As for that gut feeling I've been carrying around? It's still there but less so thanks to this conversation.