The Supreme Court Will Hear a Major Abortion Case
The Court agreed to hear a challenge to Texas's abortion restrictions.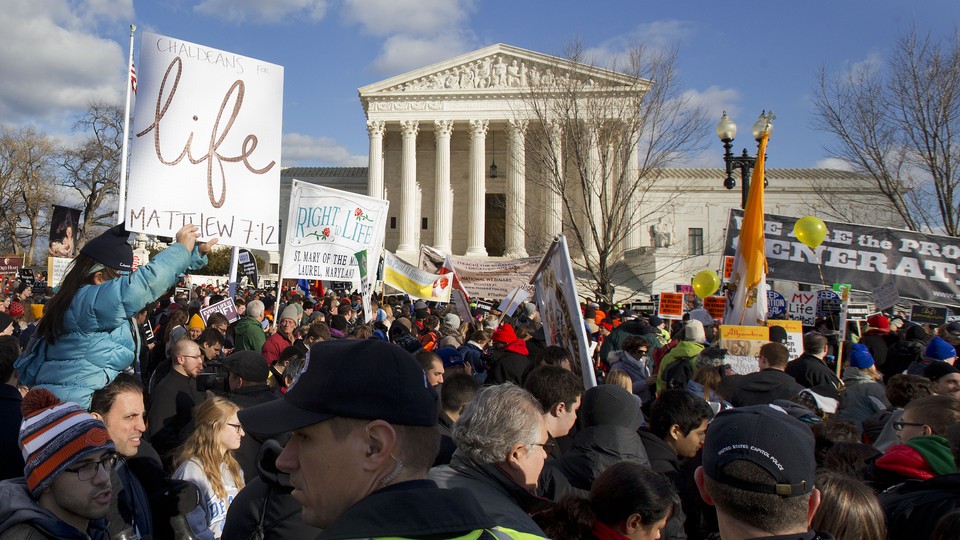 The Supreme Court said Friday that it will consider a landmark abortion case, adding yet another political bombshell to the term that will end just months before the 2016 elections.
The Court agreed to hear a case challenging a Texas law that requires abortion providers to have admitting privileges at a nearby hospital and says clinics must meet the same standards as certain surgical centers. About half of the state's 40 clinics have closed since the rules were passed in 2013, and critics say all but 10 clinics could ultimately be forced to close their doors.
The 5th Cir­cuit Court of Ap­peals up­held most of Texas's re­stric­tions this sum­mer. But the Su­preme Court stepped in to tem­por­ar­ily block the rul­ing—as well as the en­force­ment of Texas's restric­tions. And the justices' intervention was widely seen as a sign that they expected to settle the debate themselves.
Oral arguments have not yet been scheduled but will probably come in the spring, and the Court will likely rule by the end of June.
It will be the high court's first abortion case since 2007, and could be one of the most significant abortion rulings since 1992, when the justices ruled that states can restrict abortion, but cannot place an "undue burden" on women's access to the procedure.
The question before the Court now is whether Texas's restrictions are an "undue burden." The challengers, a group of abortion providers, say the state's regulations would "cause profound and irreparable harm to the rights, health, and dignity of women throughout Texas"—and Texas isn't the only state taking this approach to abortion providers.
The 5th Circuit—the same court that upheld Texas's restrictions—shot down a similar law in Mississippi because it could have shut down every abortion clinic in the state.