The Gaping Hole in the Prison Early Release Program: Mental Health Care
Much has been made of this latest effort, but inmates who suffer mental illness will continue without the services they need—in and out of prison.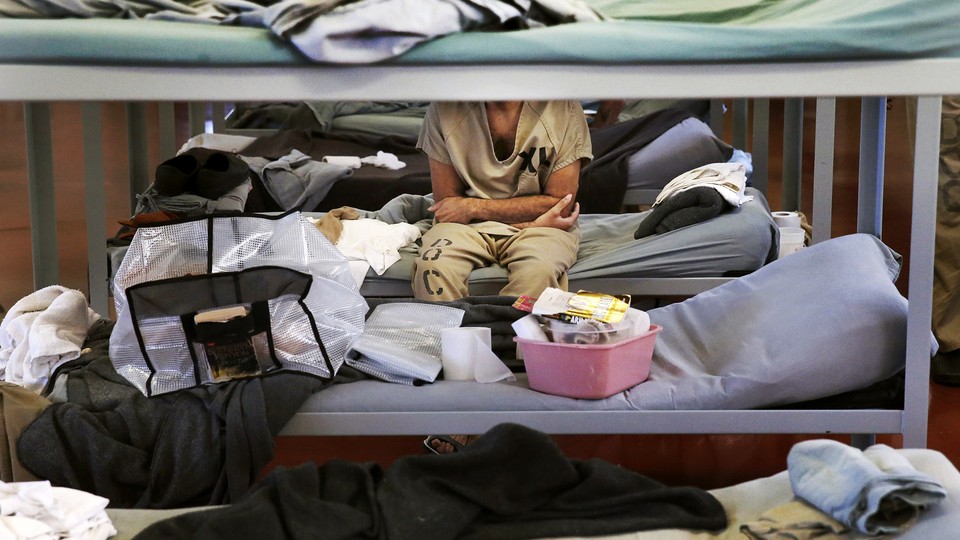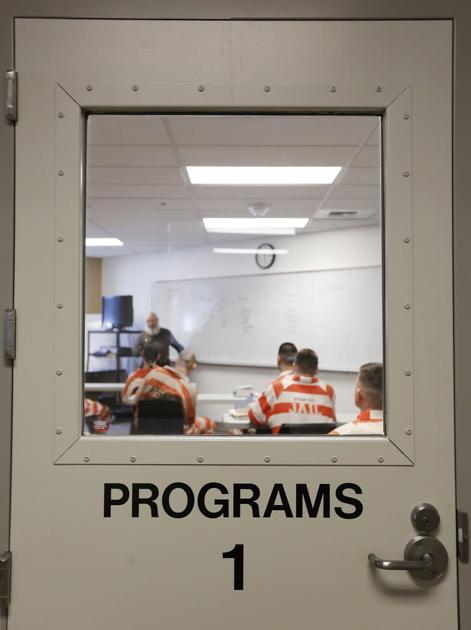 In October, the Obama administration announced the early release of more than 6,000 federal inmates.
While a surfeit of data on America's over-incarceration appears to support the administration's rationale for the early-release of inmates serving time for nonviolent offenses, a crucial aspect went unaddressed in the hoopla surrounding the announcement: What kind of mental-health resources are available in communities for inmates designated for early release?
And, across the board, as the administration and advocates undertake strategies to address mass incarceration, what is the fate of the estimated hundreds and thousands of inmates in American jails and prisons who are mentally ill?
The U.S. Sentencing Commission's early-release program put a point on growing national awareness about the implications of America's vast incarceration universe. It resulted from a bipartisan effort to remake harsh drug-related sentencing guidelines that had spurred the mass incarceration of mostly black and Latino men beginning in the mid-1980s. By year end 2014, 2.2 million people were locked up in America's jails and prisons, representing the highest rate of incarceration among developed nations worldwide. The population of inmates who are scheduled to receive early release is composed primarily of drug offenders who will be under the watch of probation officers after they return to civilian life, according to Sally Yates, Deputy U.S. Attorney General.
But the absence of a comprehensive plan to serve the mental health needs of inmates in the early-release program highlights a long-standing concern among prison reform advocates: the tight intersection of drug or alcohol abuse, mental illness, and incarceration. Mental health experts cite the "co-occurring" presence of drug or alcohol abuse and mental illness among inmates as a major challenge, one that makes both the daily process of safely housing prisoners particularly complex, and which also complicates the return of inmates to communities.
"Anyone who has ever spent much time in a U.S. prison or jail soon becomes aware that a high number of inmates have serious mental illnesses," writes Alan Elsner, author of Gates of Injustice: The Crisis in America's Prisons. "They are present at every level of the system, from county jails and small-town lockups all the way through to death rows," according to Elsner, a veteran journalist specializing in international human-rights issues. During the mid-2000s, Elsner spent months investigating inmate conditions in U.S. jails and prisons. "They [mentally-ill inmates in U.S. prisons] are the ones who continually holler, the ones who smear feces on the walls and who refuse to follow orders or look after their personal hygiene."
A 2014 report by the National Resources Council (NRC) showed that mental illness in the nation's jails and prisons is pervasive. Produced by an interdisciplinary committee of researchers, the report examined data from corrections-department surveys and uncovered the presence of "mental-health concerns" among 64 percent of inmates in the nation's jails, 54 percent of state prisoners, and among 45 percent of inmates at federal facilities.
Not everyone who winds up in a jail or prison suffers from mental illness, but the law of averages indicates that with more than 2 million occupying the nation's jails and prisons, many thousands are likely to have mental health issues. The Treatment Advocacy Center, a nonprofit focused on removing barriers to the treatment of those with mental illness, issued a 2014 report indicating that at least 350,000 inmates in America's jails and prisons have some form of mental illness.
Consequently, a growing number of criminal-justice and prisoner-rehabilitation experts are focusing in on mental health as a key component of America's mass incarceration, both as a primary instigator of imprisonment, and also as a major challenge that must be addressed in shaping release policies and protocols.
"Part of what's really swelled our jail and prison population, especially our jail population, is our inability to deal with the mental health crisis that we're facing in this country," said Dr. June Tangney of George Mason University in an interview with the American Psychological Association last year. "We have an enormous number of people who are suffering from very treatable illnesses who are not getting treatment and who end up getting caught in the criminal-justice system as opposed to the mental-health system," said Tangney, who studies the rehabilitation of former prisoners.
According to the National Alliance on Mental Illness, an estimated one in four adults, or approximately 61.5 million Americans, will experience mental illness in a given year. And research by NAMI also estimates that about 13.6 million Americans, roughly one in 17, live with a serious mental illness such as bipolar disorder.
Tangney of George Mason, and others who study prisoners and rehabilitation, say that drug abuse among inmates before, during, and after incarceration is often the result of individuals' inability to obtain proper mental-health services, including psychotropic medications and talk therapy. The absence of affordable mental-health services in jails and prisons and in communities has been devastating, researchers say.
The Price We Pay
In the past two years, policymakers and prisoner advocates have appealed to the legal community, politicians, and the president for a reconsideration of the sentencing guidelines and general tough-on-crime political tone that accelerated the mass incarceration phenomenon.
Along with the high social cost of communities riven by absent family members who are locked up, the president and others cite the rising economic costs of mass incarceration, a burden to most state budgets that bear the brunt of expenses for prisons. In 2010, for example, more than 57 percent of direct-services costs for corrections came from state governments, while just 10 percent came from the federal government; local governments handed over nearly 33 percent of total service costs for jails and prisons. A 2012 study of 40 states by the Vera Institute for Justice found that the total price of prisons to taxpayers  in those states—including costs outside of corrections budgets, such as for health services and pensions—was $39 billion, $5.4 billion more than states' aggregate corrections department spending, for a total of $33.5 billion.
Today, states find themselves scrambling to continue funding mass incarceration, and increasingly, many functions of jails and prison operations that once were the sole province of state or federal governments—including mental health services—are now bid out to private companies.  A 2014 report by the Brookings Institution's Hamilton Project found that per capita expenditures on corrections in the U.S. more than tripled between 1980 and 2010.  Moreover, "in real terms, each U.S. resident on average contributed $260 to corrections expenditures in 2010, which stands in stark contrast to the $77 each resident contributed in 1980," according to the report's authors.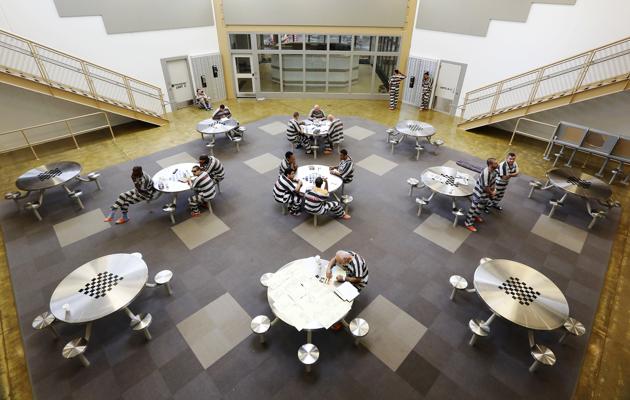 U.S. prisons in the 21st Century: The New 'Snake Pits'
America's journey on the path to becoming the developed nation with the most incarcerated people in the world—and the nation where prisons and jails are de facto mental-health catchments—gained steam with the "War on Drugs," a collection of regional and federal tough-on-crime policies and harsh sentencing laws that escalated during the 1980s as crack cocaine use in urban locales drove up violent-crime rates and generated nightly news coverage of communities in crisis. But the spark that lit the fire under mass incarceration in the U.S. was struck long before the mid-1980s.
Beginning in the 1960s, states began radically reducing taxpayer-funded mental-health hospitals and inpatient centers, releasing hundreds of thousands of mentally ill or challenged patients into communities. Known as deinstitutionalization, the process was deemed necessary by state lawmakers and governors in order to shutter hospitals that often resembled 19th-century "snake pits"—large, poorly run facilities in which thousands of vulnerable mentally ill citizens were warehoused, under-served, and forgotten.
Turning out patients and shuttering state-run mental-health hospitals also produced needed savings, state lawmakers and governors of the time argued. In some states, closing large mental hospitals carried the benefit of helping states align budgets that were struggling with shortfalls from tax-reform measures such as California's landmark voter-approved Proposition 13, which severely shrank the flow of funds from property taxes that once went to public institutions that were not revenue engines such as schools. In addition, an unintended side effect of Proposition 13, which reduced property-tax revenue that California received from individual-homeowner property, was the "fiscalization" of land use.
In other words, cities and towns across California's 58 counties gained a turbocharged means of profiting from land, a way to reap greater returns on investment than before Proposition 13. This led to an unprecedented prison-building boom in California, with more than 20 new state and regional jails and prisons going online across the Golden State between 1984 and 2013, more than at any other period since the state joined the Union in 1850. Between 1980 and 2011, California's total prison population increased by 500 percent.
During the same era, from California to New York, a perfect storm of factors affecting incarceration rates loomed and then broke: nationwide, thousands of residents who needed mental health attention but couldn't afford private care or access affordable services turned to self-medicating behavior—through drug or alcohol use—which led to criminal activity, which in turn brought them into the criminal-justice system at the very moment when judges and elected officials coast to coast pushed for severe sentencing of those involved in drug-related activity.
In city after city, those without money to afford private drug treatment or mental-health care—or private attorneys—were swept into jails and prisons, sometimes facing terms of a decade or longer under new mandatory-minimum sentencing rules for possessing or selling small or moderate amounts of narcotics. A raft of new sentencing guidelines narrowed avenues for probation for those with multiple drug offenses. These 'three strikes' laws, as they came to be known, were approved by a decade's worth of Congress members, as well as by Democratic and Republican presidents.
Thousands of low-level defendants, many suffering from emotional- or mental-health challenges that they had been "street treating' by using illegal drugs, then produced the co-occurring dynamic of individuals struggling with mental illness and drug or alcohol addiction. Plunged into state or federal penitentiaries, thousands received poor treatment or no treatment, and their mental health deteriorated. In some instances, mentally ill inmates fell prey to violence from other inmates, harmed or killed themselves, or developed deeper drug or alcohol addictions. A February study from the Vera Institute for Justice found that 83 percent of jail inmates in the U.S. do not receive mental-health services or treatment after being admitted.
In 2010, Rodney Bock, 56, of Yuba City, California, was being held in Sutter County Jail after a weapons charge. Bock suffered from severe mental illness and had been declared unfit to stand trial but spent more than two weeks in a county jail while awaiting transfer to a mental-health facility. While in the county jail, Bock began to experience hallucinations, and ultimately hanged himself. His two daughters are suing California's Department of State Hospitals.
Micaela Davis, the attorney representing Bock's daughters, said in an interview with NPR that "jail is simply too dangerous a place for these most vulnerable defendants. We have inmates that are waiting eight, nine months and sometimes over a year before being transferred to a facility for treatment."
The dearth of affordable mental-health facilities like those where Rodney Bock sought placement has created an increasingly large ripple of economic and social costs nationwide.
California's Answer
As the general landscape appears to be shifting toward reform, the mental health of inmates has not, to date, risen to the top of the priority list, either as a leading causal factor of incarceration, or as a post-reform challenge requiring separate energy, innovation, and political advocacy. The are signs, however,  that the next wave of activity around ending mass incarceration may drill down on the mental health equation. California, the state that arguably kicked off mass incarceration in the early 1980s, is providing possible prescriptions for how to address the challenge of mentally ill inmates, and for developing structures to keep people with mental illness from being re-incarcerated.
Former California Senate President pro tempore Darrell Steinberg, who has spoken publicly about his daughter's battle with mental illness, last year coauthored a comprehensive report on mentally ill prisoners.
Published by Stanford's Law School and the NAACP's Legal Defense and Education Fund (LDF), the report outlined "the huge moral and fiscal" costs of locking up mentally ill people. Noting that California is often the pioneer of policies and practices across many key pillars of American economic and social life and a pacesetter for other states, the report highlights an urgent need for placing the spotlight on mental-health reform generally, and in the context of jails and prisons, specifically. The present state of affairs, Steinberg's report says, is "ineffective:"
It is ineffective because we spend far more on imprisonment of the mentally ill than we would otherwise spend on treatment and support. It is immoral because writing off another human being's life is utterly contrary to our collective values and principles. The numbers are staggering: Over the past 15 years, the number of mentally ill people in prison in California has almost doubled. Today, 45 percent of state prison inmates have been treated for severe mental illness within the past year. The Los Angeles County Jail is "the largest mental health provider in the county," according to the former official in charge of the facility.
A three-point proposal was recommended for addressing the estimated 45 percent of California's prison population that has some form of mental illness, including reforming the sentencing of mentally ill defendants, funding more "meaningful" mental health treatment of the incarcerated, and, in perhaps the most controversial of the three points, formation of a mental-health oversight court.
The role of the court will largely focus on making sentencing recommendations to jurisdictional trial court judges. It will ostensibly resemble a combined judicial and community initiative that San Francisco City and County has operated for 12 years.
Known as Behavioral Health Court, the initiative was developed by a Superior Court judge, and is designed to reduce recidivism and bolster public safety by providing treatment options for inmates who agree to a structured (and monitored) regime for recovery and life-skills education and training. While several counties in states nationwide have also implemented so-called "drug courts" or "mental-health courts" to contend with repeat offenders whose criminal conduct stems from drug or alcohol addiction, San Francisco's Behavioral Health Court takes a 360-degree approach, working to address the housing, family, and health-related issues they face.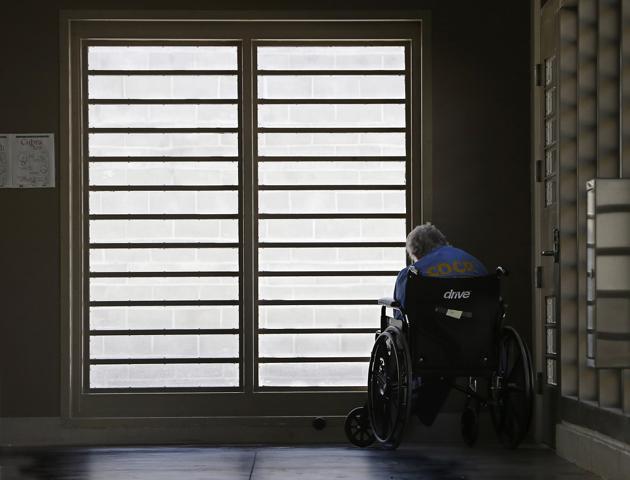 Justice Department officials and some state judges have started to display activist tendencies, forcing local jurisdictions to begin finding solutions for the growing number of mentally ill inmates within the vast networks of local correctional facilities. In August, for example, Los Angeles County agreed to implement major reforms aimed at improving the conditions of mentally ill inmates following strong pressure from DOJ.
Steinberg and his coauthors stop short of offering detailed economic or political road maps for speeding the development of sustainable reforms for mentally ill inmates and the criminal-justice system. And to date, there is no concrete strategy for ginning up widespread public support for ending what Steinberg calls the era of "sentencing for vengeance."
But in the state that came to embody the acceleration of mass incarceration, a blueprint is taking shape for achieving humane and fiscally responsible outcomes for mentally ill people who come into contact with the criminal-justice system.