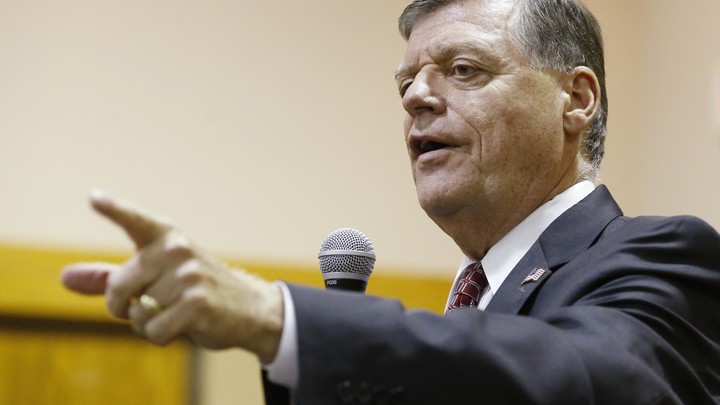 The time between Thanksgiving and Christmas is usually a ballot-free zone, but House Republicans will return from their districts to a hurried internal election season after the reorganization of the Republican Steering Committee.
Roughly a dozen members are running for half as many seats on the secretive panel that doles out committee assignments and chairmanships, and that was reorganized as a precondition for conservatives on the House Freedom Caucus to support Paul Ryan for speaker. And more candidates could materialize before the election, which is expected to happen sometime before the Christmas recess.
Republicans will vote for six at-large members to join the committee after the restructuring task force repurposed those slots, which were previously reserved for top committee chairmen. But complicating the process, each Republican member gets only one total vote, meaning members will have to choose between loyalties and back only one candidate. The top six vote-getters will take hold of the seats.
"There will be a lot of cross-pressures on a lot of members," said Rep. Tom Cole, who has been making calls to members asking for their support for one of the slots. "It's really a free-for-all."
The idea behind the reorganization was to decentralize power. But in a sense, it will factionalize the conference, as some members will have to choose, for instance, between their committee chairman or the designee of their intraparty caucus.
"The belief is that through this approach to voting, we'll be able to diversify the membership on the Steering Committee because any group could organize and put forward a candidate," said Republican Policy Committee Chairman Luke Messer, who sits on the steering committee and helped lead its reorganizational task force.
That is what's happening. The House Freedom Caucus and the centrist Tuesday Group are expected to put up a candidate. Neither group has announced who it will be, but with each group representing a significant portion of the conference, they could each easily win one seat, assuming they vote as a bloc.
Rep. Susan Brooks is running for an at-large seat and is hoping fellow members of the Republican Women's Policy Committee support her, and Energy and Commerce Committee Chairman Fred Upton has already asked his committee membership to support him. The Southern Coalition is doing a whip count of their 83 members to see whether they could field one candidate or whether members have already pledged their vote elsewhere. Rep. Mike Rogers is considering running, either as the Southern candidate or independent of the group. Meanwhile, Reps. Pat Meehan, Tom Reed, Jason Smith, and Ted Yoho have also been asking colleagues for support.
The six slots that will be voted on used to belong to the chairmen of the Appropriations, Budget, Energy and Commerce, Financial Services, Rules, and Ways and Means committees. Now, they will be at-large, member-selected seats. While the committee-chairmanship slots are gone, there will be an additional seat reserved for a chairman, and it will rotate among the gavel-holders, each of whom will occupy it temporarily while the composition of his or her committee is being discussed.
Rules Committee Chairman Pete Sessions will retain a slot on the committee because there is one reserved for the immediate past National Republican Congressional Committee chairman. So far, Upton is the only chairman who was booted from the Steering Committee running for an at-large seat.
Among the other changes, the speaker's allotment of five votes will be scaled back to four, although he will still appoint an additional person to the committee. Ryan has agreed to appoint someone to fill any gaps that the voting process leaves, Messer said, for instance if any group within the conference feels unrepresented.
Majority Leader Kevin McCarthy controls two votes, while the committee also includes the NRCC chairman and every member of elected leadership, plus the chief deputy whip. There are two slots for the freshman class, and one each for the sophomore and junior classes.
Finally, there are 13 regional representatives, who are appointed to speak for geographical regions. The plan after this year is to redraw the map into 19 geographical regions and fold the six at-large seats into that. But Messer said if the conference is happy with the at-large process, the conference could decide to keep the committee's structure as is.
This article has been updated.
We want to hear what you think about this article. Submit a letter to the editor or write to letters@theatlantic.com.
Daniel Newhauser is a staff correspondent for National Journal, where he primarily covers the House of Representatives. He was formerly a House leadership reporter for Roll Call, where he started as an intern in 2010 and quickly earned a slot as a beat reporter.
A native of San Antonio, Texas, Newhauser traveled further West to study journalism at Arizona State University's Walter Cronkite School of Journalism and Mass Communication and write for newspapers including the East Valley Tribune and the Green Valley News & Sun.