The White House, and its kitchen, has undergone numerous changes over time, but eating a turkey on Thanksgiving remains a time-honored tradition. 
Each presidential family puts their own spin on a Thanksgiving dinner. While gourmet spreads are common at formal affairs such as state dinners, recent first families have requested simple Thanksgiving meals that remind them of time spent in more traditional settings.  
In a 2012 Washington Post interview, former White House Chef Walter Scheib spoke of how personal holiday meals are to the president's family. "In most cases they have their roots back in the childhood home."
This desire to recreate simpler times means that each family has a unique contribution to the Thanksgiving table. The two recipes below from the Obama's 2014 Thanksgiving dinner were lighter than traditional dishes and used vegetables from the White House garden, a trademark of Michelle Obama's "Let's Move!" initiative.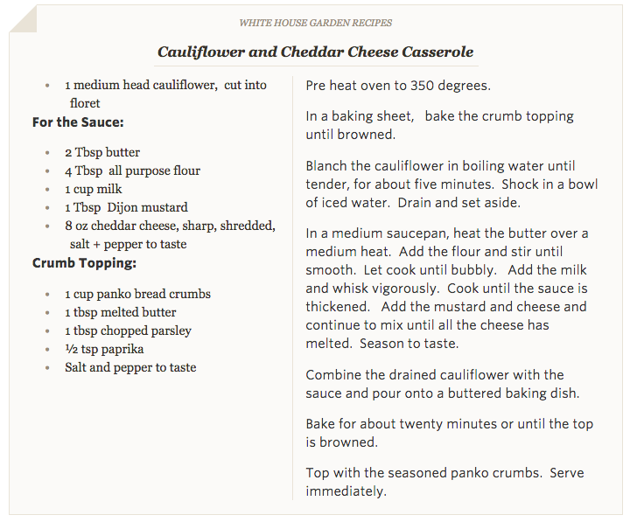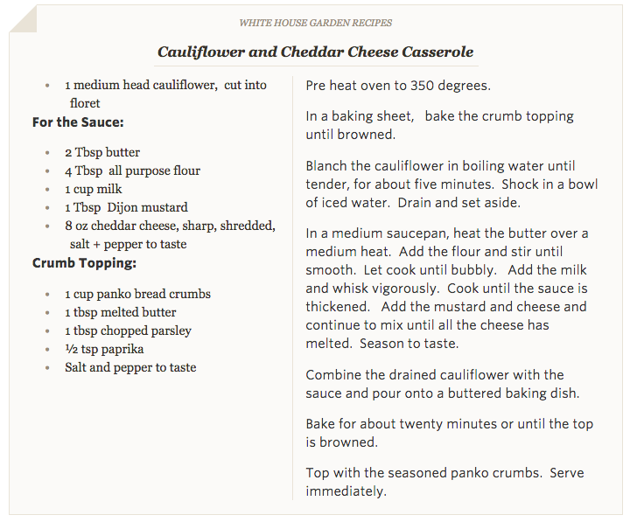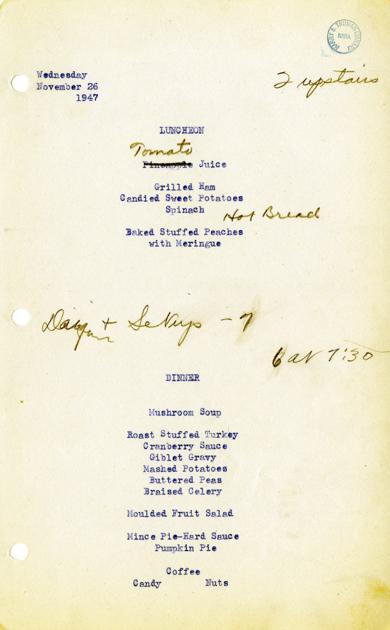 Each White House meal may be different, but a turkey for dinner is a tradition that stood the test of time. Harry Truman's Thanksgiving Day in 1947 consisted of two large meals: ham for lunch and turkey for dinner.