Ted Deutch, Lois Frankel on High Alert After Redistricting
Each will likely have to introduce themselves to thousands of new voters, with local primary challengers lying in wait, as one takes a new Broward-based district and one takes the Palm Beach-based district where they both live.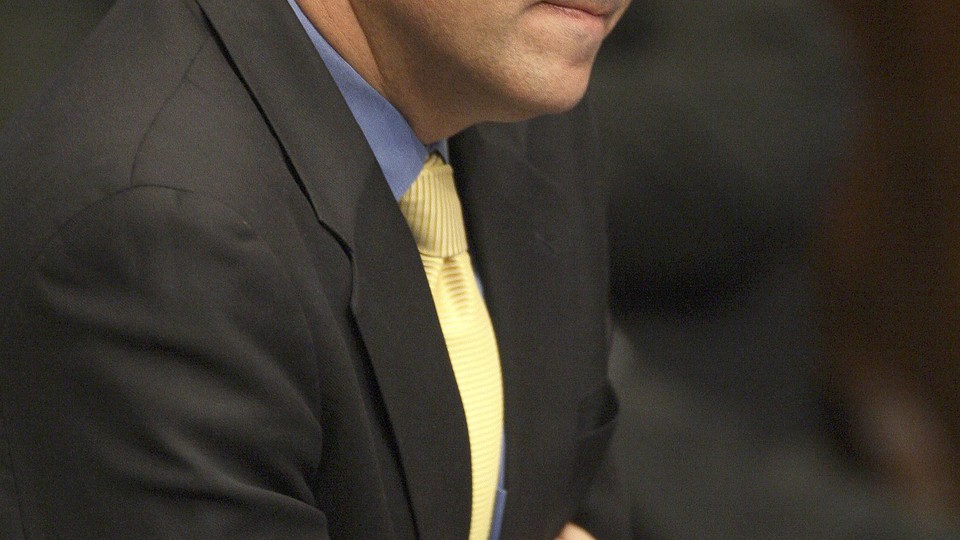 As state courts consider a new congressional map in Florida, two South Florida Democrats are grappling with the prospect of dramatically redrawn districts just a few years after they first came to Congress. And they're aiming to leave little to chance while they wait.
Under a new map the Florida Supreme Court is reviewing, the homes of both Reps. Ted Deutch and Lois Frankel fall into the same Democratic-leaning district. The two, who are friends, have pledged they won't seek the same seat—but no matter the case, they're both poised to run in areas where a sizable chunk of residents don't know them.
The new map moves their side-by-side districts to ones that are stacked on top of each other north-to-south, a change that could open them up to about 300,000 or 400,000 new constituents. The Florida Supreme Court will hear oral arguments on the proposal Tuesday, though it's unclear when the court will issue a final ruling.
In the meantime, Deutch and Frankel are stockpiling cash to be prepared for the task of reaching new voters and squelching potential primary challengers.
"We're completely in uncharted waters here," said Steve Schale, a Florida-based Democratic strategist. "Both of them are really wise to ensure they've got good, solid bank accounts."
Deutch raised about $636,000 from July through September, making him one of the top 10 fundraisers in the House during that time and boosting his cash on hand to more than $1 million. That's a notable uptick from his last two fundraising quarters, when he brought in about $167,000 and $84,000.
"As it looks, he's going to have to introduce himself to some new voters, as will everyone running in the state of Florida who's a member of Congress," said Andrew Weinstein, a Democratic fundraiser in South Florida and one of President Obama's top 2012 bundlers. "I'm sure that's a motivating factor."
For her part, Frankel collected $355,000, bringing her total amount in the bank to about $660,000. In the two quarters before, she took in $239,000 and $263,000.
Deutch and Frankel hold seats in Democratic-heavy South Florida, with districts covering both Palm Beach and Broward counties. But under the proposed map, one district is entirely contained within Palm Beach County, while another falls mostly within Broward County, where neither lives.
Deutch currently represents 58 percent of the Democrats placed in the Palm Beach County district, while Frankel represents 37 percent of them, ac­cord­ing to number-crunching Demo­crat­ic re­dis­trict­ing con­sult­ant Mat­thew Is­bell. In the Broward County-focused district, Frankel's seat now covers 46 percent of the Democrats there, while Deutch's spans 42 percent of them.
Deutch's and Frankel's offices did not return requests for comment.
Florida Democrats emphasized that both Deutch and Frankel are popular in Broward and Palm Beach and will be well-positioned to run for either seat. But primary challenges are already on the horizon, especially in the district that adds on more Broward territory.
Lawyer Stephanie Toothaker, who worked as a special counsel to former Sen. Bob Graham and as co-lead counsel for Broward County for the Obama-Biden legal team, said she's "strongly considering" a bid for the Broward seat, depending on how the lines are finalized. And she said she's not deterred by Deutch's or Frankel's fundraising hauls, touting her political ties and business-community connections as proof she can raise money.
"It's an open seat," Toothaker said. "As you look at the way these maps are drawn, I have to say I think they're perfectly drawn for a candidate like me, or me specifically."
Toothaker has discussed her possible candidacy with Graham's daughter, Democratic Rep. Gwen Graham, who herself faces a tough reelection in North Florida if the proposed map is adopted. In a statement, Gwen Graham likened Toothaker to a "sister" but said she doesn't get involved in congressional primaries.
Democrats also mentioned state Rep. Kristin Jacobs, who ran against Frankel in 2012, as a possible candidate for the Broward-heavy district. Though Frankel trounced Jacobs, 61 percent to 39 percent, in the primary, she only narrowly defeated her in Broward County. Jacobs's office declined to comment on whether she was interested in a congressional bid.
Already, in their fundraising appeals, Deutch and Frankel are sounding alarms that they'll need money to be competitive.
In an email to supporters at the end of last month, Frankel wrote, "Regardless of where I run, I am going to have to work harder than ever before. It's going to take a lot to communicate our message to the people of our new district." And in one of Deutch's messages, he said, "There are drastic changes coming my way, and I need to be prepared."
Deutch and Frankel aren't the only Florida lawmakers who might have to introduce themselves to new voters. In Central Florida, Republican Rep. Daniel Webster may run for Rep. Richard Nugent's seat after Nugent announced his retirement Monday.
"Under the current maps, the district that I represent will be split six ways," Webster said in a statement. "During my time in public service, I have represented various parts of Central Florida and am exploring all possibilities for future service."
For now, Deutch and Frankel are also keeping their options open—and preparing for possibly tough circumstances.
"This is not a place where you can take redistricting lightly," said Ashley Walker, Obama's Flor­ida state dir­ect­or in 2012. "It appears they're not taking this for granted."