Senate Panel Votes to Protect Your Right to Post Bad Yelp Reviews
The Consumer Review Freedom Act would bar contracts that gag consumers from leaving negative online reviews.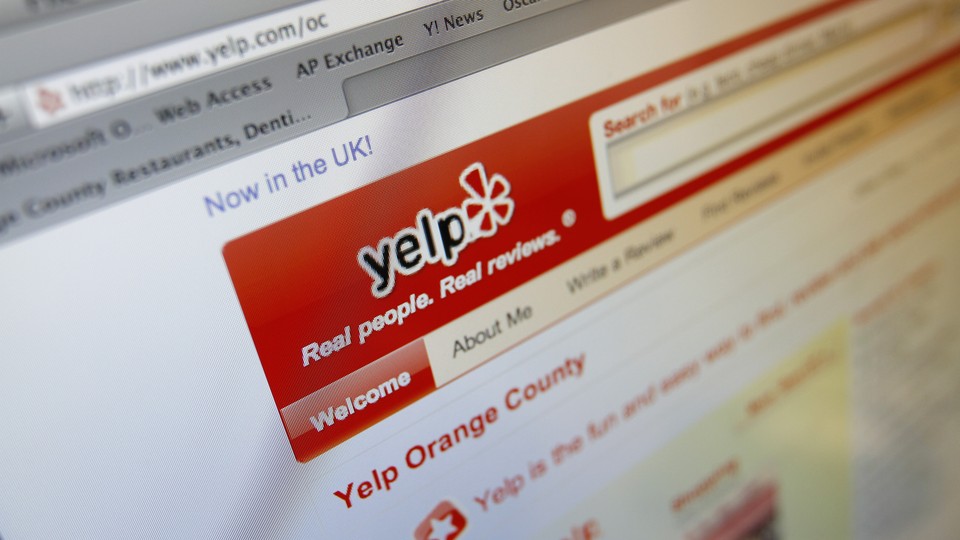 The Senate Commerce Committee advanced legislation Wednesday aimed at protecting the right of consumers to leave negative online reviews about businesses.
The Consumer Review Freedom Act, which passed the panel in a voice vote, would bar the use of contractual gag clauses that prohibit consumers from saying anything disparaging about the business, including in an online review.
Senate Commerce Committee Chairman John Thune, a South Dakota Republican who sponsored the bill, argued that such clauses "stifle free and honest speech" and "decrease consumer power."
At a hearing on the issue earlier this month, Jennifer Palmer, an Oregon woman, testified that her husband had bought Christmas gifts from an online retailer called KlearGear. After the gifts never arrived and the company didn't respond to their complaints, Palmer left a critical review of the company on RipoffReport.com.
More than three years later, KlearGear contacted her, claiming she was in violation of a non-disparagement clause in the company's terms of use and that she owed $3,500 unless she removed the review. But RipoffReport.com doesn't allow consumers to remove their reviews, and KlearGear reported the $3,500 as an unpaid debt to collection agencies, Palmer testified.
"Companies should not have the power to restrict consumer speech or punish people who criticize them," said Palmer, who eventually sued KlearGear and won. "Companies should have to earn their reputations honestly with good products and services, and fair dealing."
The legislation, which covers only contracts with consumers and not employees, has the support of consumer-advocacy groups and online-review websites like TripAdvisor and Yelp.
Laurent Crenshaw, the head of public policy for Yelp, said his company is "very pleased" that the Senate is advancing legislation to protect the ability of consumers to criticize companies.
"Online reviews help to empower consumers and provide feedback to business owners; we at Yelp hope that this bill continues to move quickly towards becoming the law of the land," he said in an emailed statement.
The bill, which is cosponsored by Sens. Brian Schatz and Jerry Moran, now heads to the Senate floor for consideration. Rep. Darrell Issa, a California Republican, has introduced counterpart legislation in the House, but it's yet to receive a vote in committee.