Paul Ryan's First Prescription for What Ails the GOP: More Meetings
The new speaker wants the Freedom Caucus, RSC, and Tuesday Group to meet weekly to hash out their differences.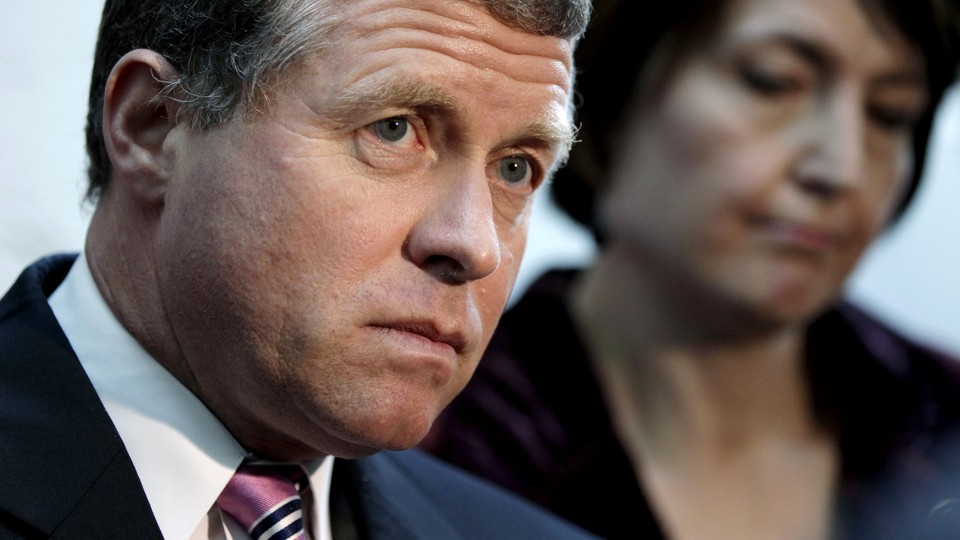 Speaker Paul Ryan has promised a more inclusive House and a less divided Republican Party. One of his first steps toward achieving that? More meetings.
Ryan has called for a weekly huddle to discuss the issues of the day among some of the House Republicans' most influential caucuses—the centrist Tuesday Group, the conservative House Freedom Caucus, and the Republican Study Committee, the largest GOP caucus.
"Speaker Ryan believes the conference is strongest when it's unified. To have a more inclusive speakership, he has pulled together a group of members representing the major Republican caucuses," Ryan spokeswoman AshLee Strong said.
The weekly lunch meeting will start the week after next and include representatives from leadership as well as each group: Freedom Caucus Chairman Jim Jordan, RSC Chairman Bill Flores, and Tuesday Group Chairman Charlie Dent, or one of their lieutenants. They will also include influential members from around the conference, including some of Ryan's most trusted hands, such as Financial Services Committee Chairman Jeb Hensarling, Budget Committee Chairman Tom Price, and Rep. Kristi Noem, vice chairwoman of the Republican Women's Policy Committee. The meetings could include more members.
"The thinking is, we can prehash these problems out before they go to committee or come to the floor then we can have better outcomes," Flores said. "If the RSC is promoting something legislatively and the Tuesday Group is having a problem with it, Charlie and I can look each other in the eye and say, 'Hey, let's find the 80 percent we agree on and figure out how we deal with the 20 percent we don't.'"
The meetings could have a corollary benefit: preventing the kinds of public blowups between Republican moderates and conservatives that have marred the past several years.
The meetings come after late last month, ahead of Ryan's election as speaker, members of the Freedom Caucus and Tuesday Group met behind closed doors to start a dialogue and discuss procedural reforms that members have been seeking.