Paul Ryan Is Stepping Up His Social-Media Game
In his first week as speaker of the House, Ryan has bolstered his communications team and taken to Twitter.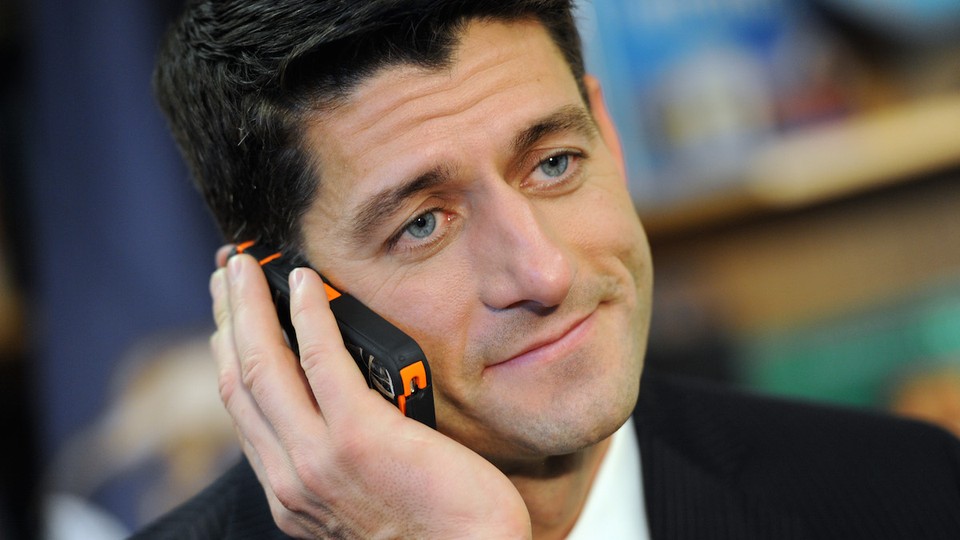 It's Paul Ryan's seventh new day since being instated as speaker of the House and he's already revamped his presence on social media, part of an effort to show that he's fully engaged with his new role.
Ryan's previous Twitter handle, @RepPaulRyan, posted an occasional tweet every few days. But this week, with the media team that comes with speaker.gov, sharp-looking new videos, quotes, and photographs are being posted multiple times a day.
As Politico reported earlier this week, Ryan has built up his communications team, hiring eight new staffers who will help get his message across. Oct. 29 also brought a new Facebook profile picture and a new twitter handle, @SpeakerRyan.
Ryan tweeted on Oct. 8 that he would not be a candidate for speaker, and that he believed he could best serve his country as chairman of the Ways and Means Committee. Yet a few tweets about the Packers from his personal account later, and the hashtag #SpeakerRyan was in full force. While Ryan is now fully embracing the title, it is unclear as to when John Boehner will be updating his own social-media profiles, which still have him listed as speaker of the House.