Painkiller Abuse is a Personal Issue for Most Americans—Including Presidential Candidates
A Kaiser Family Foundation poll found that more than half of Americans have a personal connection to the issue, which has been reflected on the campaign trail.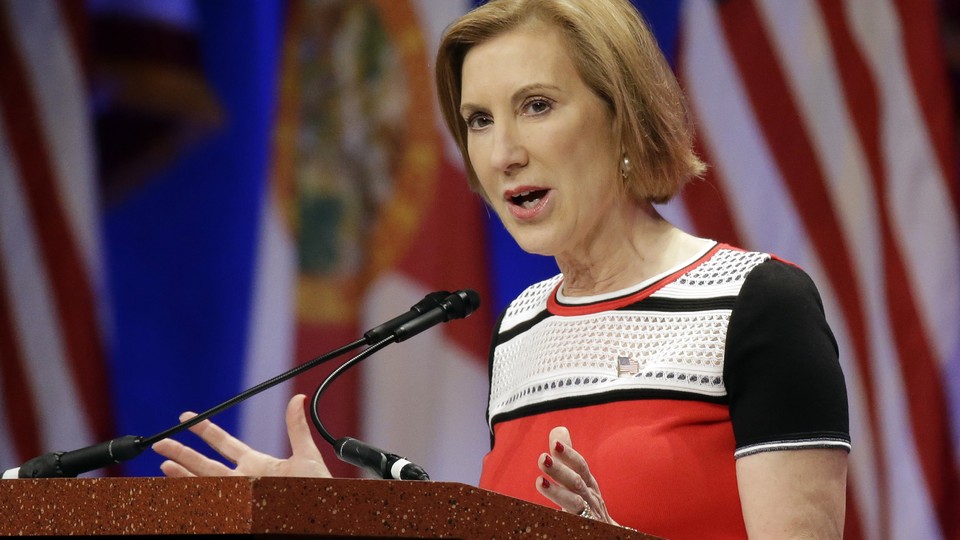 Prescription-painkiller abuse, an issue that has become prominent on the presidential campaign trail, is also a personal issue to more than half of Americans, according to a Kaiser Family Foundation poll.
Nine percent say a family member or close friend has died of an overdose, and 27 percent say either they or someone close to them has been addicted to painkillers. In all, 56 percent of those surveyed had a personal connection to the issue, and whites are more likely than blacks or Hispanics to have a personal connection, Kaiser's November tracking poll found.
The poll, released Tuesday morning, is timely. On Monday, Democratic front-runner Hillary Clinton toured a substance-abuse clinic in Reno, Nevada. She has released a plan to tackle substance abuse that costs $10 billion over 10 years. Although not every candidate has released extensive policy proposals on the topic, it has made its way into many others' policy agenda.
But the issue is very personal for some of the candidates. Jeb Bush went into detail about his daughter Noelle's battle with drug addiction in an interview with The Huffington Post earlier this month; around the same time, Ted Cruz spoke to CNN about his half-sister's struggle with addiction. Last month, Chris Christie gave an emotional talk during a New Hampshire town hall meeting, recounting his mother's smoking addiction and a friend's prescription-painkiller addiction. And during an October Republican debate, Carly Fiorina brought up her own family's encounter with addiction.
"I very much hope I am the only person on this stage who can say this, but I know there are millions of Americans out there who will say the same thing," Fiorina said. "My husband, Frank, and I buried a child to drug addiction, so we must invest more in the treatment of drugs."
Opioid-re­lated deaths—in­clud­ing both pre­scrip­tion-drug and heroin over­doses—have been skyrock­et­ing. Between 1999 and 2013, the death rate from paink­iller over­doses nearly quad­rupled. The opioid-ab­use epi­dem­ic stems, in part, from the over­pre­scrip­tion of paink­illers. The num­ber of Amer­ic­ans seek­ing treat­ment for paink­iller ad­dic­tion has in­creased by 900 per­cent since 1997.
The Kaiser poll also shows how substance abuse ranks against other issues in terms of importance. Half of those surveyed said reducing prescription-painkiller and heroin abuse should be a top priority for their governor and legislature. Ranked above it were improving public education, making health care more accessible and affordable, attracting and retaining businesses and jobs, and reducing crime. It was comparable in importance to protecting the environment, reforming the criminal-justice system, and improving infrastructure.
Large majorities of the public believe several policies would be at least somewhat effective, including providing treatment for those addicted (85 percent), monitoring doctors' prescribing habits (82 percent), instituting public education and awareness programs (80 percent), training doctors on appropriate use of painkillers (79 percent), and encouraging the disposal of painkillers when they are no longer medically necessary (69 percent).
Kaiser also surveyed support for the Affordable Care Act, finding that 45 percent of Americans have an unfavorable view of the health care law, while only 38 percent have a favorable view. The poll was designed and conducted by Kaiser researchers and was conducted between Nov. 10 and Nov. 17. It surveyed a representative random digit dial sample of 1,352, and the margin of sampling error is plus or minus three percentage points.