Museums Must Attract Diverse Visitors or Risk Irrelevance
They must "fulfill a cultural contract that demands they serve audiences beyond their traditional patrons."
Entranced by a museum's beauty, visitors might not notice that most of the other patrons are probably white, female, and middle-aged, if not older. This lack of diversity is symptomatic of a national problem.
The Mellon Foundation and the American Association of Art Museum Directors sounded the alarm when they recently published the first-ever study of diversity in American art museums. People of color represent 28 percent of staff at museums around the country, but most work as janitors and security guards.
If museums don't act now to fulfill a cultural contract that demands they serve audiences beyond their traditional patrons, their continued relevance into the 21st century will be seriously at risk—a view that is clearly gaining traction around the country.
Last summer, New York City announced it would conduct a study of the diversity of the boards, staff and audiences of the city's cultural institutions. "If you're living in a city like we are in New York—with 65 percent people of color right now—maybe we're missing out on some of the talent if we don't have diverse audiences, staffs, and boards," said Tom Finkelpearl, the city's commissioner of cultural affairs. He believes that publicly funded institutions have a responsibility to serve a more diverse public, and he has taken up the cause of making them more welcoming.
A 2010 study by the American Alliance of Museums predicted that in 2033 people of color would make up 46 percent of the country's population, and yet they would still represent only 9 percent of museums' core visitors.
This is how the demographical discrepancy breaks down. While whites make up nearly 69 percent of the country's population, they make up about 79 percent of all those who pass through museums' doors. This stands in stark contrast to Latinos who make up only 9 percent of museum visitors, even though they make up 14 percent of the total population. Similarly, African-Americans, who make up 11 percent of the American population, only show up as 6 percent of all museum visitors.
So what is it that keeps people of color from entering or working in museums and what can be done about it?
Over the past five years, I traveled throughout the U.S., Europe, the Middle East, and Asia to answer these questions. My conversations with museum directors, curators, and educators uncovered many museums that are making important strides toward greater inclusivity. But I also learned that there is still more work to be done.
One place putting in the work is the Brooklyn Museum. It rewrote its mission statement to emphasize its role as a bridge between the art it holds and the community it serves. It reinstalled its American collection to tell a more accessible story about our nation's diverse roots and their clear influence on the institution's neighborhood. Staff put less text on the wall, repainted the galleries in deep blues and greens, and began hosting a big community open house on the first Saturday evening of each month, featuring concerts and workshops targeted toward neighboring residents. These efforts, curators told me, are designed to help visitors feel comfortable coming in and coming back.
A 2008 museum survey, reported in The New York Times, showed that roughly half of the museum's visitors were first-timers, their average age was 35, about 40 percent came from Brooklyn, and more than 40 percent identified themselves as people of color—statistics most museum directors can only dream of.
At the much younger Queens Museum—with its more modest collections of World's Fair paraphernalia, crime-reporter photographs, and a well-loved panoramic model of New York City—community building is also actively underway. The Queens Museum forges relationships with the artistic and cultural communities from which its potential visitors originate.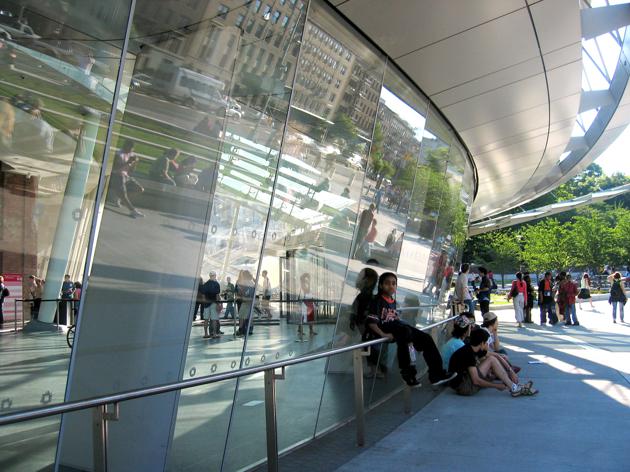 Because Ecuadorians are among its many neighbors, one project the museum supported involved an Ecuadorian artist who created an installation working with the truck drivers who parked nearby. Since many were undocumented and could not visit their families, the artist helped them write "video letters" to send home, which the museum then showed publicly. Thus began a series of curatorial exchanges, artistic projects, and public programs with South and Central America. "I always joke," Prerana Reddy, director of Public Programs, told me, "that there might be more people in Ecuador who know about this museum than there are in Brooklyn."
Finkelpearl, himself a former Queens Museum director, believed that just as libraries have users who come in to find resources and make connections, museums, too, should fulfill similar functions. In fact, the museum, which opened in 2013, will eventually house a branch of the Queens Public Library.
Say It columns are works of opinion that reflect the writer's viewpoint as supported by evidence. They do not represent the opinions of Next America, its parent company or affiliates.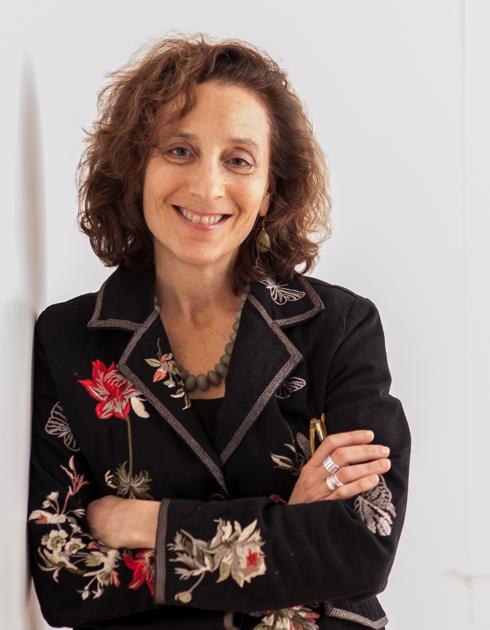 These efforts extend our nation's history of creating museums to showcase the experience of underrepresented groups.  Think of the National Mall with its Museum of the American Indian and the soon-to-be-opened National Museum of African American History and Culture. Community leaders created El Museo del Barrio in New York City, to showcase the Puerto Rican experience. It now speaks to the lives of people from all over Central and South America as well as the Caribbean. These are important steps forward but they are not a substitute for having work by artists from multiple ethnicities hanging in a city's "American art" museum or galleries.
As should be clear by now, for major museums in cosmopolitan settings, business as usual just doesn't cut it anymore. "It is not a question," said the Brooklyn Museum's Kevin Stayton, "of whether museums are the right places to [create citizens]. Museums have to do it because we won't survive for the next 100 years doing what we have always done."
That's not to say that museums should completely rewrite their job descriptions. The world still needs places where beautiful objects are put on display. Nor is it to say that what happens inside museums will singlehandedly solve the problems of discrimination and inequality. But museums can aid the struggle. They can provide a space for finding common ground and for beginning some of the difficult conversations that are so desperately needed. They can help rewrite the story of who belongs and what we care about as a community by incorporating more diverse voices and more diverse art in its telling. They can and must if they want to keep their doors open.
Peggy Levitt is a professor of sociology at Wellesley College and author of Artifacts and Allegiances: How Museums Put the Nation and the World on Display .