More Women Are Earning More Than Their Husbands
New data also shows that American families are shrinking and growing more diverse.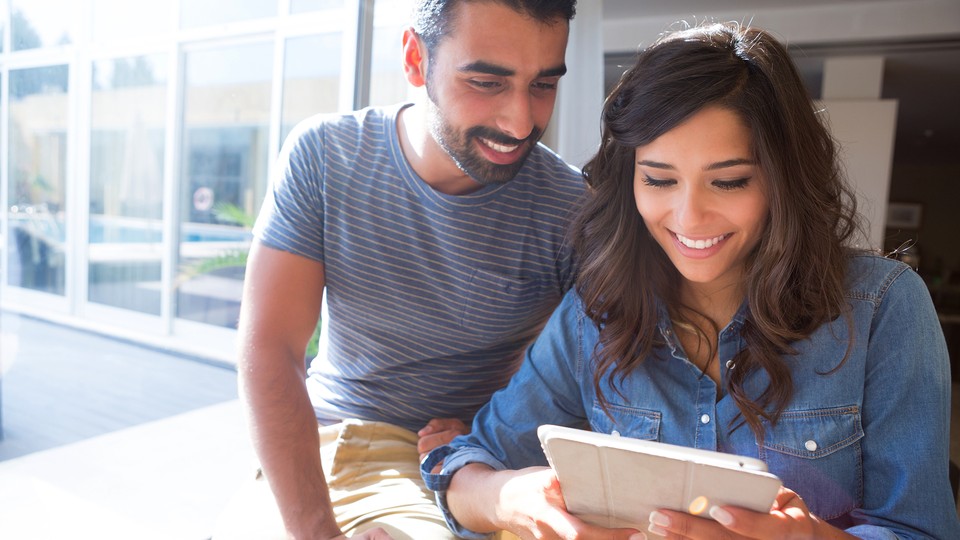 The wage gap is closing between women and their husbands. More women are earning higher salaries than their husbands than ever before, according to data released today by the U.S. Census Bureau.
The percentage of wives who earn at least $30,000 more than their husbands increased from 6 to 9 percent in the past five years, according to the new data. During the same time, the number of husbands who outearned their wives by $30,000 decreased from 38 to 35 percent.
This comes as good news for working women, who have long suffered from salary inequality in the workplace. Though the income gap between men and women has narrowed since the 1970s, it has hardly budged in the past 15 years. Since 1990, the median male salary has remained about $10,000 more than the median female salary.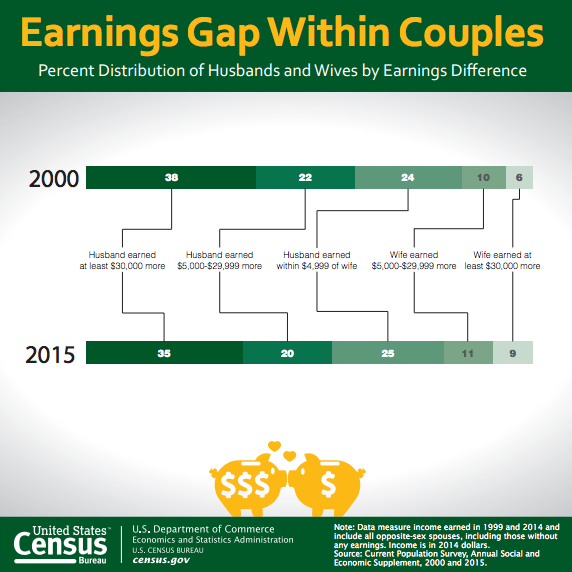 Here are some other key findings from the 2015 data:
Americans are waiting longer to marry. In 2015, the median age of marriage for men was 29 and for women 27. Compare that to 1947, when the median age for men was 24 and for women 21.
Fewer children are being raised by single, teen moms. The percentage of families headed by a single teen mom dropped in half in the past 15 years, from 4 to 2 percent.
More families are caring for elderly relatives. About 25 percent of American families have a senior citizen living with them, compared to 20 percent in 2005.
American families are shrinking. The average American household has declined from 3.3 people in 1960 to 2.5 people today.
American families are more ethnically diverse. The number of homes with at least one white, male family member decreased from 82 percent in 2003 to 79 percent in 2015. Meanwhile, homes with Asian or Hispanic family members increased during that time.