Eighteen mayors signed a letter in September telling President Obama that they could take in even more Syrian refugees. The leaders of New York City, Los Angeles, Chicago, and other cities urged the president to increase the number of refugees that the U.S. plans to admit.
Since the Nov. 13 attacks in Paris, the political landscape has shifted. The governors of more than half of U.S. states have said, with varying degrees of intensity, that they do not want any Syrian refugees resettling within their borders. All but one of them, New Hampshire Gov. Maggie Hassan, is a Republican.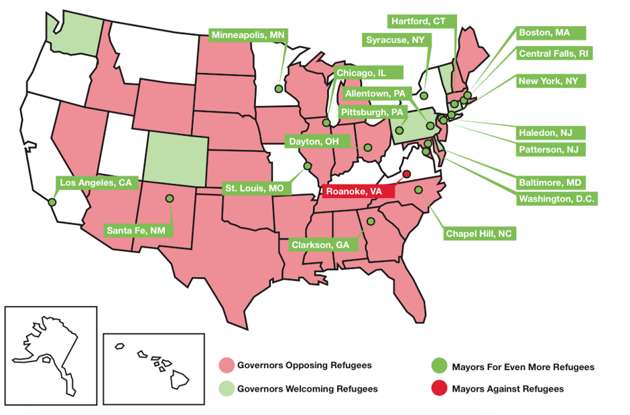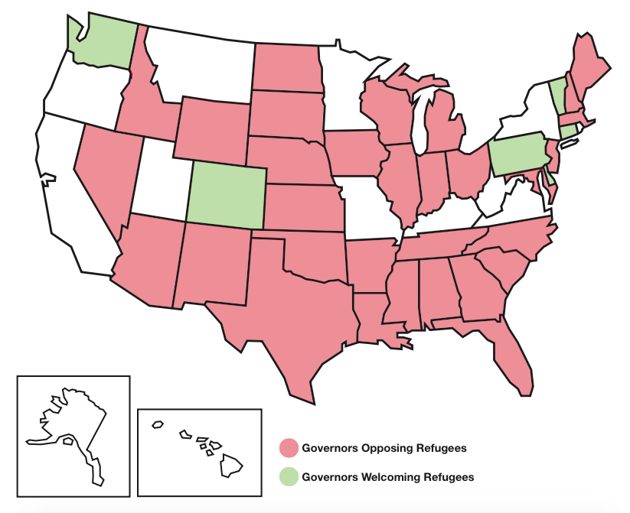 Within the last week, mayors in anti-refugee states have publicly pledged their support for resettling Syrian refugees. Here's a working list of leaders from the largest ones who have spoken out on refugee resettlement:
Now, with this list we can't hope to name every city whose mayor has issued a statement about refugee resettlement. (It is being updated to account for mayors in anti-refugee states who do.) And there are, of course mayors, in pro-refugee states, including Seattle Mayor Ed Murray, who are making note of their support for Syrian war refugees.