Lest Governors Forget, Refugees Are Already Positively Impacting American Cities
17,000 Kurdish refugees have thrived in Nashville despite local fears.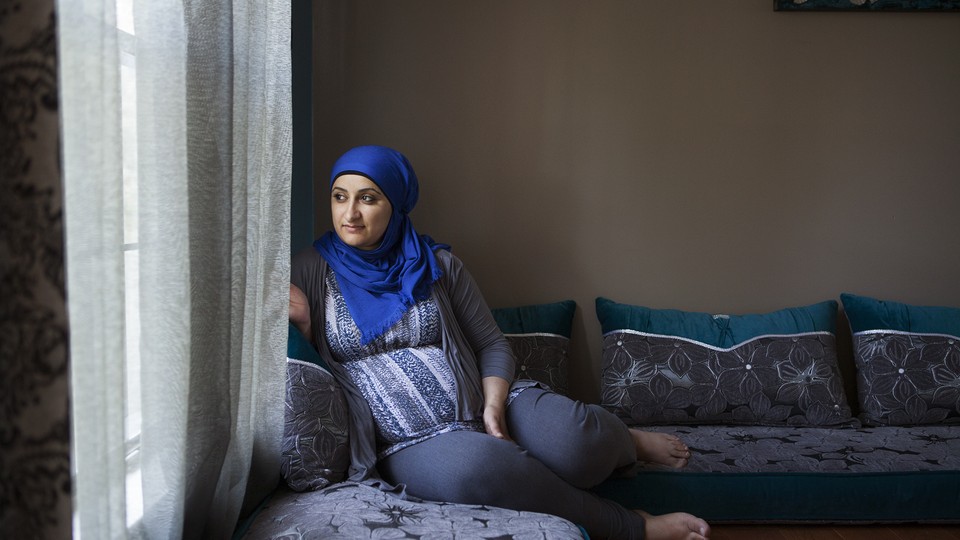 NASHVILLE—On his regular patrol through East Nashville, Officer Jiyayi Suleyman drives by the Two Rivers Baptist Church, which sponsored his family's refugee resettlement back in 1991. The sight of it often evokes that summer he arrived in the United States as a little 4-year-old wearing white and pink snow boots, sky-blue shorts, and a yellow turtleneck.
"That was my favorite thing to wear at the time," he says. "Imagine that."
He was too young to remember Saddam Hussein's genocide in northern Iraq in the late '80s, which led Suleyman and 5,000 other Kurdish refugees to Nashville between 1991 and 1993. Nor does he remember the ill-equipped refugee camp in Turkey where his family lived for three years.
But he remembers how that church gave his family clothes and food, and even covered their rent for a few years, leaving his family with only the utilities to pay. They were able to get by on the wages from his father's janitorial work and mother's work knitting at a factory.
When he was 15, his dad woke him up at 3:30 in the morning one day. They had to drive three hours to Memphis to get sworn in as U.S. citizens. Once they arrived at the federal building, they sat and waited. Forty people, including his father and his siblings, lined up against a wall, raised their right hand, and said the oath. He's proud when he remembers that morning.
"I still got pictures," he says.
The community embraced Suleyman and his family, and he never forgot that. And he wanted to pay it back. So, in 2012, he went to the police academy and became the first Kurdish police officer in Nashville. "It's a great feeling to give back, especially the same area, same people that sponsored you," he says with the slight twang he picked up from growing up here.
As tens of thousands of Syrian refugees wait on the U.S. to decide whether or not to accept them, opponents of resettlement often forget about the hundreds of refugee communities across the country, including the 17,000 Kurds in Nashville—many of whom are Muslim—who have integrated into American society.
Each refugee goes through a grueling security screening process after years of fleeing tumult and deprivation. And once they get here, they live on sparse federal aid as they send their children to school, find low-wage work, and adapt to a more open society run on democratic principles.
Tennessee Gov. Bill Haslam is one of the many governors who say they do not want Syrian refugees, but Nashville—Little Kurdistan right there in the Upland South—is an example of what an integrated refugee community can bring to a city.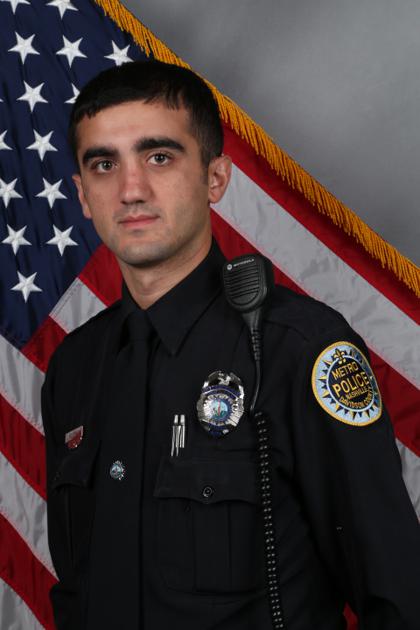 They hold on to Kurdish traditions while embracing American society.
Hundreds of men shuffle out of the Salahadeen Center of Nashville after Friday prayer, weaving through cars crammed in the parking lot of the former carpet store. While most head back to work, others gather outside the mosque to catch up on gossip, and a few head into the Azadi International Food Market next door to pick up halal meat for dinner later that evening.
The mosque sits in the heart of the Kurdish neighborhood, surrounded by bakeries, jewelery shops, and other stores in a strip mall alongside the internationally eclectic Nolensville Pike in southeast Nashville. Inside, Imam Salah Osman, sitting shoeless in the center's communal office, lauds the area they've created where people can pray and go shopping. For many refugees, he says, Nashville is the first place where they have felt human.
"It's like when you are thirsty and you see the water, you want to drink it," he says. "This is how we are. We are thirsty for freedom. We did not have this human right back home. We have that here."
Since World War II, Kurds have sought to create an autonomous state, but their efforts have led to massive bloodshed. After a 14-year revolution failed in 1975, hundreds of thousands of Kurds fled northern Iraq, part of a broader Kurdish region that also spans parts of Syria, Turkey, and Iran. Nashville, the first American city to take in Kurds, became the home for 200 refugees. It was the start of what would become the largest Kurdish community in the U.S.
Most refugees came to Nashville in the early 1990s following the massacre of as many as 100,000 Kurds by the Iraqi government, according to Human Rights Watch estimates. Between 1991 and 1993, around 5,000 Kurds resettled in Nashville. The third wave came in 1996, with another 5,000 refugees.
Over the next 20 years, 90 percent of those refugees became U.S. citizens. Many thrived in the workforce, as around 200 started small businesses, opening grocery stores, car dealerships, tire shops, and restaurants, says Osman, who originally settled in Germany in the early '90s, moving to Nashville in 2000 after visiting family.
Places like the Salahadeen Center helped new arrivals integrate, he says. The mosque keeps the Kurdish community connected, which supports the transition between refugee camps and a new country. They come to hear sermons in Kurdish and English, and attend weddings and funerals. Children participate in Kurdish Achievers, a leadership program that offers faith, cultural, and language classes. They hold on to Kurdish traditions while embracing American society.
"I feel like I'm in two worlds," says community leader Kasar Abdulla, donning a traditional headscarf with business attire. "I've taken what's best from the Kurdish culture and background and history, and embraced it. I did the same thing with the United States. I feel really great about being an American. I have adapted. I sort of have a culture of my own where it's pieces of both worlds. My children are raised that way as well."
She wants the children to understand the difference between assimilation and integration.
Abdulla's efforts toward inclusion recently caught the attention of the White House, when it recognized her as a "Champion of Change" for helping found the Welcoming Tennessee Initiative in 2005, which galvanized support for the state's immigrant population.
But Nashville hasn't always been a model for welcoming immigrants. Abdulla and other immigrant-rights organizers fought against municipal government action to make the city English-only, state legislative attempts to ban Muslim religious practices, and efforts to ban the construction of a mosque.
Expressions of hatred for their community have ranged from three white supremacists throwing Molotov cocktails and burning down the Islamic Center of Columbia, Tennessee in 2008, to a middle school in the Nashville suburb of Spring Hill recently trying to ban books that cover the history of Islam. Inclusion goes both ways, Abdulla says.
"There's many changes that I feel need to happen in our education system when it comes to embracing and accepting—going beyond tolerating, but understanding the Muslim students," she says. "I personally feel like some of that is contributing to their social and emotional well being."
Now she serves as the director of community relations at Valor Collegiate Academy, a public charter school in South Nashville with a global curriculum and a diverse student body of fifth- and sixth-grade students. She wants the children to understand the difference between assimilation and integration.
Those children learn in modern classrooms that are a far cry from where Abdulla was learning at their age. She practiced the basics of writing the Kurdish alphabet by using a stick to draw in the soil of a refugee camp in the Turkish desert. War broke out when she was 6, and she spent the next four years surrounded by armed soldiers and barbed wire. The winters were blisteringly cold, and the summer heat led to malnutrition.
"I would cry out to my mom, 'Why can't we go home? I want to go home,'" she says. "My mother had difficulty explaining why we were there. Why was I there? What did I do? Why can't I go back home? What happened to home?"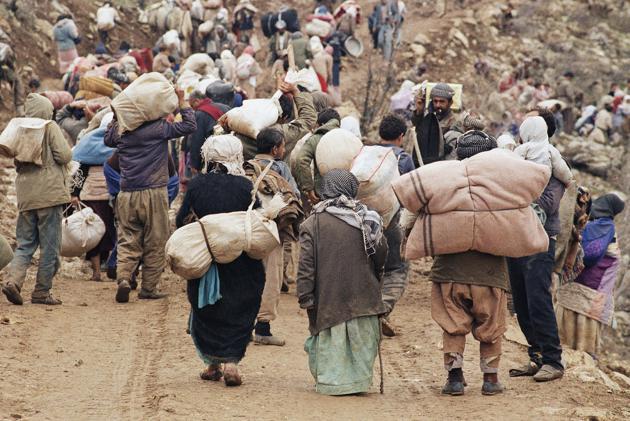 By continuing her education, even in a refugee camp, her mother gave her the energy and hope to learn more and survive, she says. They would use potato sacks to make purses, which they exchanged with local Turks for food and seeds. Growing things remained important to her family even after they arrived in the U.S.
"We joke about the best way you can find out which home is Kurdish is actually drive by and see whether they chopped down every tree and planted a fig tree or some other fruit tree," says Abdulla. "Instead of flowers, they have tomatoes and eggplants. Instead of lawns, they grow vegetable gardens and fruit gardens."
Eventually, her family was resettled "in the snow" in Fargo, North Dakota in 1992. A few years later, they moved to Nashville to be with other Kurdish people.
Abdulla says her daughter is as American as apple pie.
While some elders in the Kurdish community prefer to speak their native language, the vast majority have adopted English, she says. People often say to Abdulla and her daughter, "Oh, you speak English so well," after noticing the way they dress. Her father, though older, will knock on her door as soon as early voting begins for local elections so she can translate the ballot.
"He's that eager," she says.
She wonders how she can change society's perception of what it means to be an American and integrate. "I truly believe what really makes you an American is a set of values and beliefs that, as a nation, we hold," she says. "The rest of it, it's pointless."
In his fiery call to reject Syrian-refugee resettlement, even through congressional spending bills, Sen. Jeff Sessions of Alabama said Wednesday, "There is simply no way to vet Syrian refugees." The sentiment follows the same logic that Republican presidential candidate Jeb Bush used when he suggested that only Christian Syrians should be admitted. So far, 42 Syrian refugees have been resettled in Tennessee.
Rejecting Syrian refugees rejects future Officer Suleymans, people—as the imam said—fleeing decrepit camps and constant terror, yearning to build a community and integrate into American society.