Landrieu Won't Rule Out Challenging Vitter In 2016
The New Orleans Mayor said he doesn't regret passing on the governor's race, but may be interested in running for the Senate.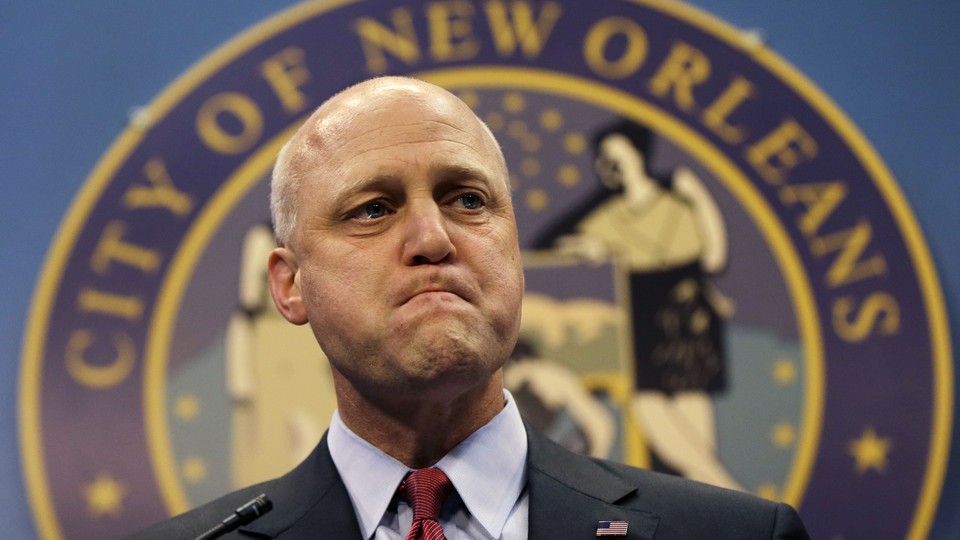 NEW ORLEANS, La. – New Orleans Mayor Mitch Landrieu passed on running for governor in Louisiana when the race looked unwinnable for Democrats. But now that Democratic state Rep. John Bel Edwards is favored to become the state's next governor, Landrieu maintains he has no regrets in passing on the campaign – despite the missed opportunity.
"No. No, I love being mayor of the city of New Orleans," Landrieu said. "What I need is a great partner in Baton Rouge, and to make sure that Washington, Baton Rouge and the city are all working together, because New Orleans has a long way to go but we're really on the right path. So, I'm thrilled about it. I'm thrilled that John Bel's going to be the next governor, and I'm thrilled I'm going to have a partner to continue to help make New Orleans a great city."
Landrieu spoke at a rally Saturday morning for Edwards in Duncan Plaza, just next to city hall in downtown New Orleans – and Landrieu got his moment on the gubernatorial stage, sort of. Edwards was too sick to attend the rally, so Landrieu ended up being the event's main attraction. Landrieu rolled up in jeans, sneakers and sunglasses, wearing a tight-fitting black t-shirt with a "NOLA" logo emblazoned on the front, and offered an enthusiastic appraisal of Edwards.
Landrieu cast the unexpectedly competitive race as a byproduct of national political upheaval witnessed in the presidential race, and a general discontent with the status quo.
"I think everybody's surprised. The whole political world is upside down on the national level. The normal rules don't apply. A long time ago everybody acted like David Vitter was the prohibitive favorite. Nobody thought that he could be beat. I think the world is upside down on that now," Landrieu said, adding, "I don't think it's over…it's going to be important that people get out to the polls and vote."
Asked whether he'd consider a Senate run against Vitter if he loses, Landrieu didn't rule out the idea. "I want to wait until after this election's over to even think about that," Landrieu said.