How Houston's Black Voters Stopped the Equal-Rights Ordinance
Opponents made the issue about women's safety, and more than 60 percent of the city's Black voters are women.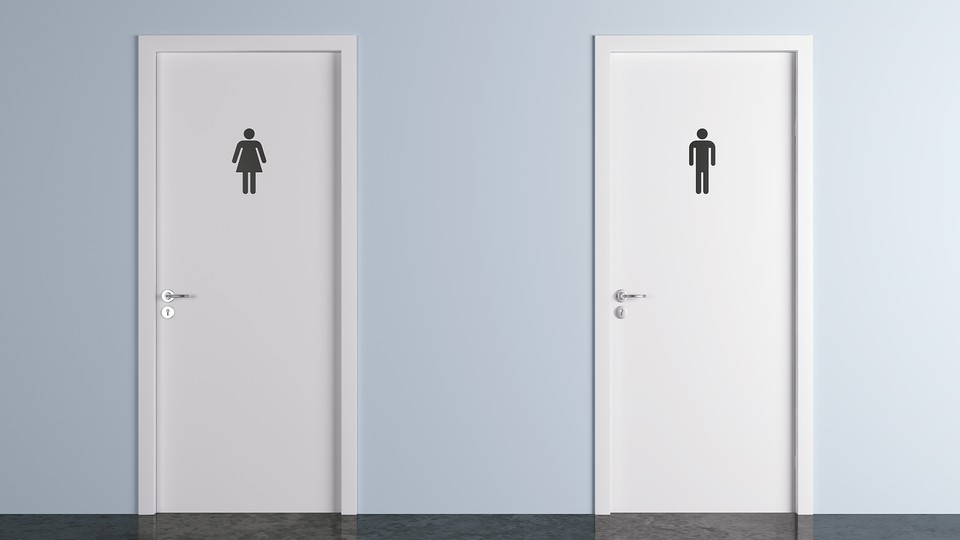 Houston voters on Tuesday rejected an equal-rights ordinance that proponents argued would prohibit discrimination based on gender identity and sexual orientation.
Opponents turned out in force, casting around 61 percent of the votes. In a city with an openly gay mayor in a state where about half of residents support gay marriage, what happened?
We won't know for sure until precinct-by-precinct data comes in, which Harris County election spokesman Hector de Leon said won't be available until later in the week at the earliest. But early results suggest Black voters played a critical role in defeating the measure.
As Rice University Professor Robert Stein told Next America, turnout appears to have grown in predominantly Republican and Black precincts, and both demographics, although not monoliths, appear to have come out against the measure.
First a word about turnout.  
Turnout was likely high (around 30 percent, where it's usually below 25 percent) among Blacks, Stein said, using early returns as an indicator, because African-American Sylvester Turner ran a strong mayoral campaign (he will participate in a runoff for the job) in part by mobilizing Black voters. It was likely high among Republicans, Stein predicted, because it is the first time since 2003 that a Republican candidate (Bill King, who will face Turner in the runoff) has maintained a strong campaign for the position.
Stein's early assessment suggests that Republicans came out by as much as a three-to-one margin against the proposition, and Blacks by as much as two-to-one against it. If both oppose the measure by those margins, high turnout among both groups may have contributed to the proposal's downfall.
Why the opposition?
To start, as Next America's Ron Brownstein noted recently in a demographic breakdown of who does and does not support same-sex marriage on the national level, support has crossed the 50 percent threshold for most groups. But not for African-Americans, people 65 and older, Southerners, and Republicans. At least a couple of those subgroups appear to have played a critical role in opposing the anti-discrimination measure, which centered around protections for LGBTQ people.
While Stein noted higher-than-normal turnout among Blacks and Republicans, turnout in off-year elections is generally low. Early figures show that just slightly more than a quarter of Houston's registered voters actually weighed in. Young people, who are more likely than their older peers to support equal rights and protections for the LGBTQ community, are among the least likely to vote. It's very likely that older voters also played a role in successfully opposing the initiative.
Messaging, Stein said, also likely played a critical role. The actual language of the proposal was broad and in fact had been passed by the city council earlier this year before a court battle ultimately placed it on the ballot. It read:
Are you in favor of the Houston Equal Rights Ordinance, Ord. No. 2014-530, which prohibits discrimination in city employment and city services, city contracts, public accommodations, private employment, and housing based on an individual's sex, race, color, ethnicity, national origin, age, familial status, marital status, military status, religion, disability, sexual orientation, genetic information, gender identity, or pregnancy?
But opponents, both local and national, launched a messaging campaign that cast the measure as one that would allow men dressed as women to attack women in restrooms.
"It was about protecting our grandmoms, and our mothers, and our wives, and our sisters, and our daughters, and our granddaughters," Lt. Gov. Dan Patrick said on election night. While there was never substantial evidence to indicate such fear was warranted, the tactic, labeled fearmongering by proponents of the measure, may have drummed up opposition.
In tests of three different messaging tactics, Stein found that Patrick's messaging strategy, that women were in danger, was particularly effective in swaying Black women. That's important, he pointed out, because most Black voters (more than 60 percent) are women.
The messaging strategy proponents used—that all people deserve equal protection—did not prove effective, Stein said. The economic argument—that a failure to pass such a protective measure might deter companies and organizations like the NFL (the city is set to host the Super Bowl in 2017) from hosting events in Houston—did actually prove effective. But, as Stein pointed out, proponents did not really make that argument until it was too late. Opponents waged a much better messaging campaign.
Dave Welch, the executive director of the Houston Area Pastor Council, which opposed the measure, said his group found "very strong support from African-American pastors and churches," as well as evangelical conservatives. While you would expect evangelical conservatives to, by their name, vote no on the measure, Black churchgoers often swing liberal on issues like education and welfare spending. But, as national polling on gay marriage and Stein's analysis suggests, that's not necessarily the case with LGBTQ rights.
It's worth taking a look at how demographics played out in California's Proposition 8 battle for more insight on how Blacks, who make up slightly less than a quarter of Houston's residents, might break on this issue. In California, studies suggest Black voters' opposition to gay marriage contributed to the passage of that same-sex marriage ban, as did Latino voters' opposition.
What about Latinos in Houston?
As Brownstein noted, support for gay marriage among Latinos has increased beyond 50 percent. The Latino population in Houston increased 35 percent between 2000 and 2014, and Latinos make up more than 40 percent of Houston residents. But they only make up about a quarter of the city's voting-age population, as de Leon, the Harris County spokesman, has written on his website. And only about half of those of voting age (18+) are citizens. Ultimately, less than one-in-five of Houston's registered voters is Latino, de Leon points out.
While there is generally broader support for LGBTQ issues among Latinos, Latino voter turnout is typically very low. Stein predicts that final Latino turnout in the election will hold at between 9 and 10 percent, below the 12 to 15 percent some had hoped for given Adrian Garcia's run for mayor. Latino turnout was also low with Proposition 8 in California. Low turnout among Latinos in Houston, who might have bolstered support for the proposal, may also have contributed to its defeat.
The Proposition 1 battle in Houston ultimately suggests that although the tension over LGBTQ rights may be fading at the federal level, the issue is nowhere near resolved at the local level. And where Black voters often play a critical role in ushering in liberal policies, that does not necessarily hold true when it comes to LGBTQ rights. In this case, opponents seem to have done a better job of swaying Black voters.