House Ethics Committee Takes Robert Pittenger Up on His Offer to be Investigated.
The panel formed a subcommittee to look into allegations against the congressman. But first, Justice will investigate.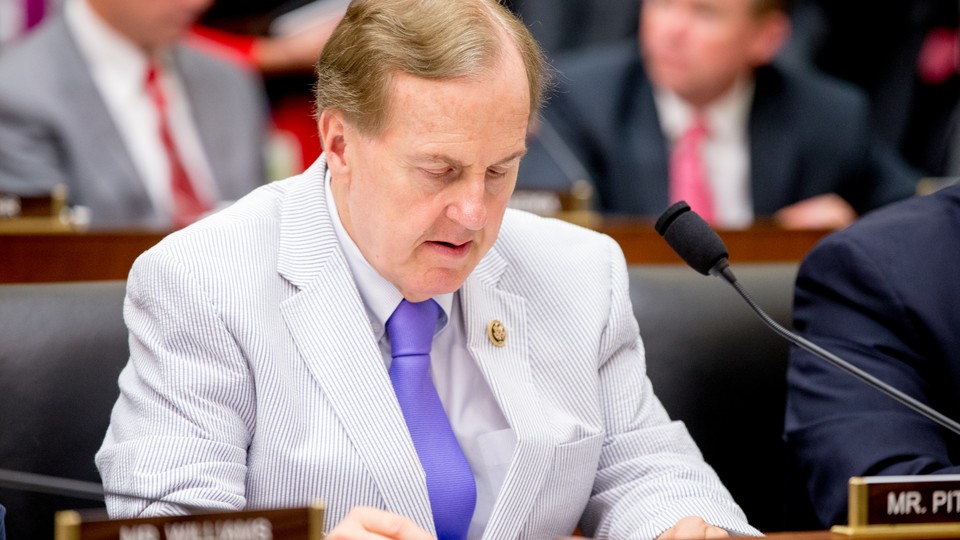 The House Ethics Committee voted Tuesday to form an investigative subcommittee to look at allegations against Rep. Robert Pittenger, an investigation that the North Carolina Republican requested himself last week in order to show voters that he believes he's innocent.
But that doesn't mean the panel will begin investigating immediately. The Justice Department asked the committee to defer the matter to the department, which the committee unanimously agreed to do at this time.
In August, Pittenger confirmed that his former real estate company, Pittenger Land Investments, was under investigation, according to The Charlotte Observer. In September, the newspaper reported that FBI and IRS investigations were under way surrounding personal loans and contributions the congressman made to his 2012 congressional campaign, which totaled $2.3 million. Pittenger gave himself $200,000 one week before a primary runoff, according to the The Charlotte Observer.
A Pittenger press release last week noted that the congressman's office has frequently sought guidance from the Ethics Committee about Pittenger Land Investments "to ensure that he remained in full compliance of the law." Pittenger joins at least three other House members who have asked for Ethics Committee reviews of themselves in the past decade.
"I have lived a life of integrity," Pittenger said in the release, "personally, professionally, and in public service. Regrettably, recent media reports have not conveyed accurate information regarding our activities. Out of respect for my constituents, and love for my family, I am requesting a full investigation by the Ethics Committee to confirm my compliance with House rules."
House Ethics Committee Chairman Charlie Dent will head the subcommittee; the panel's top Democrat, Linda Sanchez, will serve as ranking member. Reps. John Katko and Ed Perlmutter will serve as the subcommittee's two other members.